We didn't find any Events nearby, but here's what's happening in other cities.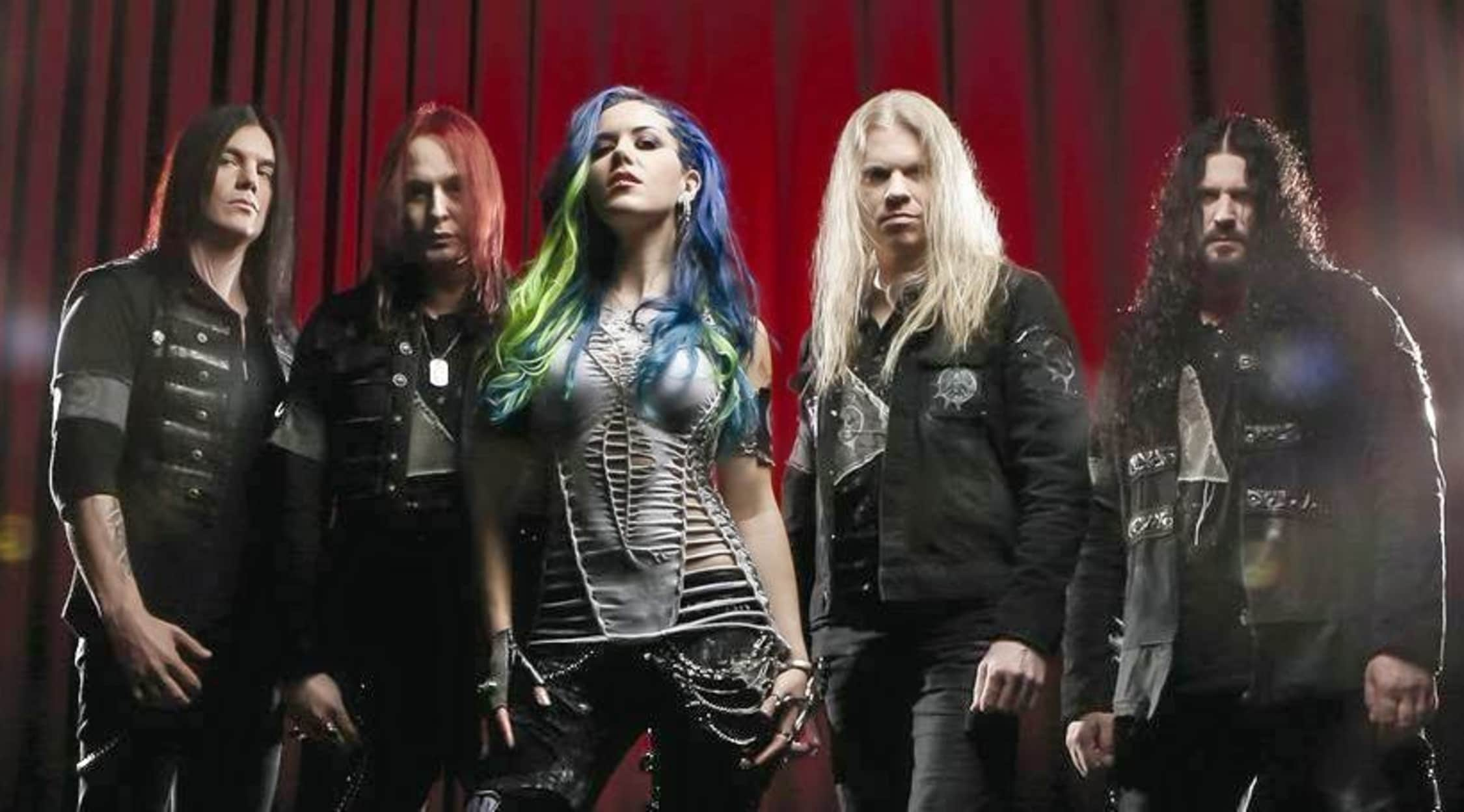 Rovi
Arch Enemy Tickets
Arch Enemy 2014 Tour Schedule
Do you want to rock out to crushing grooves and insanely catchy metal riffs? Then you definitely want to see Arch Enemy perform live in concert. This Swedish melodic death metal band has become one of the most popular metal bands in the entire world, and they have thrilled metal fans throughout the world with their intense, high-energy, and incredibly loud performances. Whether Arch Enemy is touring extensively throughout Europe or making its way across North America, you can bet that they will attract hoards of excited heavy metal fans to their shows, which is why you should definitely secure your tickets soon to one of Arch Enemy's upcoming shows!
This fall, this Swedish heavy metal band is making stops all across North America during their highly anticipated upcoming tour. Starting in October, Arch Enemy will be stopping in cities like Baltimore, New York, Worcester, Anaheim, West Hollywood, Denver, Tempe, San Francisco, Cincinnati, Cleveland, and more. If you are a heavy metal fan, you undoubtedly know of Arch Enemy's killer tracks, and they are definitely one band you shouldn't miss seeing live! Make your way to StubHub to secure your tickets to an upcoming Arch Enemy show and get ready for one of the most mind-blowing heavy metal concerts of your life!
Thanks to StubHub, your tickets to see Arch Enemy in concert are just a few simple clicks away. So what are you waiting for? Grab your Arch Enemy tickets on StubHub now!
Arch Enemy Background
Arch Enemy was originally put together as a supergroup, as it brought together some of the most acclaimed and established musicians in metal. Arch Enemy was founded by Carcass' Michael Amott and Carnage's Johan Liiva, and its original lineup included members of bands like Mercyful Fate, Eucharist, Spiritual Beggars, and Armageddon. The band released their debut album, Black Earth, in 1996, and the album became an instant success in countries like Japan and Sweden. During this point in the band's career, Michael Amott wrote and composed most of the songs himself, something that would change as the band progressed from its heavily aggressive sound to a slightly softer and more melodic sound.
In 1998, Arch Enemy released their follow-up to Black Earth and came out with Stigmata, which helped the band establish a greater following in both Europe and the U.S. It was the band's first worldwide album release, and before they knew it, they had fans in all four corners of the world. Their next album, Burning Bridges, reflected the band's shift to a more melodic sound, which earned them even more followers and fans around the world. Although Arch Enemy still retained its hardcore heavy metal sound, its songs now had a more melodic undertone.
For almost two decades, Arch Enemy has been cranking out some of the most enduring heavy metal anthems around, and they have established a long-lasting reputation as one of the best bands in melodic heavy metal. The band's current lineup consists of Michael Amott, Daniel Erlandsson, Sharlee D'Angelo, Nick Cordle, and Alissa White-Gluz. If you are a heavy metal fan, there's definitely no better band to see in concert this fall than Arch Enemy! You can secure your tickets to an upcoming Arch Enemy concert by heading to StubHub today! Don't wait another minute – grab your tickets on StubHub now!
Greatest Hits
This Swedish melodic death metal band has had a phenomenally prolific career. The group has released 10 studio albums, three EPs, and two live albums. Their albums have scored spots on music charts all over the world, with some of the band's most successful albums being Doomsday Machine (2005), Rise of the Tyrant (2007), Khaos Legions (2011), and War Eternal (2014). With so many charting albums and phenomenal songs, there's no doubt that Arch Enemy can put on an unforgettable show that will stay in the minds of heavy metal fans for their entire lives.
Don't let this phenomenal opportunity pass you by and grab your Arch Enemy tickets on StubHub today before they all sell out!
Trivia
Alissa White-Gluz recently stepped in as the band's lead singer when Angela Glossow, the lead singer who helped launch Arch Enemy into the heavy metal spotlight, decided to resign.
The Experience
For all of the metal heads out there, this is bound to be one of the most incredible shows of the year! With a fantastic repertoire of melodic heavy metal under their belts, the talented musicians of Arch Enemy will definitely put on one of the most unforgettable show you've ever seen! So make sure that you and all of your friends have your tickets to one of Arch Enemy's highly anticipated shows and grab yours on StubHub soon! Don't waste too much time, though, as these in-demand tickets are bound to be swooped up quickly by Arch Enemy's dedicated fans!
Back to Top
Epic events and incredible deals straight to your inbox.