There aren't any Events on the horizon right now.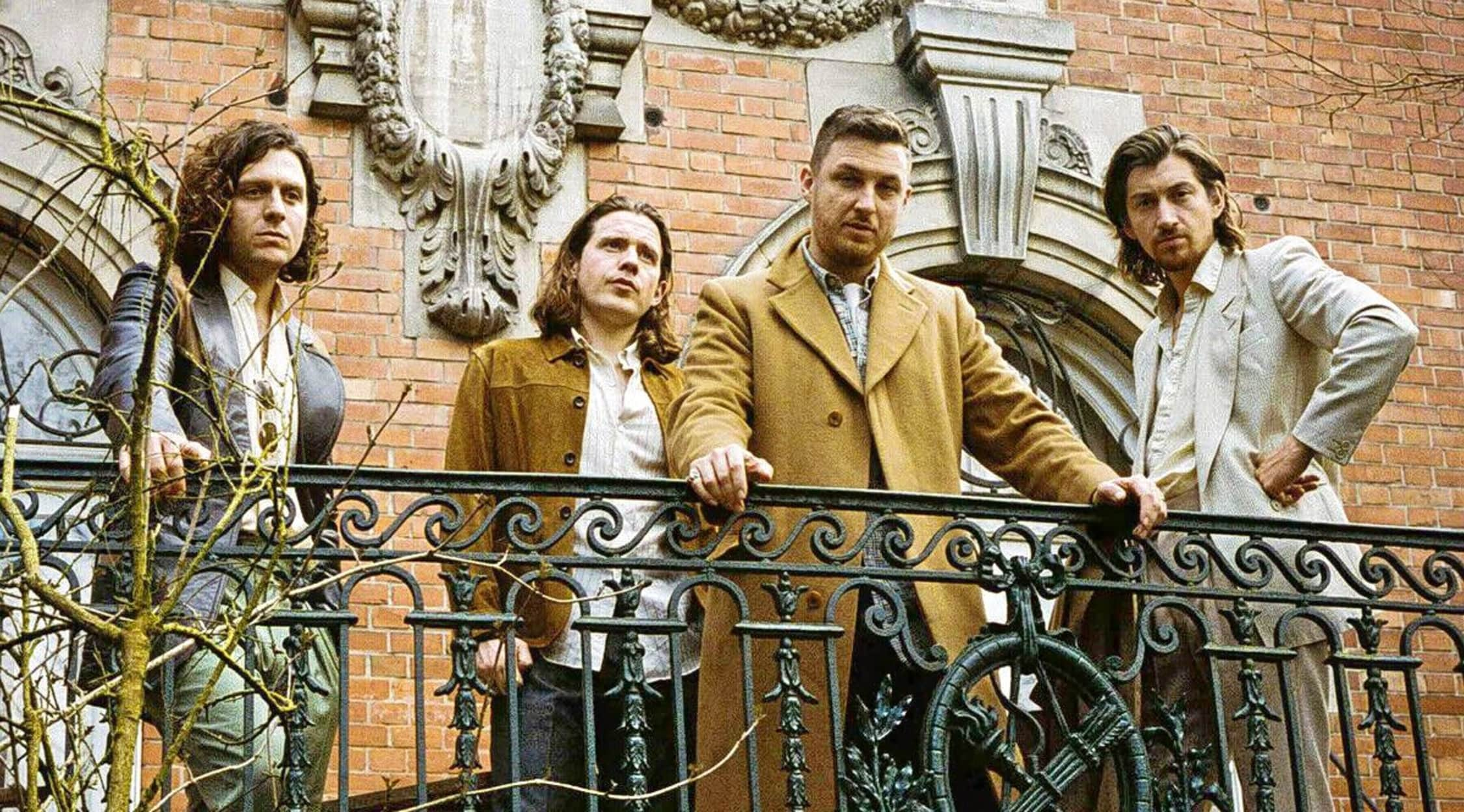 Rovi
Arctic Monkeys Tickets
Arctic Monkeys Tickets
The indie rock scene in England was transformed when Arctic Monkeys hit the airwaves in 2005 with their first single, "I Bet You Look Good on the Dancefloor." On the UK Singles Chart, the track instantly debuted at No. 1, and its follow-up, "When the Sun Goes Down," topped the chart as well. These successful releases generated significant interest in the band's first album, and Whatever People Say I Am, That's What I'm Not subsequently became the quickest-selling debut in British history. Arctic Monkeys bolstered their credentials with the garage punk Favourite Worst Nightmare (featuring "Fluorescent Adolescent") in 2007 and the Gothic industrial Humbug in 2009. In 2013, they achieved worldwide acclaim for AM, which included the hit singles "Do I Wanna Know?" and "Why'd You Only Call Me When You're High?" Their 2018 release, Tranquility Base Hotel & Casino, ended a five-year hiatus and marked an exciting experimental turn for the group by incorporating jazz lounge and space-pop elements. Naturally, the groundbreaking record is being promoted with a huge world tour and several festival appearances.
The Influences of Alex Turner
Arctic Monkeys frontman Alex Turner draws from a deep well of musical influences, and he professes that his favorite band as a teenager was The Strokes. English bands like The Libertines and The Coral strongly inspired Turner's guitar playing, as did The White Stripes and Morrissey. Meanwhile, his lyricism was derived from a particular fondness of hip-hop; in fact, Turner has praised Method Man and Wu-Tang Clan for their creative impact on his songwriting. The work of John Cooper Clarke, also known as "The Punk Poet," helped Turner embrace his distinct Sheffield accent. In live appearances, Arctic Monkeys cover The Beatles, Tame Impala, Nick Cave, Lou Reed, Shirley Bassey, Girls Aloud and Drake.
Where can I buy Arctic Monkeys tickets?
Arctic Monkeys tickets are for sale at StubHub - the world's biggest concert ticket provider - with new performances added regularly.
Who are the members of Arctic Monkeys?
Arctic Monkeys has had a stable four-person line-up since 2006. In addition to Turner providing rhythm guitar and vocals, the band showcases lead guitarist Jamie Cook, drummer Matt Helders and bassist Nick O'Malley. Founding member Andy Nicholson departed the band shortly after their first album.
Do members of Arctic Monkeys have any side projects?
Turner is also known for his work with The Last Shadow Puppets, an English super-group that has released two albums so far: The Age of the Understatement came out in 2008, and Everything You've Come to Expect followed it up in 2016. The baroque pop outlet includes Miles Kane (The Rascals), Zach Dawes (Mini Mansions) and James Ford (Simian Mobile Disco). Meanwhile, Helders has performed with Lady Gaga and Iggy Pop.
Who are Arctic Monkeys' contemporaries?
Being signed by Domino puts them on the same label as Franz Ferdinand, Pavement and The Kills. Arctic Monkeys has collaborated with Josh Homme from Queens of the Stone Age on several occasions. The band conducted a massive co-headlining tour with The Black Keys to promote AM.
Does Arctic Monkeys have any aliases?
When Arctic Monkeys performs live with Richard Hawley or Miles Kane, the band commonly uses "Death Ramps" as its moniker. This covert alias has been applied in the past for secretive fan-club shows. Five of the group's songs have been recorded in the studio and released as B-sides for Arctic Monkeys singles. These tracks are "Bad Woman," "Nettles," "You and I," "Little Illusion Machine" and "Death Ramps."
What are some other Arctic Monkeys B-sides?
These musicians are prolific in the studio, so their library has more deep cuts than the average band. Rare tracks that occasionally make live cameos include "I Haven't Got My Strange," "Sketchead," "Electricity," "Anyways" and "Fright Lined Dining Room."
Back to Top