We didn't find any Events nearby, but here's what's happening in other cities.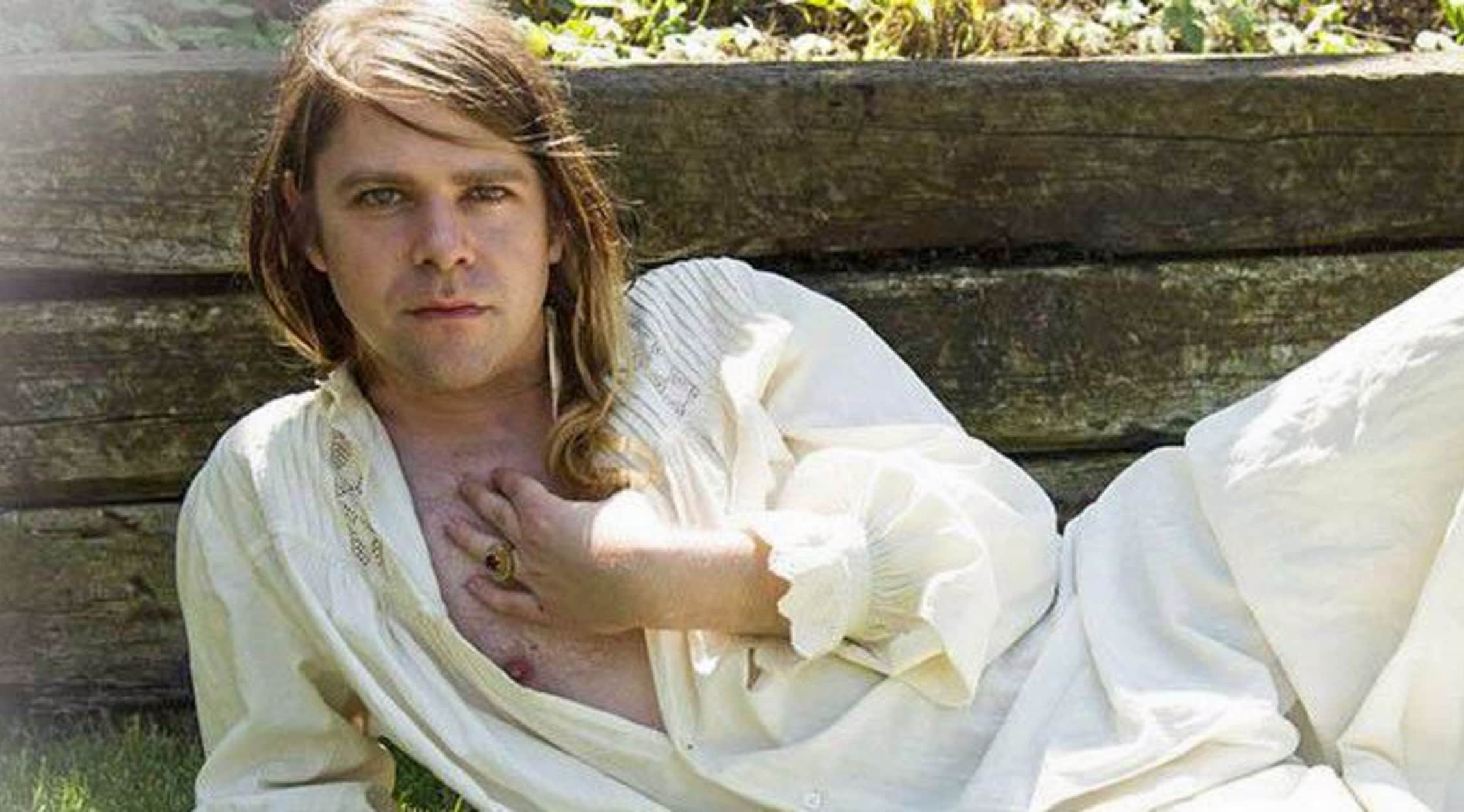 Rovi
Ariel Pink Tickets
Ariel Pink - The 2015 Tour
Psychedelic pop superstar Ariel Pink is back and better than ever, taking nearly two decades of non stop indie rock excellence onto the stage as he ramps up for what just may be his most exciting tour event yet. Don't miss Ariel Pink as he puts the rubber to the road and visits all your favorite cities across North America, including: Chicago, IL; Los Angeles, CA; Portland, OR; San Francisco, CA; Santa Barbara, CA; and San Diego, CA. Don't see the Ariel Pink 2015 tour making its way to an exciting location near you? Keep calm, take a deep break, and keep carrying on because Ariel Pink's 2015 tour is constantly adding new events, special engagements, and last minute events to his ever growing concert calendar. His current tour dates are just a small taste of bigger and better things to come for this established psychedelic pop rocker, a first set of shows that will set the stage for his most exciting year yet. Stay up-to-date on all the latest Ariel Pink tour updates and info right here at StubHub - your number one resource on the web for all of your online concert ticket needs.
First, Ariel Pink will kick off his mind blowing 2015 tour with the utmost amount of class and style as he descends upon the culture capital of the midwest, Chicago, Illinois, to blow away screaming fans from all across the country as he receives top billing at the iconic Pitchfork Music Festival. Three days of nonstop jams that will be returning to its ancestral homeland of Chi Town's Union Park, the Pitchfork Music Festival is an unforgettable music event with an all star lineup that is sure to be its biggest and best yet. Alongside Ariel Pink, this year's Pitchfork will include the talents of A listers such as: Sleater Kinney; The New Pornographers; CHVRCHES; Wilco; Chance the Rapper; Run the Jewels; Future Islands; Kurt Vile; Parquet Courts; and many, many more.
Next up, Ariel Pink will be making his way to the entertainment epicenter of the world as he descends upon Los Angeles, California, where he'll be performing a larger than life music event at the always bumping Teragram Ballroom. An institution of the Los Angeles music scene, the Teragram regularly hosts the biggest musical acts to ever hit the west coast. Ariel will be joined on stage by the legendary psych rockers the Black Lips, with these two musical heavy lifters delivering a show that will keep Los Angelites talking for months to come.
The Ariel Pink 2015 tour will continue to light things up as they meander northwards, taking up residence at the world's weirdest city as they play a sure to be sold out show at Portland, Oregon's Roseland Theater. Ariel and the Black Lips will continue to maraud up and down the best coast as they then head to the Seven By City, playing San Francisco's Bimbo's 365 Club as they setup a slow south crawl that will next lead them to the Soho Restaurant and Music Club of Santa Barbara. Ariel Pink and company will end their 2015 tour with a bang, melting the Golden State as they play their final show at the legendary Observatory of North park, located right the heart of sunny and fun San Diego.
Whether you're a newcomer to Ariel Pink fandom or a longtime loyal listener, the Ariel Pink 2015 tour is a must see music event that has discerning critics and Pink groupies alike head over heels with anticipation. Be sure to hop aboard the Ariel Pink 2015 Tour Express when it chugs into a local near you!
About Ariel Pink
A Los Angeles native, Ariel Pink got his start in the music industry as a record store worker, where he built up a repertoire of knowledge that spanned dozens of genres and multiple decades. He developed an appreciation for everything from Michael Jackson inspired pop to heavy thrash and burn death metal, with him eventually deciding to move into the songwriting and producing world in the early 00s. Trailblazing his way through the music world with various lo-fi and chillwave albums, Ariel Pink would catch the eyes and ears of indie pop group Animal Collective, who signed Ariel onto their fledgling Paw Tracks record label. After a few LP releases and some growing pains while trying to pinpoint the direction of his live shows, Ariel Pink would burst out into the mainstream in the early '10s, appearing at major music festivals and being hailed by critics as one of the hottest psychedelic pop acts of his generation. From his 2002 debut House Arrest / Lvoer Boy to his most recent work, 2014's pom pom, Ariel Pink has released ten full length albums as he remains an unstoppable force on today's psychedelic indie pop music scene.
Previous Hits
Ariel's 2012 release Mature Themes remains one of his most successful album to date, with the album climbing to #136 on the US Billboard 200 - his highest charting release yet. The album dropped in the 4AD music label and received widespread praise from critics, including an A- from the A.V. Club and Robert Christgau, a 4 out of 5 from AllMusic, and an 8.5 out of 10 from Pitchfork Media, which also named the album as one of the best records of the decade so far. The album's hit single "Baby" would invade radio waves across the world, and has since become a key piece of Ariel's discography of super addictive pop hits.
Trivia
During Ariel's early years as a live performer, he would primarily sing along to prerecorded tracks. As he grew musically, he decided to incorporate a live backing band, giving his live shows a more inclusive, authentic feel that they had previously lacked.
The Ariel Pink Concert Experience
Get ready for an indie pop event of a lifetime as the Ariel Pink concert experience makes its way to a venue near you, with Ariel's unbeatable charisma and deeply cerebral songwriting coalesce to create a live music adventure that you will never forget. Don't miss your chance to catch this rapidly rising star as he climbs to the top of the psychedelic indie pop music world - get your tickets today!
Back to Top
Epic events and incredible deals straight to your inbox.