We didn't find any Events nearby, but here's what's happening in other cities.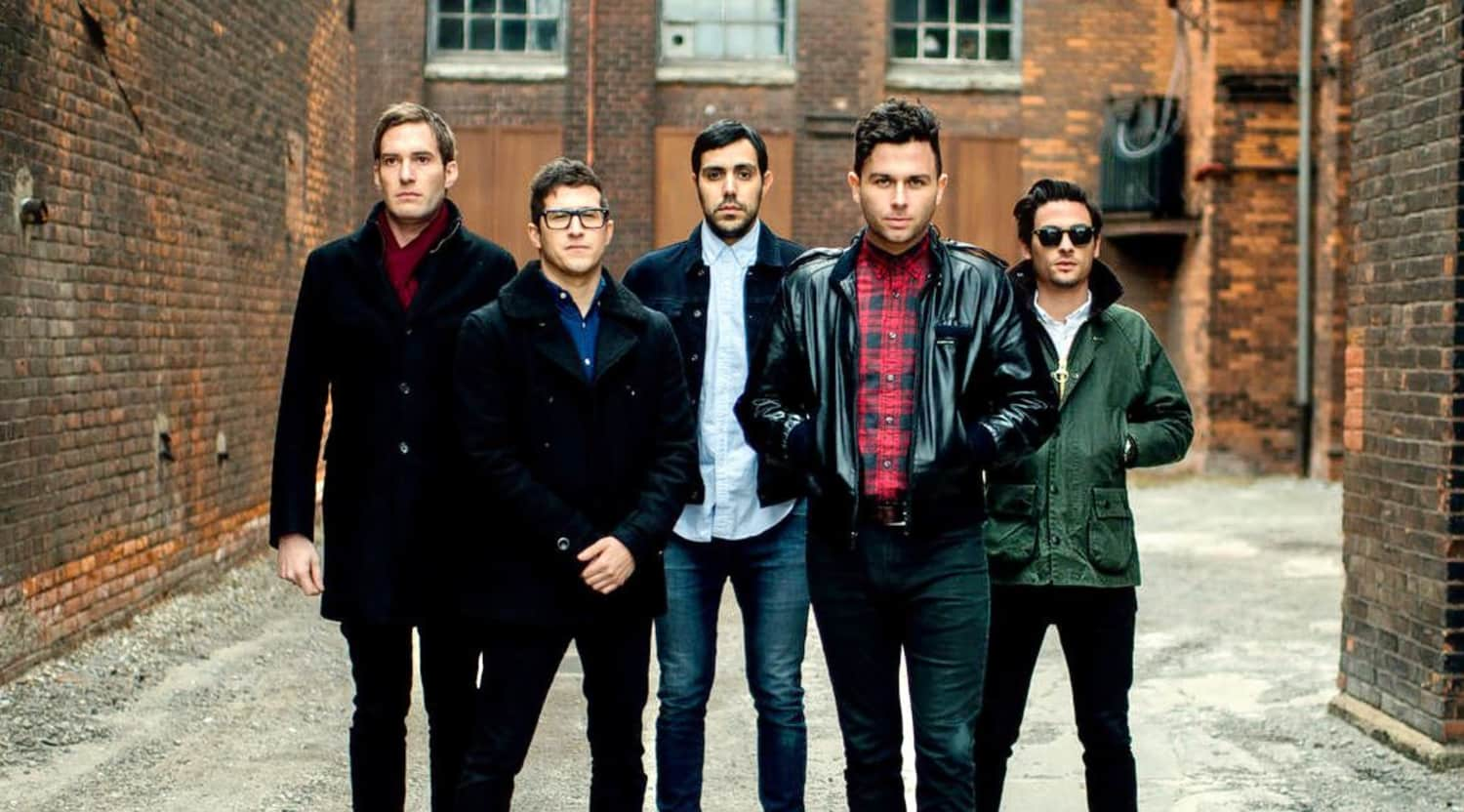 Rovi
Arkells Tickets
Arkells Tickets
Arkells is an award-winning alternative rock band with five studio albums, two extended plays and several chart-topping singles to its credit. It was formed in Ontario, Canada, in 2006 by fellow students and alumni of McMaster University. After releasing its debut album, Jackson Square, the band went on tour around Canada as the opening act for Matt Mays & El Torpedo. Other early accomplishments in its career include playing the halftime show for the 2008 Vanier Cup championship of Canadian university football, touring Canada in 2009 with Waking Eyes and performing its entire debut EP as a featured artist on the Aux.tv program Alt Sessions. Its first music award was the CASBY for favorite new artist from local radio station The Edge.
Charlemagne the Arkell
When Arkells performed live for the first few times, it went under the name Charlemagne. A threatened lawsuit by another band of the same name prompted the band to switch to another name. The name "Arkells" came from Arkell Street, a local road near McMaster University where the band members lived and rehearsed. Over its career, Arkells won Juno Awards for New Group of the Year, Rock Album of the Year and twice for Group of the Year, in 2012 and again in 2015.
Where can I buy Arkells tickets?
You can get your Arkells tickets at StubHub.
Who are the members of Arkells?
With one exception, the original members of Arkells are still with the band today. The lineup includes Max Kerman and Mike DeAngelis on vocals and guitars, Nick Dika on bass and Tim Oxford on drums and percussion. Former keyboardist, vocalist and guitarist Dan Griffin was replaced in 2011 by Anthony Carone.
What songs might I hear in an Arkells setlist?
At any Arkells concert, you're almost sure to hear its hits that went certified gold, namely "Leather Jacket" and "Knocking at the Door." You're also likely to hear many of the band's other singles, such as "Oh, the Boss Is Coming!" "Ballad of Hugo Chávez," "Pullin' Punches," "John Lennon," "Whistleblower," "Michigan Left," "On Paper," "Come to Light," "Never Thought That This Would Happen," "11:11," "Private School," "My Heart's Always Yours," "People's Champ," "Relentless" and "Hand Me Downs."
What are the names of some popular Arkells albums?
Arkells released four studio albums that achieved certified gold status, those being Jackson Square, Michigan Left, High Noon and Morning Report. With the exception of Jackson Square, those albums along with two others - Study Music EP and Rally Cry - also hit the Canadian music charts.
Where can I see an Arkells show?
The Arkells Rally Cry Tour is hitting sites throughout North America and beyond, like Canalside in Buffalo, New York, and The KEE to Bala in Bala, Ontario. Arkells is also a frequent act at major music festivals, like Lollapalooza at Grant Park in Chicago, Illinois, StagEX Music Festival in Lethbridge, Alberta, Canada, and the All Things Go Fall Classic at Union Market in Washington, DC. In addition, Arkells often tours as a supporting act for other artists, like COIN and Mother Mother, at venues like Mill & Mine in Knoxville, Tennessee, The Orange Peel in Asheville, North Carolina, Pearl Street Ballroom in Northampton, Massachusetts, and Scotiabank Centre in Halifax, Nova Scotia.
What artists have performed with Arkells before?
Arkells have shared the stage with an extensive range of acts, including Augustines, Lights, The Postelles, the Tragically Hip and X Ambassadors. You can be sure in future shows Arkells will share the stage with many others.
What other artists are similar to Arkells?
If you listen to similar artists like The Zolas, Matt Mays, Joel Plaskett Emergency, The Dudes, The Trews, The Elwins, Dan Mangan, The Sheepdogs, Tokyo Police Club and Wintersleep, then you're sure to enjoy an Arkells concert as well.
Back to Top
Epic events and incredible deals straight to your inbox.