There aren't any Events on the horizon right now.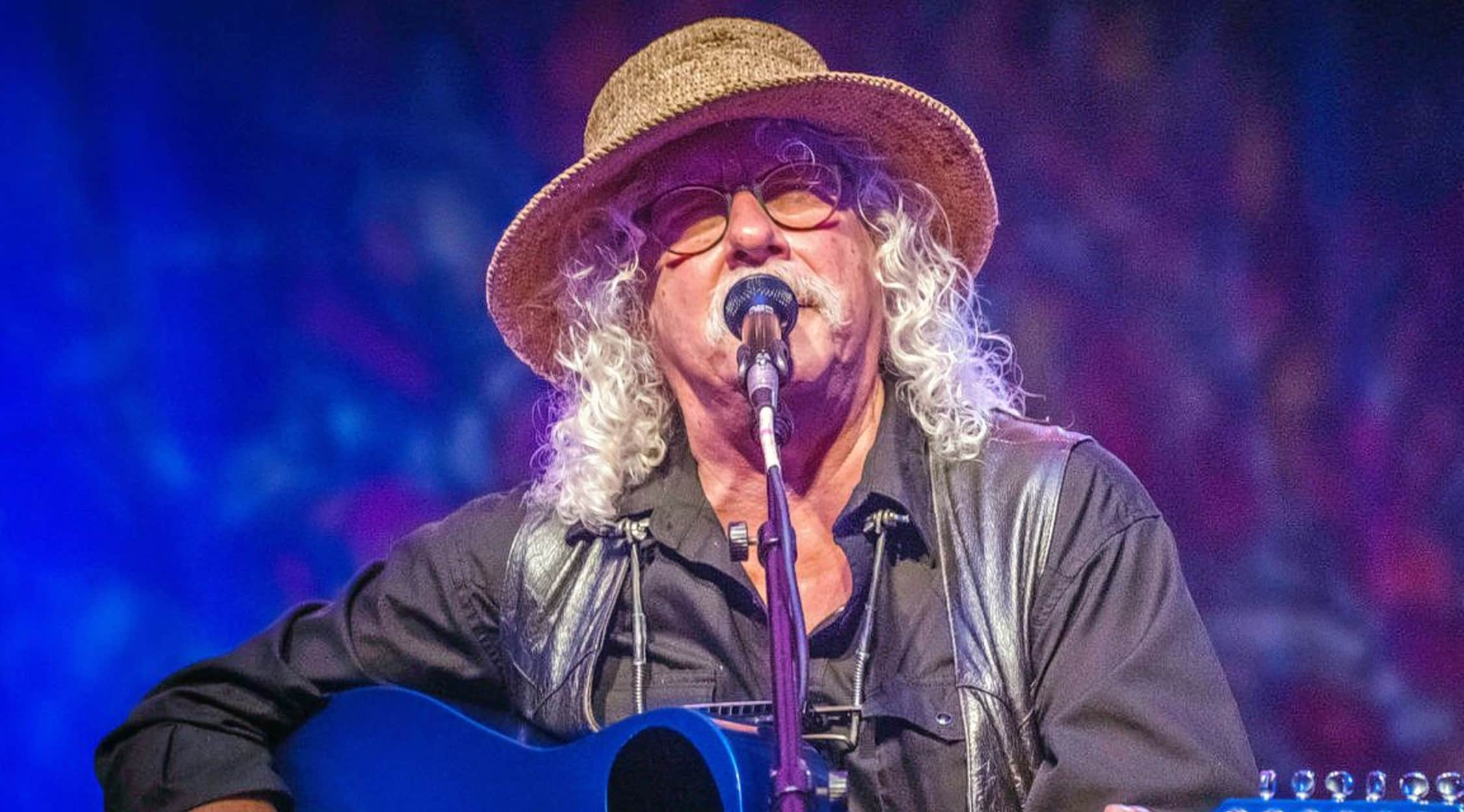 Alamy
Arlo Guthrie Tickets
Arlo Guthrie Tickets
Arlo Guthrie is from one of America's foremost musical families. The son of famed folk singer Woody Guthrie and grandson of poet Aliza Greenblatt, Guthrie grew up in a nourishing and artistic environment. By his early 20s, he was already something of a star thanks to the song "Alice's Restaurant Massacre." Playing this song on Thanksgiving has become a tradition for radio stations around the US, especially in the Northeast. Guthrie's biggest hit has been his version of the song "City of New Orleans." Check Arlo Guthrie tour dates to get tickets to experience his music live.
A True One-of-a-Kind
Guthrie's career got its start at a time when the counterculture was causing big changes in America. As part of the 1960s youthquake, Guthrie gave voice to many of the attitudes and values of that era. His 18-minute epic "Alice's Restaurant Massacree" tells the story of his arrest in Mass. for illegally dumping trash from a friend's restaurant. This incident actually happened. Guthrie, a college-aged hippie, was picked up by an Officer Obie, a small-town cop who'd been sketched by Norman Rockwell. The incident was a good snapshot of generational tensions in America at the time. The song charted briefly, reaching No. 97 on the Hot 100. Guthrie's only other charting hit is "City of New Orleans," with its haunting chorus. That reached No. 18 on the Hot 100, No. 4 on the Easy Listening charts and peaked at No. 11 in Canada. Though Guthrie has never been a chart-topping star, he has consistently toured and remains a well-loved figure in pop culture.
Where can I buy Arlo Guthrie tickets?
It's easy to find Arlo Guthrie tickets with a little help at StubHub. StubHub is your source for tickets to any great live event, from folk music concerts to sporting events.
Where is Arlo Guthrie's tour schedule?
Arlo Guthrie is touring the US. He's been on the road for the better part of 50 years, playing theaters and festivals around the world. In 2019, he's playing everywhere from Atlanta, Ga., to Livermore, Calif., and Bethel, N.Y.
What can I expect from Arlo Guthrie concerts?
Arlo Guthrie concerts have a reputation for having a warm, inviting atmosphere. The crowd is typically composed mostly of Guthrie's baby boomer contemporaries. However, the shows are family-friendly, and some people bring their children or even grandchildren.
What is Arlo Guthrie's tour setlist like?
Guthrie plays his two biggest hits, "Alice's Restaurant Massacree" and "Native Son." He also often covers Bob Dylan songs. Of course, he also plays many of the folk songs originally recorded by Pete Seeger, Leadbelly and his father, Woody Guthrie. Some of Arlo Guthrie's own children are also professional musicians. At some of his shows, Arlo plays with his daughter Sarah Lee Guthrie.
What are the biggest events Arlo Guthrie played?
Arlo Guthrie was one of the performers at the original Woodstock concert. He also routinely plays Carnegie Hall for Thanksgiving. Guthrie recently announced that his 2019 Thanksgiving performance at Carnegie Hall will be his last.
Who are some of Arlo Guthrie's influences?
Arlo Guthrie was influenced by Ramblin' Jack Elliott, Sonny Terry and Brownie McGhee, Cisco Houston, Leadbelly and many others. He was also influenced by his father's music and that of the Weavers. Folk and blues are the cornerstones of his sound.
Which artists are similar to Arlo Guthrie?
Guthrie's music is similar to Donovan, Richie Havens and Judy Collins. Much of his music has the same wry, intelligent humor as the late Warren Zevon's records.
Which artists are influenced by Arlo Guthrie?
Arlo Guthrie has influenced generations of artists in his own right. Ani DiFranco, Dar Williams, Mary Chapin Carpenter and Richard Buckner are among the artists influenced by Guthrie.
Back to Top