ARROYO SECO MUSIC FESTIVAL
We didn't find anything nearby, but here's what's happening in other cities.
There aren't any events on the horizon right now.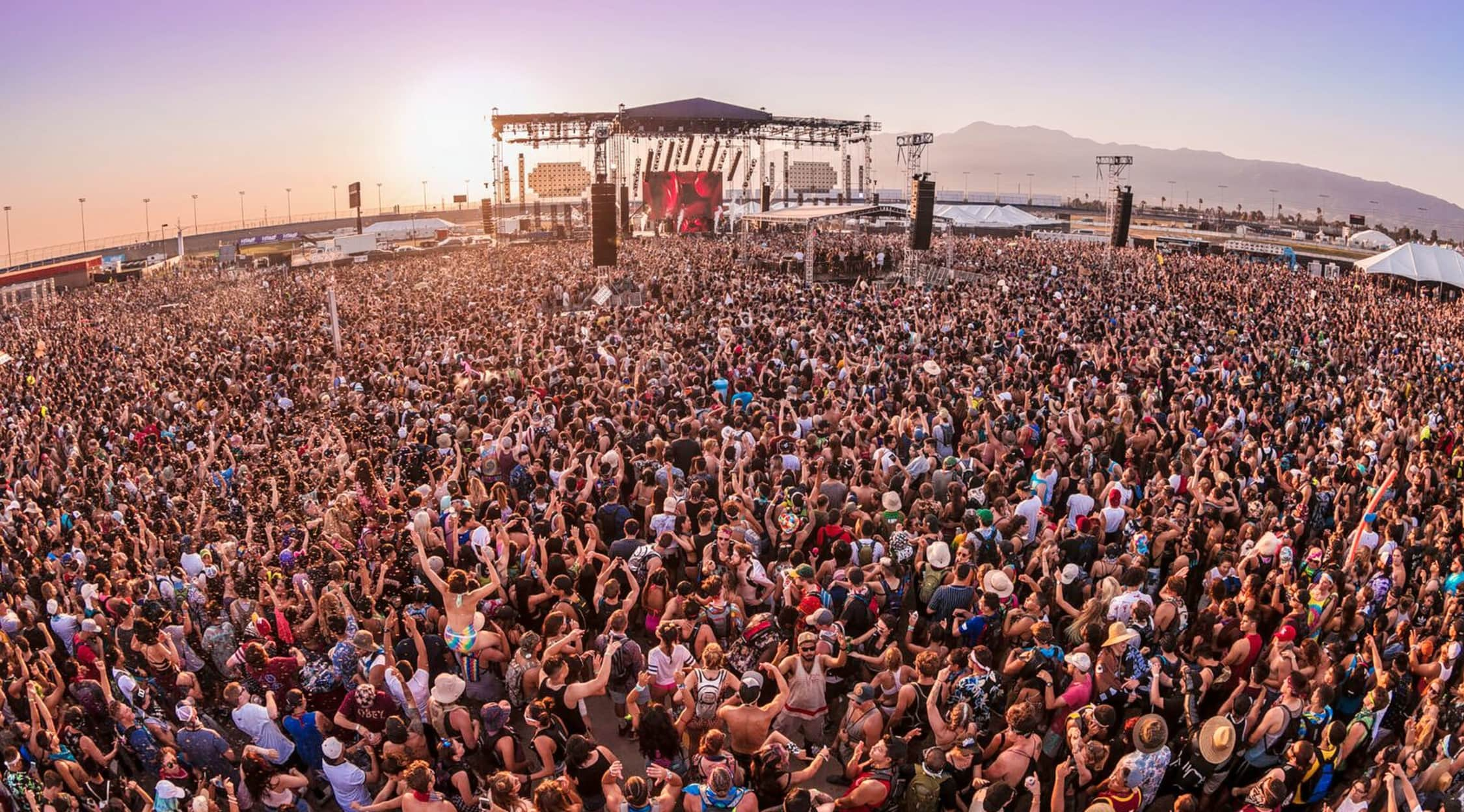 Alive Coverage
Arroyo Seco Music Festival Tickets
Arroyo Seco Music Festival Tickets
The Arroyo Seco Music Festival takes place annually in Pasadena, Calif., at Brookside, right next to the legendary Rose Bowl. Since its beginnings in 2017, this event has brought together a wide array of top artists from every genre in music. Past performers at Arroyo Seco include Tom Petty and the Heartbreakers, Alabama Shakes, the Meters and Mumford & Sons. This is a great event for people of all ages, and families often attend together. The festival tends to sell out shortly after its lineup is announced.
A Great Weekend for Music Lovers
The Arroyo Seco Music Festival was established in 2017 and quickly became a local favorite in Southern California. The festival always attracts top-name talent. High-energy bands like Weezer, Con Brio and Broken Social Scene are featured on the bill. The venue is green, leafy and open, with plenty of space for people to enjoy their favorite music in an exceptional outdoor setting. There are plenty of amenities at Arroyo Seco, including parking, restrooms, food vendors and even a shuttle service to help you reach your favorite concerts.
Where can I buy Arroyo Seco Music Festival tickets?
StubHub is your source for tickets to see the Arroyo Seco Music Festival. As the largest ticket marketplace in the world, StubHub is a great place to find your tickets securely on desktop or mobile.
How long is the Arroyo Seco Music Festival?
The Arroyo Seco Music Festival lasts one weekend. It's set in Pasadena, near the Rose Bowl and other great cultural attractions like the Norton Simon Museum. The festival is typically held in late June. There are several stages with performances going on simultaneously with music from a range of genres, including rock, alternative, soul and country.
What are some of the biggest moments in the history of the Arroyo Seco Music Festival?
The inaugural Arroyo Seco Music Festival featured one of the last performances by the late Tom Petty. As someone who shaped the sound of popular music in the 1980s and '90s, he attracted a huge crowd and put on a great show. Soul singer Charles Bradley also gave a memorable performance at the 2017 event, speaking movingly about his recent battle with cancer. The performance marked his return to the live stage.
What kind of music is played at the Arroyo Seco weekend?
The Arroyo Seco Music Festival features lots of pop, rock, indie and soul music. The festival has also been a great showcase for other types of artists. For example, in 2017 Jeff Goldblum performed at the festival. Goldblum is an accomplished jazz artist, but his set was as devoted to trivia about his movie career as it was to the music.
What sets the Arroyo Seco Music Festival apart?
The Arroyo Seco Music Festival has taken some knocks from the music press because it's held on a golf course. However, the setting is one of the biggest selling points. Many of Southern California's biggest festivals take place in the desert. Pasadena is known for its roses, trees and greenery. The family-friendly nature of the event isn't just down to the musicians on the bill. The festival is home to plenty of restrooms as well as space where kids can walk around. And as a smaller venue, it's very walkable, no matter how many diaper bags or strollers that attendees have with them. In addition to this lush environment, the festival is built around great musicians performing fan favorites.
Who is the Arroyo Seco Music Festival for?
The short answer is that this is a festival for everyone. It welcomes young people as well as Baby Boomers, and it can be very different than the atmosphere at either Coachella or Desert Trip. Arroyo Seco is like a pop music equivalent of Stagecoach, without the camping. This is a friendly event where everyone can be comfortable to enjoy exceptional live music, including families with small children.
Back to Top