There aren't any Events on the horizon right now.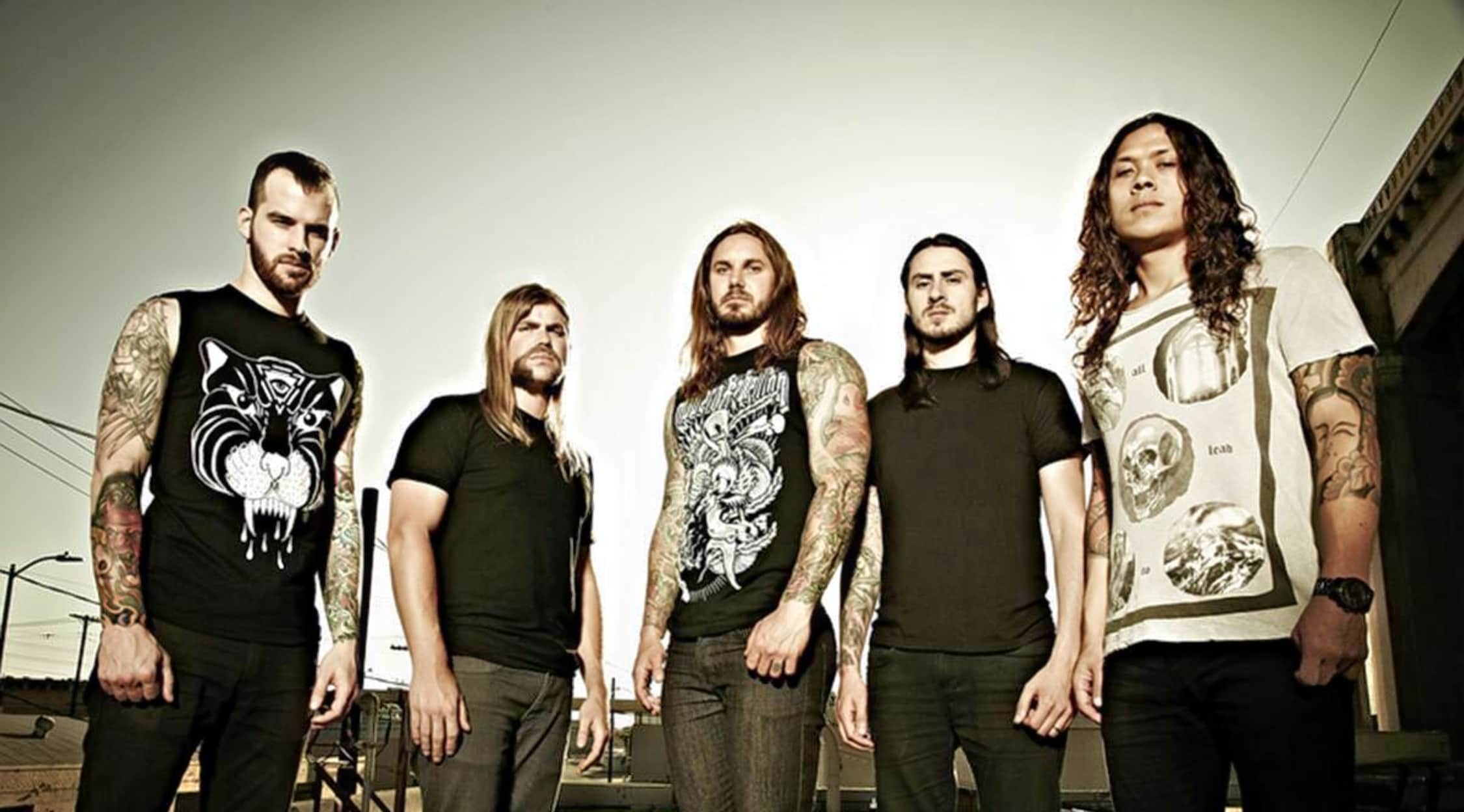 Rovi
As I Lay Dying Tickets
As I Lay Dying Tickets
Formed in San Diego in 2001, As I Lay Dying entered the metal music scene with three original members. Tim Lambesis, the lead singer, formed the group with drummer Jordan Mancino and guitarist Evan White. White left the band and was replaced by Phil Sgrosso and Nick Hipa, and the band gained a bass player named Clint Norris (who was later replaced by Josh Gilbert). The group's sound has recognizably changed over time, due in part to Gilbert's vocal harmonies. As I Lay Dying has not performed much over the last five years, but it is planning to deliver its hard rock sound to audiences in the approaching months. Some of the band's popular songs include "The Darkest Nights," "The Sound of Truth," "Through Struggle" and "Redefined."
Redefining Redefined
"Redefined" was released in 2019, and it is a particularly fitting song since the band just came back from a major break from creating and performing music. This song may have been released as a single, but fans are hopeful that it is the first step toward As I Lay Dying's creation of a new album. Many consider "Redefined" to be quite different from the band's earlier music, but the group's sound was not completely lost in the creation of this new song.
Where can I buy As I Lay Dying tickets?
As I Lay Dying will be making performances for the rest of the year. Tickets for its events can be found at StubHub.
Who is part of As I Lay Dying?
As I Lay Dying was formed by singer Tim Lambesis. Jordan Mancino is another original member of the group, but other members were added in later years. Some of the later members include Phil Sgrosso, Nick Hipa and Josh Gilbert.
Is As I Lay Dying touring in 2019?
As I Lay Dying hasn't made any appearances in the last few years, so the performances scheduled for 2019 could be a real treat for fans. As I Lay Dying will be performing overseas until mid-October. In November, the band plans to travel back to the United States for more than a dozen performances in big cities like Dallas, Atlanta and Boston. Uniting audiences from all over with its fist-pumping music, As I Lay Dying plans to perform all the way into December.
What can I expect from As I Lay Dying?
As I Lay Dying's music is as attention-grabbing as it is thoughtful. Its lyrics are powerful and relatable, bringing a hard-hitting and unyielding sound to coincide with the meaningful words. The music has matured over the ages, and the same could be said for the lyrics. Although As I Lay Dying started as metal core, listeners consider current music to be less "core" and more "metal." The members of the band put on a head-banging show for those who choose to come out and see them. The band's music is energizing and unifying, and audience members can expect to be pumped when they leave any performance.
How long does an As I Lay Dying concert last?
As I Lay Dying is certainly about pleasing its crowds, especially since members are grateful to be together performing after years away from the music business. The performance itself could last anywhere between an hour and a half to two hours, but shows may always go longer when the crowd wants more.
Will As I Lay Dying come to a city near me?
Currently, As I Lay Dying is preparing to perform for audiences overseas. Later in the year, the band will travel to Las Vegas for a performance at the House of Blues. Within that first week of performing in the US, As I Lay Dying will perform at The Van Buren in Phoenix and the House of Blues in Dallas, Houston and New Orleans. Nearing the end of November, the band plans to travel to Georgia, North Carolina, New York, Massachusetts, Pennsylvania, Illinois, Minnesota, Colorado, Utah, Washington and Oregon, finally ending the year with some performances in California. For many of these shows, As I Lay Dying will perform with After The Burial and Emmure.
Back to Top