There aren't any Events on the horizon right now.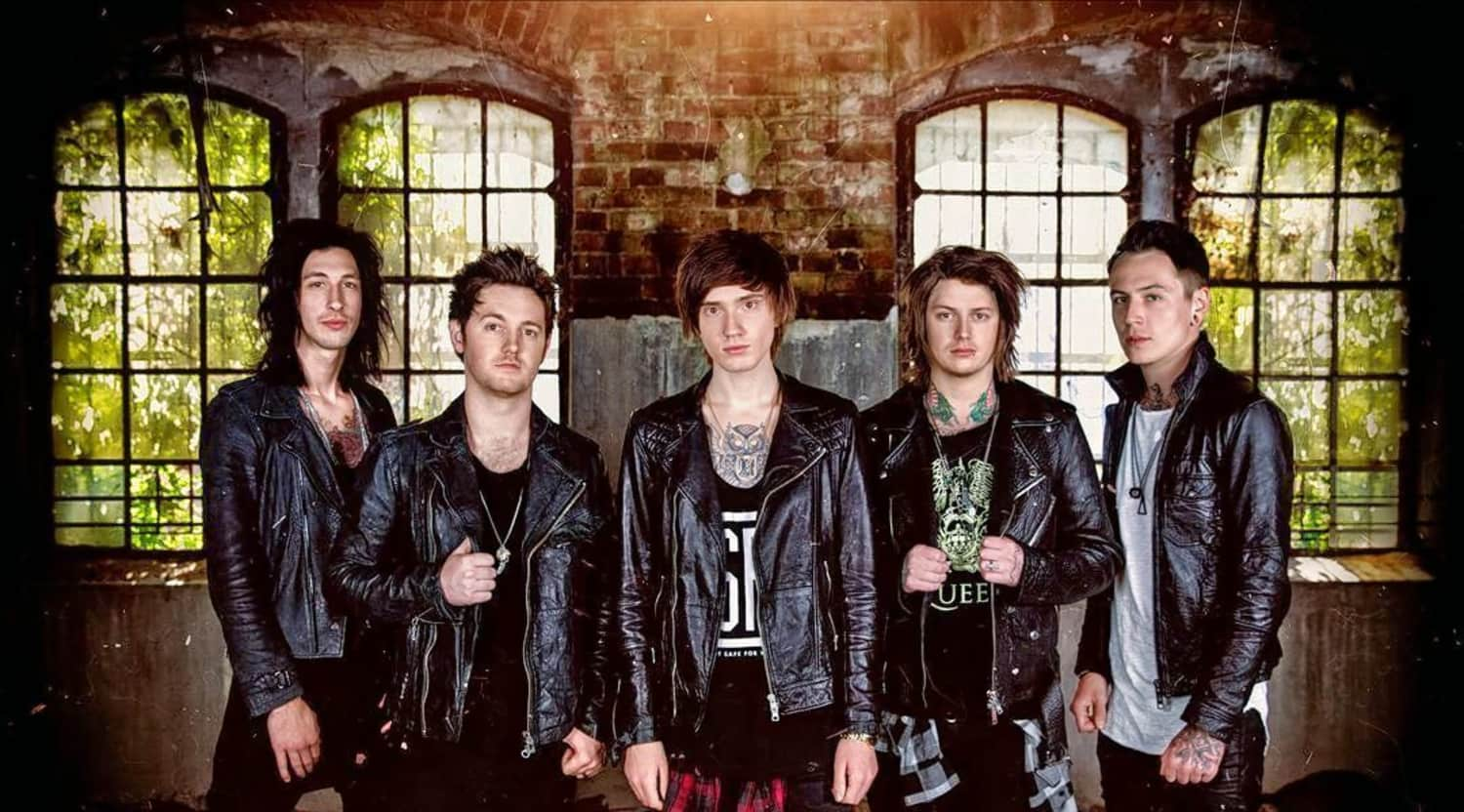 Rovi
Asking Alexandria Tickets
Asking Alexandria Concert Schedule
Asking Alexandria is an English metalcore band that has spent the past several years touring around the world, often alongside top-tier metalcore bands like Bring Me the Horizon and August Burns Red. Asking Alexandria regularly headlines major rock festivals and embarks on major world tours, and now you just might get to see Asking Alexandria perform their biggest metalcore anthems live in concert.
Asking Alexandria is gearing up for their 2016 tour, which will stop at venues throughout the UK, the US and Canada. Fans everywhere from London to Toronto to Orlando will have the chance to see Asking Alexandria in concert this year, which means that your chance to attend this knockout metalcore concert may be right around the corner.
Asking Alexandria Background
The roots of Asking Alexandria can be traced back to Dubai, United Arab Emirates, where lead guitarist Ben Bruce originally formed this heavy metal band. Bruce realized, though, that Dubai was not the best place to launch a music career, so he moved back to England where he recruited a handful of local musicians to officially form the metalcore band Asking Alexandria. The current Asking Alexandria lineup consists of Bruce, James Cassells, Denis Stoff, Sam Bettley and Cameron Liddell. In 2009, Asking Alexandria released their debut album, "Stand Up and Scream," which achieved significant success on charts like the US Top Hard Rock Albums chart and the US Top Heatseekers chart. Following this successful debut, Asking Alexandria embarked on tours with bands like We Came as Romans, Breathe Carolina and Dance Gavin Dance. As Asking Alexandria toured throughout North America and Europe, they solidified their position as one of the leading forces in the metalcore genre.
Asking Alexandria became such a huge sensation that they were asked to perform at rock events like the Vans Warped Tour, the Mayhem Festival and the Monster Energy Outbreak Tour. Asking Alexandria performed at festivals everywhere from Belgium to the US, and their popularity continued to surge with each new tour they scheduled and each new album they released. To date, Asking Alexandria has released four studio albums: "Stand Up and Scream" (2009), "Reckless & Relentless" (2011), "From Death to Destiny" (2013) and "The Black" (2016). Their most recent album, "The Black," peaked at number 15 on the UK music chart, at number four in Australia, and at number nine in the US. Even though Asking Alexandria hasn't been a force in metalcore for even a decade now, they have easily become one of the biggest names in the genre. As they headline more major tours and more hard rock festivals and concert events, Asking Alexandria is sure to solidify their position in hard rock history as an influential metalcore band. Now, metalcore fans may get to hear hits like "The Black," "Moving On" and "I Won't Give In" live in concert during Asking Alexandria's upcoming tour.
Asking Alexandria Greatest Moments
In 2012, Asking Alexandria took home the Independent Music Award for Best Metal/Hardcore Album for their release, "Reckless & Relentless." This album debuted at number nine on the Billboard 200 and sold more than 160,000 copies in just the US.
Back to Top
Epic events and incredible deals straight to your inbox.