We didn't find any Events nearby, but here's what's happening in other cities.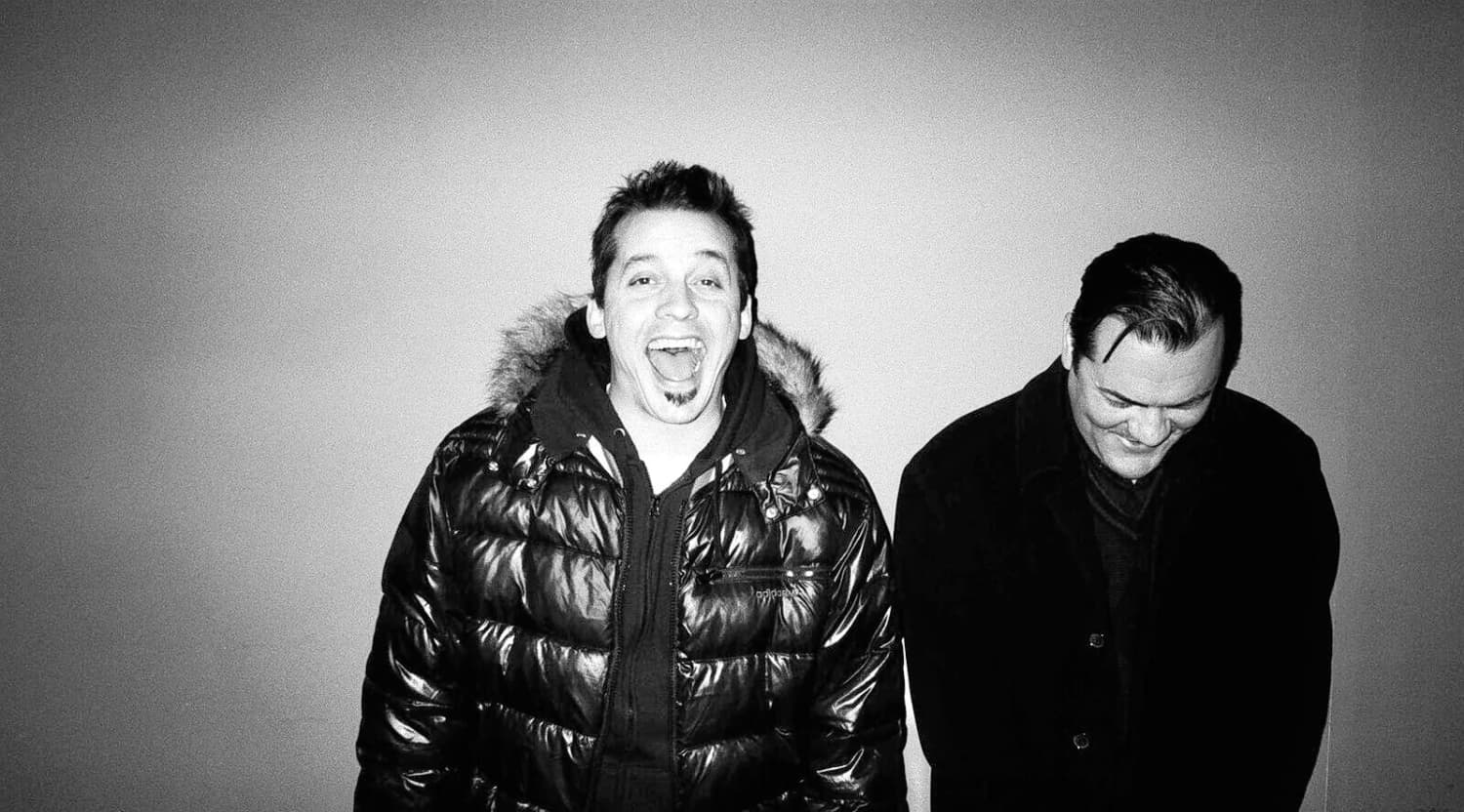 Rovi
Atmosphere Tickets
Atmosphere Tickets
Atmosphere is a hip hop duo that originated in Minneapolis, Minn., and that is made up of rapper Sean Daley, better known as "Slug," and DJ/Producer "Ant," whose real name is Anthony Davis. The group was formed in 1996 and went on to become one of the most influential rap duos in history. On top of its exciting live performances, it has remained prolific in the studio, releasing nine studio albums since its first one. Ant started out solely as the producer for the group and has produced each of its albums. He joined Slug on tour when the previous DJ, Mr. Dibbs, left the touring version of the group. The duo has toured this way ever since.
Relentless Touring
Slug has credited the group's success to its willingness to tour in its early years, often losing money just to travel to new markets from Minneapolis. Throughout its relentless touring, Atmosphere has developed a great live show that has changed over the years. There are periods where the duo has toured with just the DJ and rapper and periods where it toured with supplementary musicians. Since the mid-2000s, the group has toured mostly with a live band consisting of guitar, backing vocals, keyboards and sometimes a beatboxer.
Where can I buy Atmosphere tickets?
You can find Atmosphere tickets near you at StubHub, the Internet's largest online inventory for concert and event tickets. StubHub has both a mobile application and a desktop site to make purchasing tickets as painless as possible.
How long is an Atmosphere concert?
With your Atmosphere tickets, you can expect at least one set of music and an encore at its club dates. For these shows, the duo is usually accompanied by an opener to warm up the crowd unless the event is billed as "An Evening with Atmosphere." Festival sets may be shorter and will not include an encore.
Does Atmosphere tour with a live band?
Atmosphere has mostly toured with live musicians on stage since early in its career. This backing cast has changed over the years, but it almost always includes a guitarist and keyboardist who sing backing vocals. On top of this, it is often seen performing with Mankwe Ndose, also known as "the Human Sample Machine."
How many albums has Atmosphere released?
During its career, Atmosphere has released more than 10 albums. Its first album, Overcast! was released in 1997 and got the band started on the road to success. The duo released its most recent album in 2018 called Mi Vida Local. Slug and Ant have remained consistent with the quality of their lyrics and products throughout their careers.
Where will Atmosphere be touring in the coming year?
If you are interested in seeing Atmosphere live, you are in luck. The duo tours regularly. In 2019, it is making a notable stop at the Mission Ballroom, an all-new venue being opened in Denver in 2019. The group usually announces a fall tour near the end of each summer, so look out for that.
Does Atmosphere ever tour with other artists?
Atmosphere tours with co-bill artists to help bolster that already-great entertainment quality of its show. Brother Ali is a hip hop artist that has been known to tour with Atmosphere. Generally, Atmosphere will close out each performance because it tours with a full backing band.
What can I expect to hear at Atmosphere concerts?
The group knows what its fans want to hear. This is why it is sure to perform two of its biggest songs, "Yesterday" and "The Waitress" at most of its shows. These two songs were featured on its first major-label releases on Interscope Records.
Who are some groups similar to Atmosphere?
If you got Atmosphere tickets and enjoyed the show, you may want to check out other popular '90s rappers like Tech N9ne and Brother Ali.
Back to Top
Epic events and incredible deals straight to your inbox.