There aren't any Events on the horizon right now.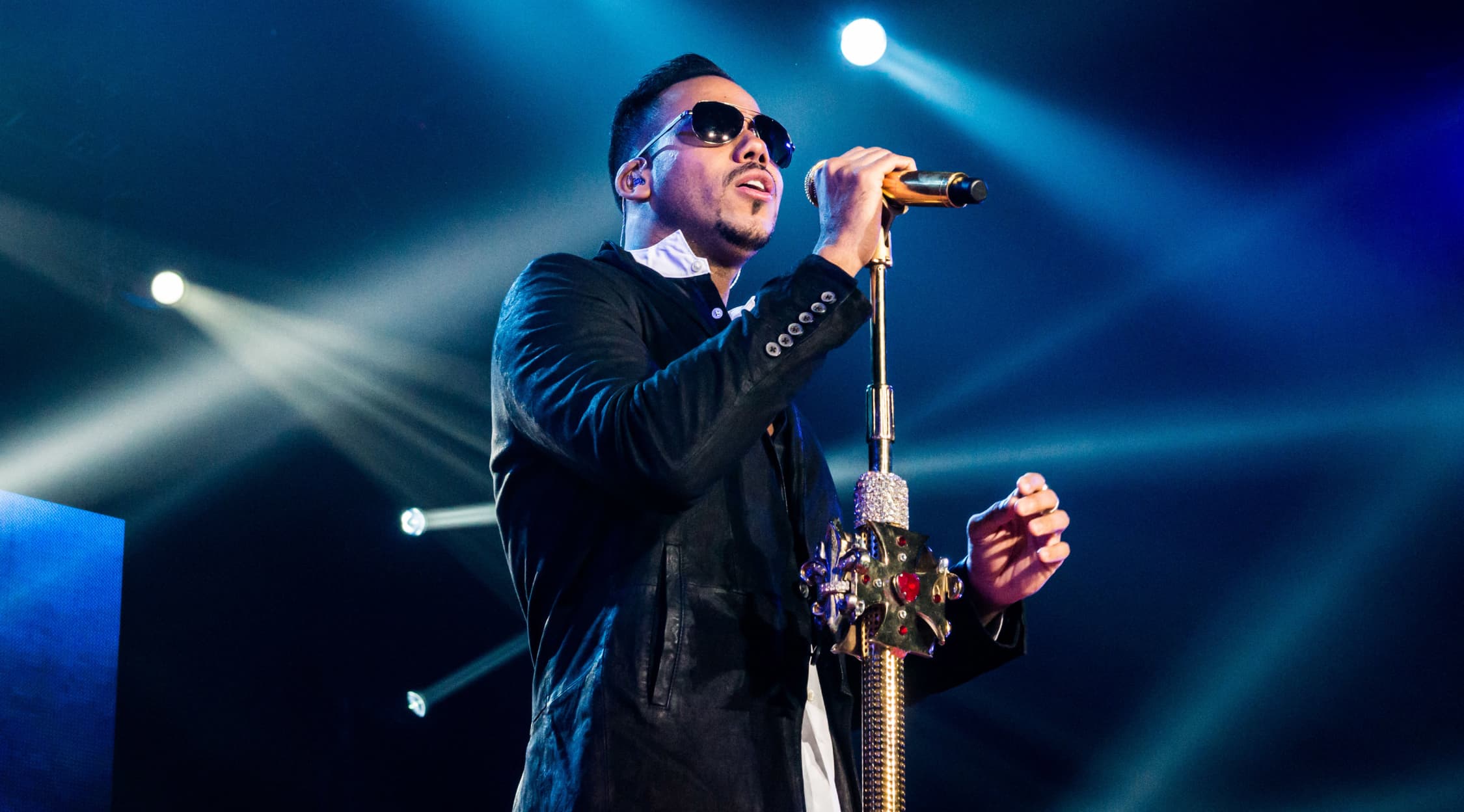 Zuma
Aventura Tickets
Aventura Concert Schedule
This popular bachata group has been a major force in Latin pop for the past two decades, and their blend of hip hop, R&B, and bachata has made them legends in the international music scene. Hailing from The Bronx, New York, Aventura has won over the hearts of music lovers everywhere from Manhattan to Puerto Rico, and you can bet that this talented group of musicians and performers can still put on a phenomenal live show. So when Aventura makes their way to a concert venue near you in the upcoming year, make sure that you are in the audience to experience the excitement in person—grab your Aventura tickets here on StubHub today!
This February, bachata fans throughout New York are in for a huge treat, because Aventura is gearing up for over a dozen knockout shows in at the United Palace Theatre. Whether you catch Aventura in action once or eight times, you are sure to be thrilled by this top-notch Latin pop act. Every time this beloved band takes the stage, they excite and entertain their audience, and now you could score a spot in the audience thanks to StubHub. All you have to do is purchase your Aventura concert tickets right here on StubHub as soon as possible and you will be on your way to attending one of the hottest Latin pop events of the season!
Aventura Background
Aventura is a bachata group composed of Anthony, Henry, Lenny, and Max Santos. These talented musicians and entertainers may have grown up in the Bronx, but their Puerto Rican and Dominican heritages helped influence their taste in music, and thus they decided to form their own bachata group in 1993. Often referred to as the "Kings of Bachata," Aventura has reigned supreme in the genre for the past two decades, winning over the hearts of bachata lovers all over the world. Aventura became a groundbreaking force in Latin pop during the '90s, as they began to blend numerous types of genres together to create a contemporary and more global version of bachata. By infusing their music with elements of hip hop, reggaeton, pop, and R&B, Aventura created one of the most distinctive sounds in Latin pop, and their music was utterly irresistible. Every time Aventura released a new album, fans went wild with excitement, and both fans and critics alike agreed that Aventura was one of the most exciting acts in Latin pop.
It's been more than two decades since Aventura first emerged onto the music scene, and it's safe to say that this dynamic Latin pop group remains a dominating force in their genre. Time and time again, fans of all ages flock to concert venues to catch Aventura in action, and you just might be able to catch Aventura in concert at one of their upcoming shows. So when you have the chance to see Aventura perform their biggest hits in front of your very eyes, you better not miss out. Act fast and lock down your Aventura tickets here on StubHub as soon as possible! This is one red-hot bachata concert you definitely won't want to miss, so make sure that you and your friends have your tickets to at least one of Aventura's upcoming shows. So what are you waiting for? Lock down your Aventura tickets right here on StubHub before it's too late!
Greatest Hits
Aventura has released five hit studio albums to date: Generation Next (2000), We Broke the Rules (2002), Love and Hate (2003), God's Project (2005), and The Last (2009). These hit bachata albums are chock-full of Latin pop favorites, including hits like "Amor de Madre," "Obsesion," "Ella Y Yo," "Aventura," "Un Beso," "Dile Al Amor," "El Malo," "Su Venemo," and "La Boda." If you want to sing and dance along to these infectious bachata hits, you better act fast, because there are countless other fans out there who are clamoring for tickets this very second. So don't be caught without your Aventura concert tickets—lock down yours as soon as possible by checking out StubHub today! This is definitely one red-hot show you won't want to miss!
Trivia
Aventura went on a break for a bit so that each of its members could focus on individual careers, but now they are back in action and are ready to put on several red-hot live shows!
The Experience
Aventura is easily one of the biggest names in the world of bachata music. This famed Latin pop group knows how to put on some spectacular live shows, no matter where or when they perform, which is why you definitely don't want to miss out on the opportunity to catch Aventura in action in the upcoming months. To secure your tickets to an upcoming Aventura concert, all you have to do is make your way to StubHub today!
Back to Top
Epic events and incredible deals straight to your inbox.