There aren't any Events on the horizon right now.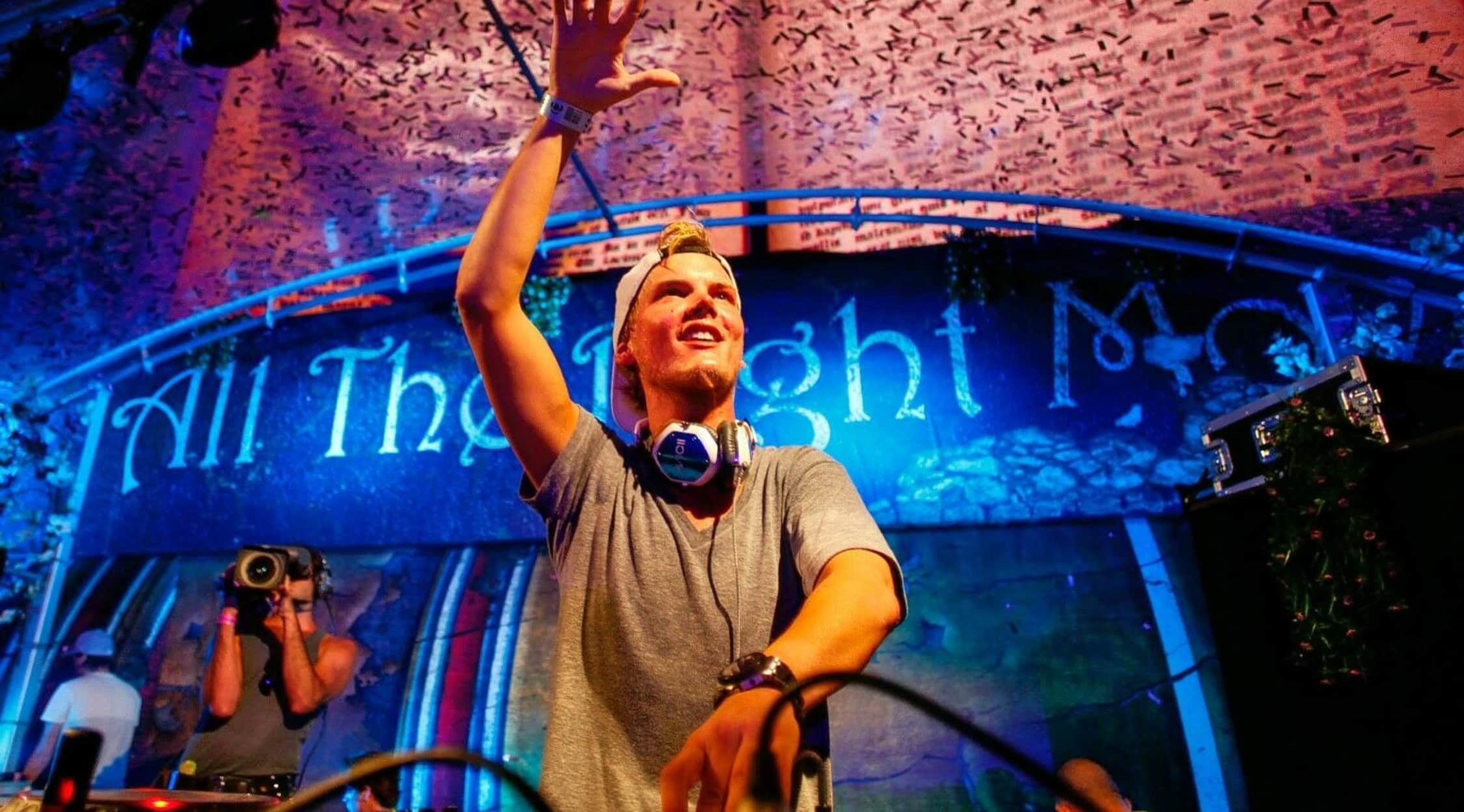 Alamy
Avicii Tickets
Avicii Schedule
Hailing from Stockholm, Sweden, Tim Bergling (better known by his stage name, Avicii), has been tearing up the music world since he arrived. Born in 1989, Avicii first surfaced on the music scene at the age of 18. Avicii started crafting his own tracks and remixing in his own bedroom. He took the task on himself to get his music out to the public by posting his creations on various music blogs. His work garnered him wide approval and prompted him to continue. Avicii is well known throughout the world, and he will soon be at venues like the XS Nightclub at Encore in Las Vegas, Nevada, and the Encore Beach Club in Las Vegas, Nevada.
StubHub has all your concert needs covered. Get your tickets to the show the world will be talking about before they're all gone! Avicii is a hot act, and his tickets go fast.
To stay on top of all of Avicii's appearances, all you need to do is click right here on StubHub. StubHub offers the latest and greatest information when it comes to venue details, ticket availability and schedules. So what are you waiting for?! Check out StubHub today!
Avicii Background
Avicii's first show ever took place in front of an audience of 1,000. The next thing he knew, he was commanding six figures at clubs in the U.S. and performing at the Ultra Music Festival with Madonna, who had specifically selected him to help integrate her into the booming electronic-dance music scene. "It was just perfect timing," Avicii says now. "My own rise went hand in hand with the whole EDM rise." It really is hard to believe that just a few short years ago this young man was just starting out, and now with not only Madonna wanting to be a part of his music, he has also collaborated with Lenny Kravitz. In 2010, Avicii released the song, Seek Bromance, and it went into the Top 20 in many countries, including France, Belgium, UK and Sweden. The following year, Avicii released Levels, which became a mainstream sensation and really put Avicii on the charts. Levels, which was penned and produced by Avicii, contains a vocal sample from the 1962 hit, "Something's Got a Hold on Me," by Etta James. Levels reached the Top 10 in Croatia, Slovenia, Bosnia, Austria, Belgium, Denmark, Germany, Greece, Ireland, Italy, the Netherlands and the UK, and topped the charts in Norway, Hungary and Sweden. His follow-up, "Sunshine," a collaborative track with David Guetta, received a Grammy nod in 2012 for Best Dance Recording. In August of that same year, Avicii was a featured performer at Lollapalooza festival in Chicago's Grant Park. A month later, Avicii made history by being the first DJ to headline the world-famous Radio City Music Hall in New York City!
Avicii Albums
It is actually quite hard to believe that the remarkably talented Avicii has only a pair of albums out: True (2013) and Stories (2015). Since Avicii burst onto the music scene in 2010, he has been in DJ Magazine's Top 100 DJs rankings each year. As a new entry in 2010, he was No. 33. In 2011, he went up to No. 6, and 2012 and 2013 saw Avicii hold steady in the No. 3 spot. His album, True, is epic, and its fourth single, "Addicted to You," is remarkable. It includes vocals by Audra Mae. This timeless anthem is about passionate, obsessive love. The video that complements it is likened to a gangster-era love story. "Wake Me Up" was the first single from Avicii's True album and scored the No. 1 slot on the Spotify Global Chart. He was also No. 2 in the rankings of the most-streamed artist globally. November of 2013 saw Avicii win his first award, Best Electronic, at the MTV EMAs. Just days later, he also claimed the American Music Award for favorite Electronic Dance Music Artist.
To experience Avicii for yourself, make sure you reserve your tickets in advance right here through StubHub. StubHub can get you in front of the most coveted electronic music artists on the music scene today. And don't forget to check StubHub for all of your entertainment needs – from theater tickets to sports tickets to everything in between. Take a look at StubHub today!
Avicii Trivia
Avicii's has credited artists like Eric Prydz, Daft Punk and the Swedish House Mafia as his main inspirations.
Avicii Concert Experience
Avicii has worked tirelessly to cultivate a large and loyal following globally by sticking to an exhaustive touring schedule. He has proven to be a commanding musical force in what is becoming a crowded genre. Don't miss out on your chance to catch Avicii in concert. To learn more about concert tickets, stay tuned to StubHub. StubHub offers the most up-to-the-minute information available when it comes to tour schedules and concert venues. So what are you waiting for? Check out StubHub today to secure your tickets now.
Back to Top
Epic events and incredible deals straight to your inbox.