There aren't any Events on the horizon right now.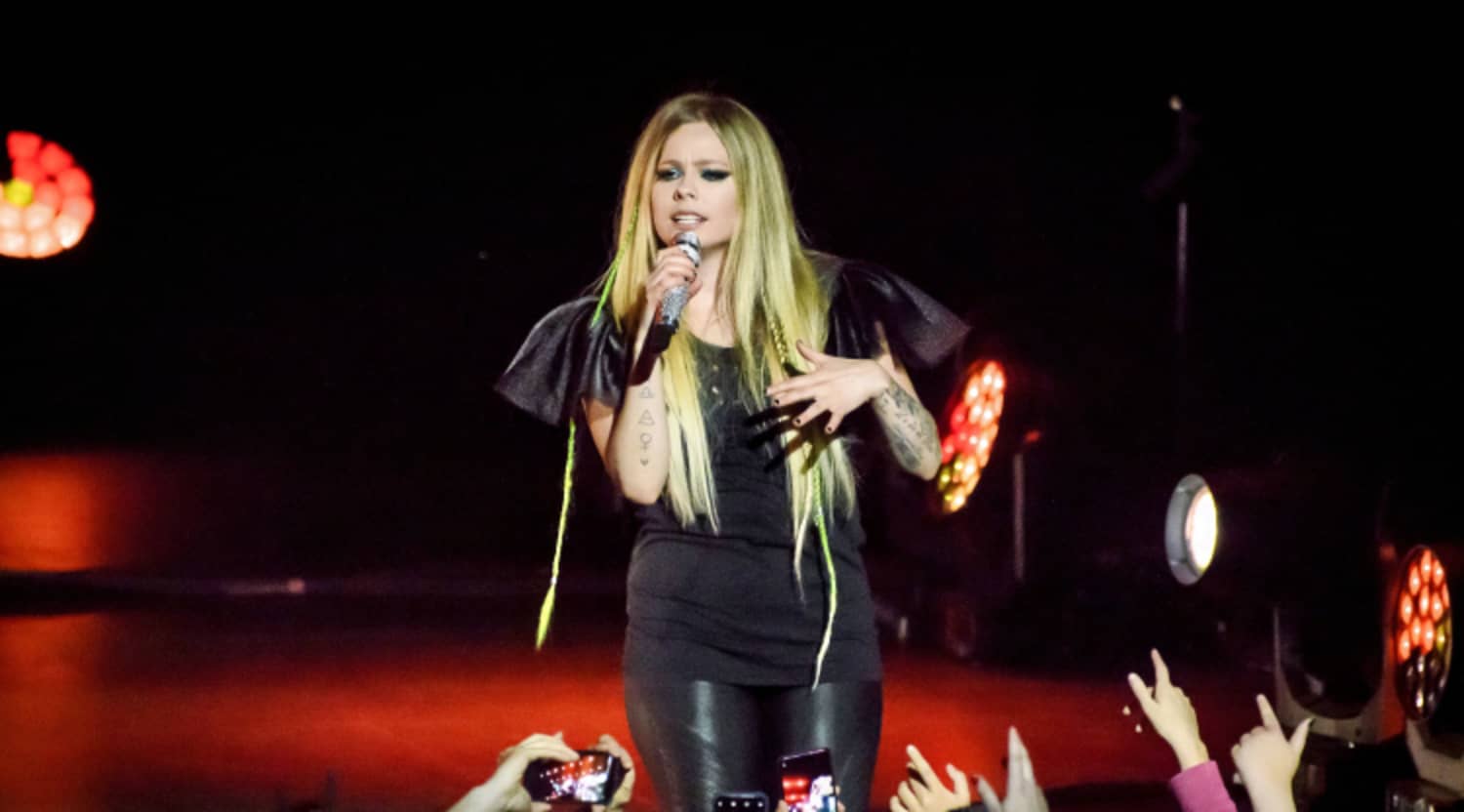 Zuma Press
Avril Lavigne Tickets
Avril Lavigne Concert Schedule
The darling of punk rock, Avril Lavigne, is ready to bring her massive hits like "Sk8er Boi" and "Girlfriend" to venues around the U.S. and Canada. With her edgy attitude and girl-power anthems, Avril is undoubtedly one of the biggest girl rockers of the past decade, and is teaming up with the Backstreet Boys to bring you one of the biggest and most exciting concert experiences of your life!
With such an amazing repertoire of smash hits to choose from, Avril Lavigne is bound to put on one of the most entertaining concerts of the year, and you definitely don't want to miss out! Make sure that you are in the audience as Avril takes the stage to belt out some of her angst-filled punk-rock anthems and buy your tickets on StubHub right away! But act quickly—tickets to see such an internationally renowned artist are bound to sell out fast!
Avril Lavigne Background
This Canadian superstar was born in Belleville, Ontario, and became familiar with the stage at an extremely early age. By the time she was 15 years old, Avril had already shared the stage with Shania Twain. Just one year later, Avril signed a recording contract with Arista Records for a reported $2 million—at the young age of 16! Her debut album Let It Go (2002) launched her career and put her front and center on the music scene. This album held her breakthrough single, "Complicated", which became a famous anthem all around the world and peaked at number one on numerous international music charts. Her second album also flew off the shelves, breaking records and eventually selling over 10 million copies. Despite her young age, Avril Lavigne achieved stardom almost immediately when she stepped onto the music scene, mainly because of her catchy and heartfelt lyrics and rocker-chick vibe.
Not only did Avril Lavigne like music, but she also ventured into numerous other creative outlets, such as fashion and acting. She has appeared in various TV shows and movies like "Sabrina the Teenage Witch" and "Going the Distance". She also launched her own clothing line, Abbey Dawn, at Kohl's stores. She drew inspiration for the fashion line from her own personal style—edgy meets girly with a bit of punk.
Over the course of her illustrious career, Avril has sold more than 50 million singles worldwide, and the number continues to grow each time she releases a catchy new song. Her very first album, Let It Go, was so successful that she became the youngest female soloist to reach the number one spot on UK music charts, and she has earned countless awards and accolades over the years, such as eight Grammy Award nominations and several MTV Music Video Award nominations (and even one win!). There's no doubt that Avril Lavigne is one of the most successful and well-known female vocalists over the past couple of decades, and she has the reputation for being an outstanding performer. So don't let the opportunity to see this punk rock princess pass you by—go to StubHub right away to grab tickets!
Greatest Hits
Of the five studio albums that Avril has released during her career, every one of them has made it into the top five spots on the U.S. music charts. Some of her most popular singles include "Complicated", "Sk8er Boi", "Girlfriend", "What the Hell", "Hot", "Nobody's Home", and "I'm With You". Her very first album, Let It Go, was certified six times multi-platinum, and her following album, Under My Skin (2004), was certified three times platinum. This punk rock goddess knows how to make albums fly off of shelves—she writes terrific songs and can sing them with a passion and power that no one else can. Don't miss out on seeing Avril live in concert and buy your tickets to one of her upcoming shows on StubHub!
Trivia
Avril Lavigne is married to Nickelback's front man, Chad Kroeger. The couple got engaged just one month after they started dating, and got married in the South of France on July 1st, 2013.
The Experience
The combination of Avril's strong, emotional vocals and her catchy smash hit singles makes her one of the most highly anticipated touring performers of the entire year! And now that she is pairing up with one of the most popular boy bands of all time, the Backstreet Boys, this concert is definitely going to be one of the highlights of your entire year! So make sure that you are in the audience when Avril Lavigne steps on stage and buy your tickets from StubHub right away! These tickets will sell out quickly, though, so buy them soon!
Back to Top
Epic events and incredible deals straight to your inbox.