There aren't any Events on the horizon right now.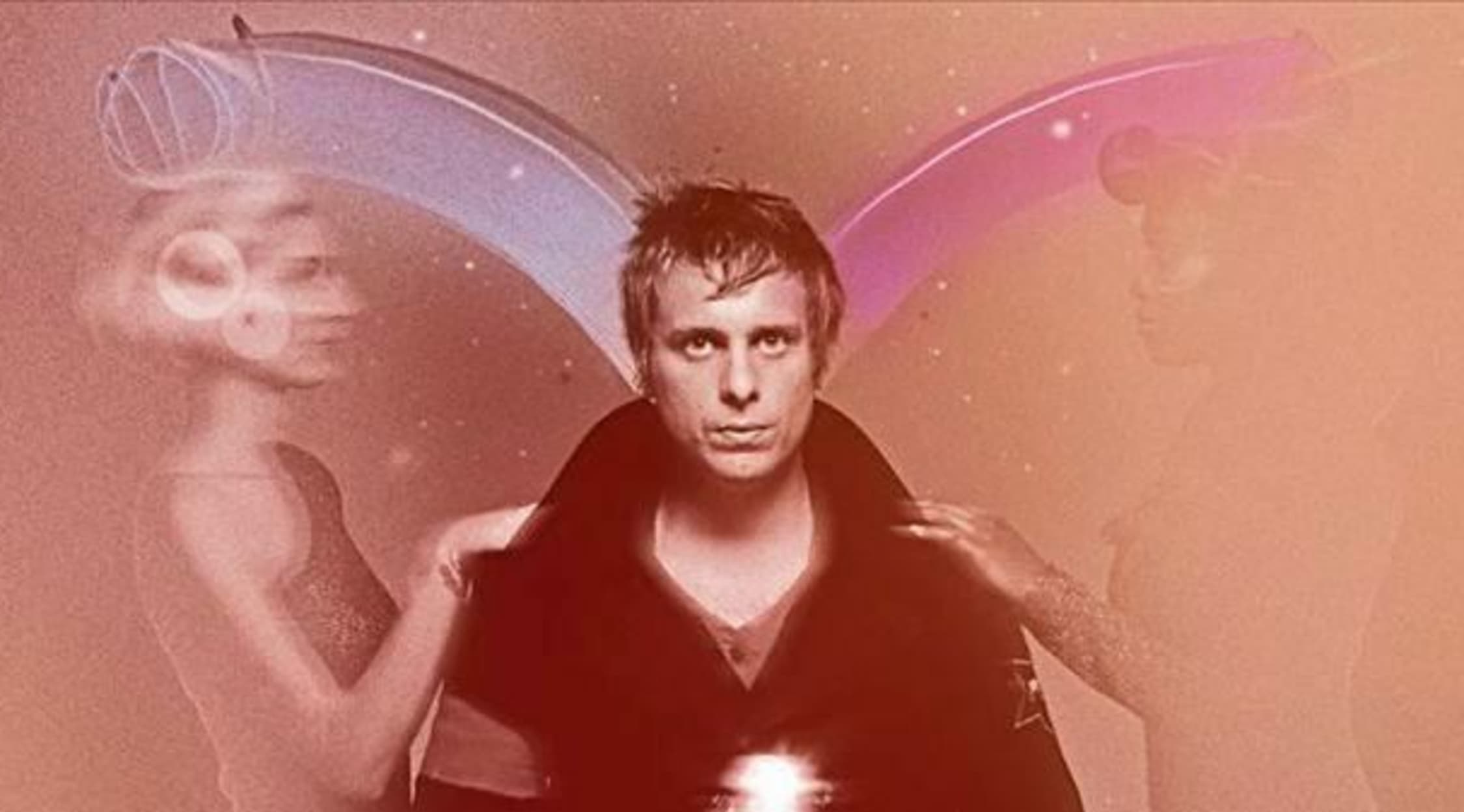 Rovi
AWOLNATION Tickets
AWOLNATION Tickets
Through the release of the group's first studio album, Megalithic Symphony, in 2011, AWOLNATION rose to become one of the most popular indie bands in the United States. The debut album featured one of the tracks that became an instant hit, "Sail." The song reached No. 17 on the Billboard Hot 100, while the album reached No. 16. "Not Your Fault" is another popular single from the album that took the No. 3 spot on the US alternative rock charts.
Under the Influence of Giants
Founded by Aaron Bruno in Los Angeles, AWOLNATION gained its roots after Aaron was invited to Red Bull Records after the studio asked him to record some songs in 2009. He ultimately signed on with the label to produce more songs with the label. The band's influence is derived from Home Town Hero and Under the Influence of Giants. Aaron Bruno actually played with other bands before he formed his own band. After the release of Megalithic Symphony, the band released its second album, Run, which featured multiple singles, including "Windows," "Hollow Moon (Bad Wolf)" and "I Am." Many of the band's songs have been featured in movies, TV shows and video games such as Counter-Strike: Global Offensive, Sons of Anarchy, The Vampire Diaries, The Good Wife, House, Iron Man 3 and Injustice: Gods Among Us. The group went on to become the opening headliners for a world tour dubbed The Bandito Tour.
Where can I buy AWOLNATION tickets?
You can buy AWOLNATION tickets at StubHub, the largest online ticketing marketplace. You'll be able to purchase your tickets safely and securely.
What is AWOLNATION's musical style like?
The band is heavily focused on different styles of rock, specifically alternative rock, electronic rock, dance-rock, pop rock and indie rock. The group also has electropop mixed into some of its tracks.
What other notable albums and tracks is AWOLNATION known for?
In addition to Megalithic Symphony and Run, AWOLNATION produced Here Come the Runts in 2018. Some of the tracks that were released in the past 10 years that topped the charts include "All I Need," "Kill Your Heroes," "Not Your Fault," "Some Kind of Joke," "Thiskidsnotalright" and "Seven Sticks of Dynamite."
Who were some of the members who changed in the band?
AWOLNATION had several members who rotated out of positions regularly. Jimmy Messer was the lead guitarist in the band, doing backup vocals from 2009 to 2010. He was replaced by Christopher Thorn from 2010 to 2012 and in 2016. Drew Stewart, aka Drublood, sang from 2012 to 2015. Billy Mohler did bass and backup vocals from 2009 to 2010 and was replaced by David Amezcua from 2010 to 2013, Devin Hoffman in 2013, Marc Walloch from 2014 to 2017 and Michael Goldman from 2017 to the present. Hayden Scott played drums from 2009 to 2013 and was replaced by Isaac Carpenter in 2014. Kenny Carkeet played the keyboards for the band from 2009 to 2016 and was replaced by Daniel Saslow.
Where did the name AWOLNATION come from?
The lead singer, Aaron Bruno, is nicknamed AWOL for his tendency to leave without telling or saying farewell to anyone. In military parlance, it means "absent without leave." Before he founded the band, he was also a member of Ice Monkeys with fellow AWOLNATION member Drew Stewart while they were still in high school. The two later formed Insurgence prior to AWOLNATION's founding.
What other artists are similar to AWOLNATION?
If you like AWOLNATION's music, you may also enjoy Dream Theater, Huey Lewis and the News and Nightwish.
Will AWOLNATION be performing in my city?
AWOLNATION will be performing at the Arizona State Fair in Phoenix. Get your tickets at StubHub.
Back to Top
Epic events and incredible deals straight to your inbox.