There aren't any Events on the horizon right now.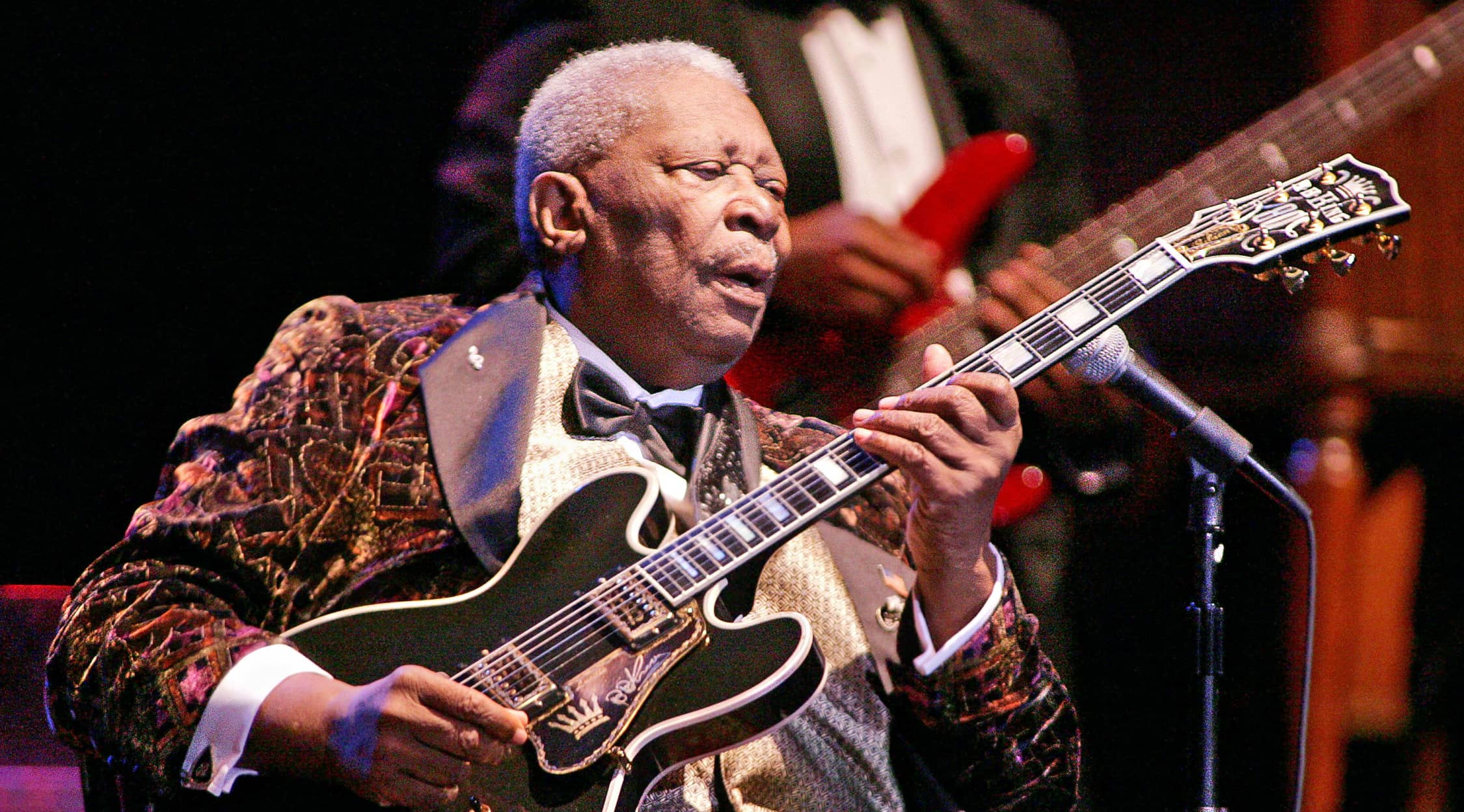 Alamy
B.B. King Tickets
B.B. King 2014 Tour Schedule
The King of Blues is back in action, with over a dozen highly anticipated shows lined up for this summer. B.B. King is a blues legend, and with over 60 years of holding that title, he still remains one of the most enthusiastic and talented performers in the world. The passion with which he performs is mesmerizing, and no matter where he performs, crowds everywhere are stricken with his unparalleled talent and his infectious enthusiasm for the blues and R&B. Even after over six decades of an extraordinarily successful and legendary career, the King of Blues isn't looking to retire anytime soon. The passion for performing courses through his veins, and fortunately for his millions of fans around the world, retiring from the stage is not an option for B.B. King.
There are few artists as legendary as B.B. King that are still performing in concert, so it should come as no surprise that the tickets to his upcoming shows are in extraordinarily high demand. This musical icon has a handful of shows lined up for July and August, and tickets are bound to sell out quickly due to his status as a legend in the music world. B.B. King is gearing up for an incredible summer, with show in cities like Anaheim, Temecula, Montreal, Hampton, Washington DC, Denver, Aspen, San Francisco, San Diego, Tucson, and more!
Make this summer a summer to remember and grab your B.B. King tickets on StubHub right away! You have the chance to hear the legend himself sing hit songs like "That's Why I Sing the Blues" and "Let the Good Times Roll" live in person, so don't miss out on this opportunity and head to StubHub now! Thanks to StubHub, your tickets to see B.B. King are just a few simple clicks away.
B.B. King Background
B.B. King, born Riley B. King, spent his childhood in Mississippi, where he sang in the gospel choir at his church and started learning how to play the guitar at the young age of 12. Throughout his childhood, King was always performing and playing his tunes to whoever would listen, and he knew from the get-go that he needed to pursue his dreams of becoming a professional musician no matter what it took. He moved to West Memphis, Arkansas in 1948, where he became a regular performer on Sonny Boy Williamson's radio program, which helped him garner an enthusiastic local fan base. He soon became an in-demand performer on several different radio shows, including on the Memphis radio station WDIA. He became such a popular draw on the radio that he became a disc jockey and singer at the WDIA, earning the nickname Beale Street Blues Boy. He later shortened this name to Blues Boy, and later to B.B, eventually deciding on his stage name, B.B. King.
By 1949, King had gained such outstanding recognition as a radio personality and performer that he decided it was time to take the next step in his career, so he signed with RPM Records and started recording his own songs. He became one of the biggest blues performers in the entire world, and kept cranking out phenomenal tunes and touring heavily to promote himself as an artist. In 1956, King broke records for his heavy year of touring, performing at an incredible 342 shows in just one year! During the Fifties, King released countless hit tunes, such as "3 O'Clock Blues", "You Know I Love You", "Every Day I Have the Blues", "Sweet Little Angel", and many more. With so many hit songs in the 1950s, King started to earn the reputation as one of the biggest sensations in not just blues, but in music in general.
There's no doubt about the fact that B.B. King has created a phenomenal legacy. He has been inducted into the Rock and Roll Hall of Fame, has been awarded 15 Grammy Awards, has been inducted into the Blues Hall of Fame, and has been widely regarded as one of the best guitarists of all time. This legendary blues musician has had one of the most illustrious careers out of any musician to ever step out on a stage, and now you have the unique opportunity to see him perform live. Don't miss out on seeing the King of Blues perform live in concert and grab your tickets on StubHub today!
Greatest Hits
Few artists have had as prolific and successful of careers as B.B King has had. This blues icon has released an incredible 43 studio albums and 138 singles over the course of his career. Some of his most popular singles include "3 O'Clock Blues", "You Know I Love You", "You Upset Me Baby", "Sweet Sixteen", "The Thrill Is Gone", "Let the Good Times Roll", "To Know You is To Love You", and countless more. This legend has been cranking out hit blues tunes for decades, and now he is getting ready to bring all of his greatest hits to stage at a venue near you! You definitely don't want to miss out on seeing such an iconic artist perform when he steps out on stage, so secure your tickets to one of B.B. King's highly anticipated upcoming shows by heading to StubHub right away!
Trivia
B.B. King once ran into a burning building to save his favorite guitar, which he then named Lucille. The building had been set aflame after two men got in a fight over a girl named Lucille and had knocked over a kerosene can.
The Experience
Seeing a musical legend like B.B. King perform live is an opportunity that doesn't come around very often, so you should definitely take advantage of this incredible treat while it's still available! Tickets to a B.B. King concert definitely won't last long, so if you want to see the King of Blues put on yet another phenomenal performance, make sure to grab your tickets before they are all sold out. Fortunately, StubHub has your tickets to see B.B. King at one of his upcoming shows, so secure your tickets before they all sell out by heading to StubHub right away!
Back to Top