There aren't any Events on the horizon right now.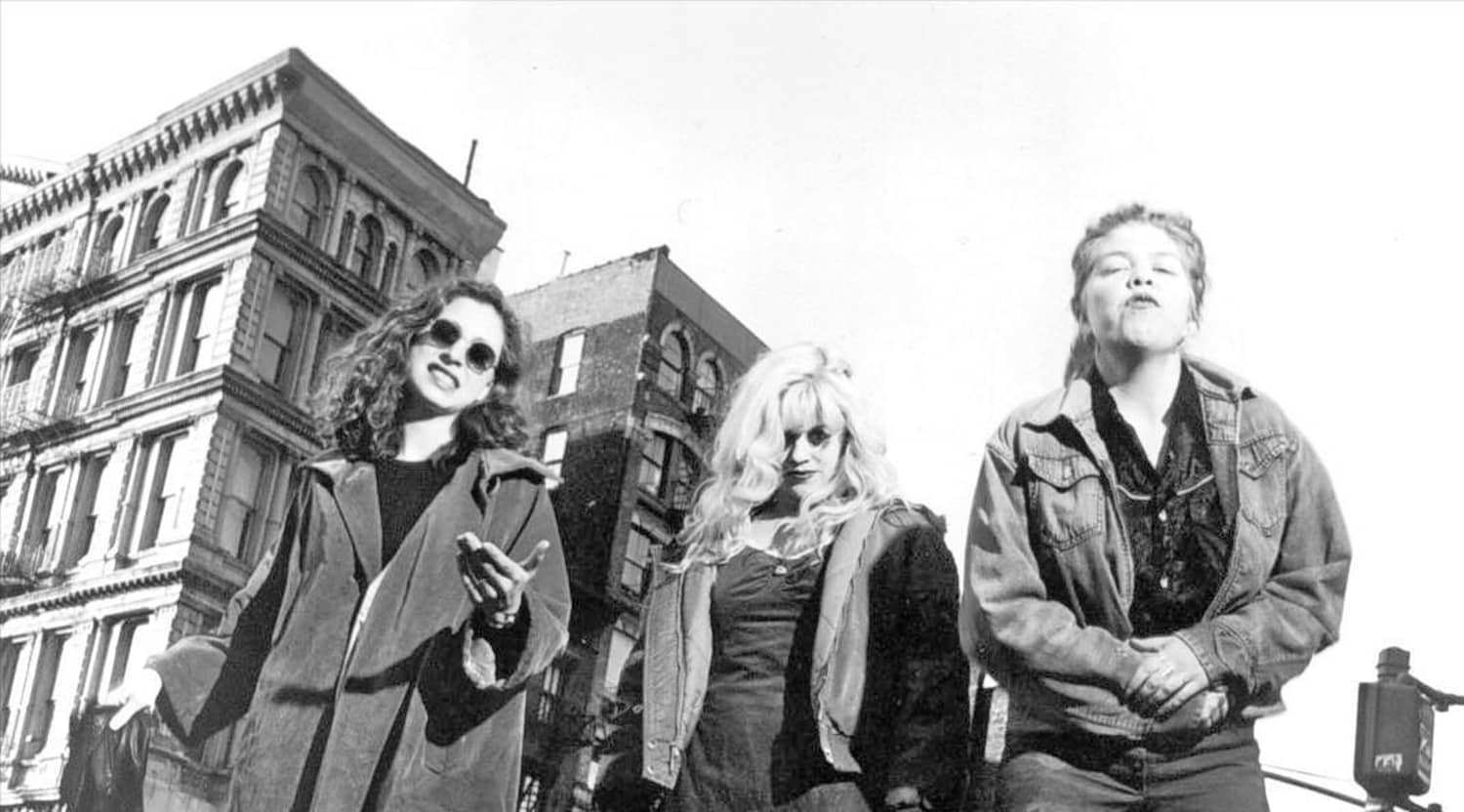 Rovi
Babes In Toyland Tickets
Babes in Toyland – The 2015 Tour
Whether they are playing at Underground Arts in Philadelphia, Black Cat in Washington, Exit In in Nashville, or any of the other iconic venues booked for their latest reunion tour, Babes in Toyland never fail to bring a huge and hard hitting show that you will remember for the rest of your life. Don't miss out on these punk rock pioneers. Get your tickets today!
About Babes in Toyland
Babes in Toyland were formed in 1987, after Kat Bjelland (frontwoman) met Lori Barbero (drummer) at a friend's barbecue. Hailing from Woodburn, Oregon and formerly residing in San Francisco, Bjelland had relocated to Minneapolis to start a band. Over the course of a few months, Bjelland convinced Barbero to sign on, and Babes in Toyland was born that winter. In its early 1987 configuration, in addition to Barbero and Bjelland, the lineup included bassist Chris Holetz and vocalist Cindy Russell. Michelle Leon later took over on bass.
Babes in Toyland achieved their first notoriety thanks to Bjelland's "babydoll" look, which was a dramatic juxtaposition to her aggressive lyrics and the raw power of her voice. In 1988, after a number of live shows, the band issued their debut single, "Dust Cake Boy", in 1989 through the singles club of Sub Pop Records. As the single gained underground traction, Babes in Toyland went into the studio that same year to record their album debut. Spanking Machine, initially called Swamp Pussy, was produced by grunge icon Jack Endino in Reciprocal Recording in Seattle. It arrived in April of 1990 through Twin/Tone Records.
Other musicians interested in underground music – most notably Sonic Youth – liked the album, so much so that Thurston Moore invited Babes in Toyland the play in Sonic Youth's European tour in 1990 to promote their latest record, Goo. Babes in Toyland also performed with Sonic Youth at the Reading Festival in 1991, which was documented in the film 1991: The Year Punk Broke by Dave Markey.
After a 1991 tour, Babes in Toyland re-entered the studio to lay down their first major-label record. Bassist Leon left the band early in 1992, shortly after her boyfriend, Joe Cole, passed away. Maureen Herman signed on to replace her. With the new lineup, the band recorded Fontanelle in Cannon Falls, Minnesota, which arrived in 1992. It sold about 200,000 discs in the United States alone. The video for the lead single, "Bruise Violet", was shot in the loft of visual artist Cindy Sherman in SoHo, who also appeared in the video as the doppelganger of Bjelland. Sherman's photography appears on the covers of Painkillers and Fontanelle, and this artwork was recreated on the Babes' stage banners with Sherman's permission. The band issued the EP Painkillers in June of 1993, which included a re-recording of the classic song "He's My Thing" and outtakes from its predecessor, Fontanelle. In May of 1995, Babes in Toyland issued their last album, Nemesisters. Although it received mixed reviews, the band maintained the album was spontaneous, experimental, and diverse, and that the processes of writing and recording had been very different from their earlier work as they had been working under pressure.
The Babes lost their deal with their label when Herman left in 1996 due to hip problems. Dana Cochrane, erstwhile member of the band Mickey Finn, played bass with the group for live shows in 1996 and 1997. Original bassist Leon returned for a brief period in 1997, while the bad were continually breaking up, reforming, and planning to release a fourth studio album. In 2000, Barbero and Bjelland played with new bassist Jessie Farmer.
The year before, however, Bjelland had started a new group, Katastrophy Wife, which appeared to replace Babes in Toyland as her primary musical effort. Babes in Toyland played a reunion concert dubbed "The Last Tour" in November of 2001, which was documented for the live set Minneapolism, and this would be the band's last show as well as their last official activity. Bjelland performed a string of shows in 2002 in Europe under the Babes in Toyland name with a new bassist and drummer from the British group Angelica, but she stopped using the title after Herman and Barbero raised legal complaints.
In an interview on Lancer Radio at Pasadena College in July of 2014, Bjelland and Herman confirmed that they were reuniting to play shows and write new material.
Previous Hits
Babes in Toyland's 1991 album To Mother topped the indie charts in the United Kingdom. Their 1992 album Fontanelle would be a Top 40 hit, and 1993's Painkillers peaked at number 53. Babes in Toyland landed two hit singles in the United States in 1995: "We Are Family" and "Sweet '69".
Trivia
It has widely been believed that, after Chris Holetz and Cindy Russell left, Babes in Toyland briefly recruited former Pagan Babies member and friend of Bjelland, Courtney Love, to play bass. Love has frequently lied to the press about her involvement in Babes in Toyland. Love, who later formed the successful band Hole, stayed in Minneapolis as Barbero's roommate only a few weeks before leaving the city, but not before she had stolen money from the band. In an interview, Bjelland once stated that Love practiced with her band only once, and it was not a constructive experience. Contrary to popular belief, Love hung around in the band's practice space until being asked to leave. Friends and members of Babes in Toyland have repeatedly confirmed Love was never in the group.
The Babes in Toyland Concert Experience
Hold onto your hat and onto your friend because you are about to be blown away by the fresh reunified energy of Babes in Toyland. With a series of hit underground albums and a raw energy that so few possess, Babes in Toyland will deliver their classic catalog with as much power and aggression as ever. A Babes in Toyland concert experience is something powerful, raucous, and unforgettable. Prepare to be knocked on your butt by Kat Bjelland's relentless vocals and Maureen Herman's wicked basslines. Don't miss out on your chance to see Babes in Toyland live once again – start planning your Babes in Toyland concert experience today!
Back to Top
Epic events and incredible deals straight to your inbox.