There aren't any Events on the horizon right now.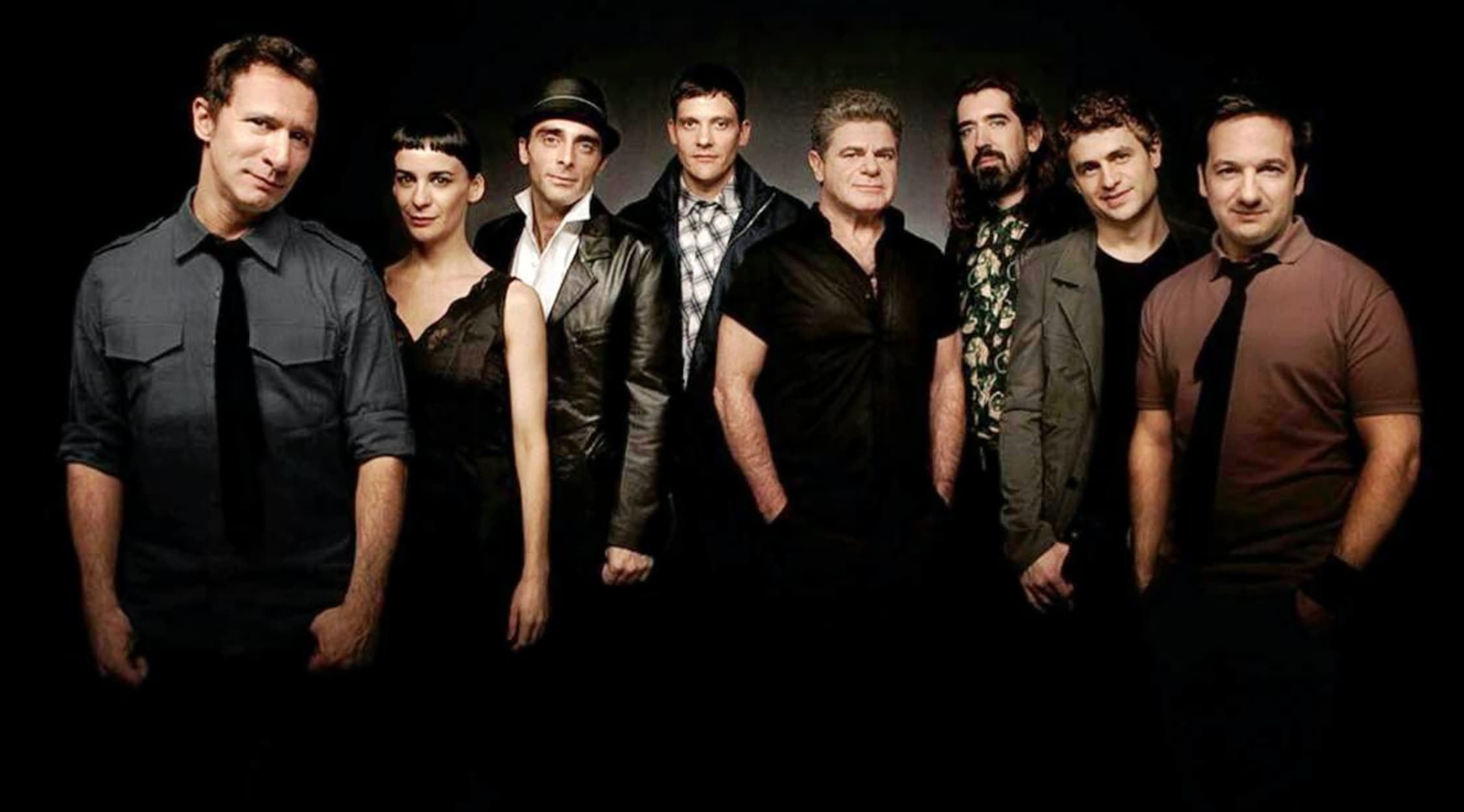 Rovi
Bajofondo Tickets
Bajofondo – The 2015 Tour
The jazziest thing to hit Argentinian music is back and better than ever, bringing their long and impressive catalog of Argentinian acid jazz hits to a stage in your part of the world, including Washington, DC and Chicago, IL. Because of their extremely limited touring schedule this summer, you have no excuse not to do your very best to see these pioneering jazz artists when you have the chance. If you really and truly cannot make it out to see this spry, scintillating Argentinian outfit this time around, however, have no fear. The one and only Bajofondo will no doubt be scheduling new tour stops in the very near future, and when they do, StubHub will have all of the most up to date concert ticket and venue information possible. Don't miss out – keep checking back for all of the latest tour information and tickets right here on StubHub, your first and best online platform for ticket sales!
The boisterous Bajofondo's first tour stop this summer will be at the 930 Club in Washington, DC. After blowing the roof off of the house in the nation's capital, Bajofondo will head on over to Chicago for a highly anticipated show at the iconic Concord Music Hall. Bajofondo always puts on a show that you most definitely do not want to pass up. Don't let your chance to witness one of the most exciting South America jazz ensembles live and in the flesh – get your tickets today!
About Bajofondo
Bajofondo, which was formerly called the Bajofondo Tango Club, is a Uruguayan-Argentine tango fusion group helmed by the famed producer and Grammy winner, Gustavo Santaolalla. For the most part, the ensemble mixes electronic music with acoustic tango, the result of which is a thoroughly contemporary and stylish representation of the music scene in the Rio de la Plata in the 21st century. Santaolalla leads the group on vocals, percussion, and guitar, and his production credits list such legendary Latin performers as Julieta Venegas, Café Tacuba, and Juanes. Bajofondo also includes a number of other top notch musicians: vocalist and VJ Verónica Loza; drummer Adrián Sosa; upright and electric bassist Gabriel Casacuberta; bandoneon player Martin Ferrés; violin player Javier Casalla; pianist, keyboard player, and scratcher Luciano Supervielle; and programmer, beat maker, sampler, and guitarist Juan Campdónico. The collective issued their first full-length album with Bajofondo Tango Club in 2002 on Surco Records, the Universal Music boutique imprint owned by Santaolalla. Their following albums include 2004's Bajofondo Tango Club Presenta: Supervielle, 2006's Remixed, and 2007's Mar Dulce, the last of which features an all-star musical guest list that includes such luminaries as Mala Rodríguez, Nelly Furtado, Elvis Costello, Gustavo Cerati, Bersuit Vergarabat's Juan Subirá and, on the deluxe edition from 2008, Julieta Venegas. As well as these albums, Bajofondo has also issued 12" EPs designed for the club. They also tour around the world.
Previous Hits
Bajofondo is a collection of esteemed producers and musicians whose statement of purpose is to blend electronic music and tango and, in so doing, showcase the gorgeous music of Uruguay and Argentina for a global audience of fans. An eight-piece with an additional six-piece section of strings, the collective includes a diversity of talent, from a bandoneon player to a member whose main job is to VJ. Obviously, this group is rather dissimilar to what an audience could find on any major mainstream label. Blending the contemporary and the traditional is a mission that easily finds crossover success – it basically doubles your fan base while frequently drawing in those listeners who appreciate the concept a lot more than the actual sound of traditional music – but this is by no means an easy task to take on. In effect, this group has to develop their material with the use of programmed beats and sampling without giving up the expression ad vibrancy of their acoustic music. Of course, the risk is that music fans may or may not be willing to put up with one style while enjoying the other. Their first proven success in this regard was 2003's Bajofondotangoclub, which rose to number thirteen on the Top World Music Albums chart and contained the Top 40 Dance Music/Club Play single, "Los Tangueros".
Bajofondo's next notable success would be Mar Dulce from November of 2007, which would climb to number twelve on the Top Electronic Albums chart. This release simply must be seen as a success, not in the least for its nearly seamless combination of every piece's production, performance, and songwriting that gives an overall organic effect. The programming from Juan Campodónico is not quite as groovy as it would have to be to truly grab the hardcore fans of electronic music, but he is unquestionably talented. He certainly succeeds much more than the majority of artists who experiment in this musical form. In the meantime, Luciano Supervielle seems to emerge as the collective's resident phenomenon, managing both the lively piano work and the turntables (though you will not hear a lot of scratching on this album). In addition, the ensemble would apparently inspire enough confidence in the industry to attract featured stars such as Nelly Furtado and Elvis Costello, as well as milonga/tango or Latin pop celebrities such as Lágrima Ríos and Gustavo Cerati and, on a bonus song available on the deluxe edition, Julieta Venegas.
Trivia
The name "Bajofondo" references a river, the Rio de la Plata, that separates Uruguay and Argentina politically but that unifies the area regionally.
The Bajofondo Concert Experience
Grab your best party buds and get yourselves all pumped up for a high energy and hugely entertaining live show from the one and only Bajofondo! With more than ten years of experience performing, composing, and recording together, the South America supergroup will blow you away with their jazzy, psychedelic, and even nostalgic take on traditional Argentinian music. Whether they are playing their most recent and inventive songs or whipping the crowd into a frenzy with their biggest hit, "Los Tangueros", the lush and lively Bajofondo will give you an Argentinian acid jazz performance that you simply cannot afford to pass up. Be a part of something on the edge – start planning your Bajofondo concert experience today!
Back to Top