There aren't any Events on the horizon right now.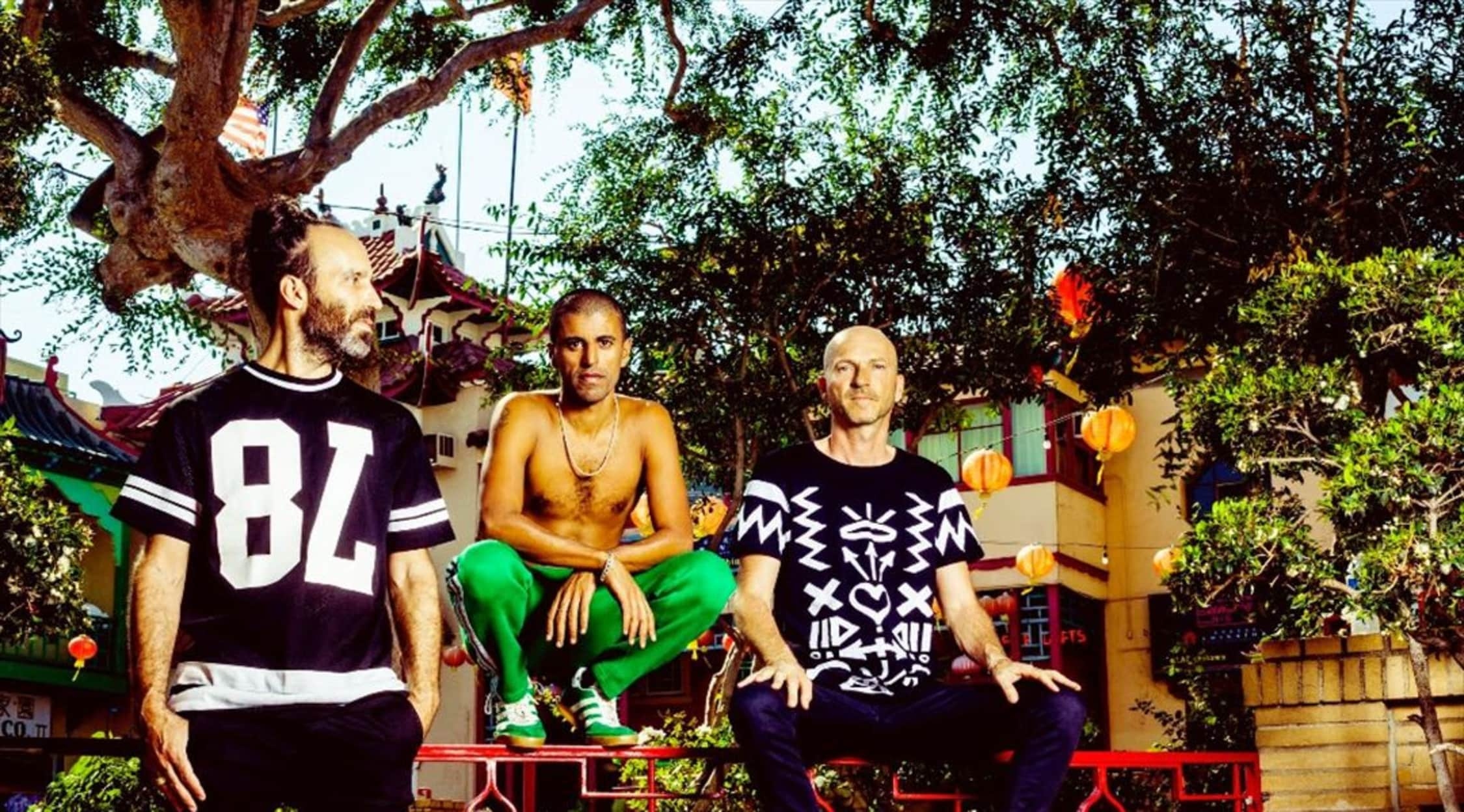 Rovi
Balkan Beat Box Tickets
Balkan Beat Box Tickets
Come and experience the exotic sounds of Balkan Beat Box! Working with a wide range of musicians this group has been wowing audiences for a decade. The group pulls from their cultural backgrounds to create a style of music that cannot be defined by any one genre. Their unique sound incorporates music from the Balkan and Middle Eastern traditions as well as Gypsy punk and electronica. Don't miss your chance to hear this unique group live! Buy your concert tickets from StubHub, and be there for every exciting moment!
Balkan Beat Box
Balkan Beat Box was co-founded by Ori Kaplan and Tamir Muskrat in Brooklyn, New Yrok in the early 2000s. Both Kaplan and Muskrat had grown up playing music—one was a klezmer clarinet player and one drummed in a punk rock band. But as the two tried to merge their unique styles together, they realized that their sound didn't fit into one specific genre. So, they decided to create their own. They fused traditional Balkan and Middle Eastern music with hip hop and dancehall rhythms to create a modern version of the music they grew up listening to. They hoped that their music would help to unite music lovers across the globe, fostering peace between nations. They released their first album in 2007 and followed it up with an album called Nu Med that earned critical acclaim. Their second album included their traditional Baltic style with Arabic and Spanish influences. Since then, the band has become increasingly more popular worldwide. Don't miss your chance to hear them perform their signature songs live! Buy your Balkan Beat Box tickets from StubHub today, and find out why fans can't get enough!
Dance and Electronic Music Tickets
Are you ready for a night of music you won't soon forget? Come and hit the dance floor while you're favorite DJ or electronic musician performs their greatest hits and newest tracks live, on stage! When you buy your dance and electronica music tickets from StubHub, you will get the chance to experience all of this and much more! StubHub always has the best tickets for the hottest bands in the country, and you won't want to miss a moment! Buy your tickets from StubHub today!
Balkan Beat Box Tour Dates
Balkan Beat Box has taken the music world by storm, and they're coming to concert venue near you! Come and hit the dance floor while this talented group drops some serious beats! You'll get the chance to hear all of their hit dancehall tunes like "Bulgarian Chicks" and "Part of the Glory." Big-name artists like Jason Derulo and 2 Chainz have sampled their work, and they continue to earn the admiration of their peers and fans all over the world! Don't miss out! Check StubHub for all of the latest tour dates and information about Balkan Beat Box, and snag some tickets to an upcoming show!
Balkan Beat Box Concert Tour
Get ready to hear some of the most inspiring music of the day! When you come out to a live performance of Balkan Beat Box, you will find yourself up on your feet, moving to the beat! There's never a dull moment when this talented musical group performs live! They combine their talents and musical styles to create something completely new and fresh! Buy your dance and electronic music tickets from StubHub, and witness their rise to glory!
Back to Top