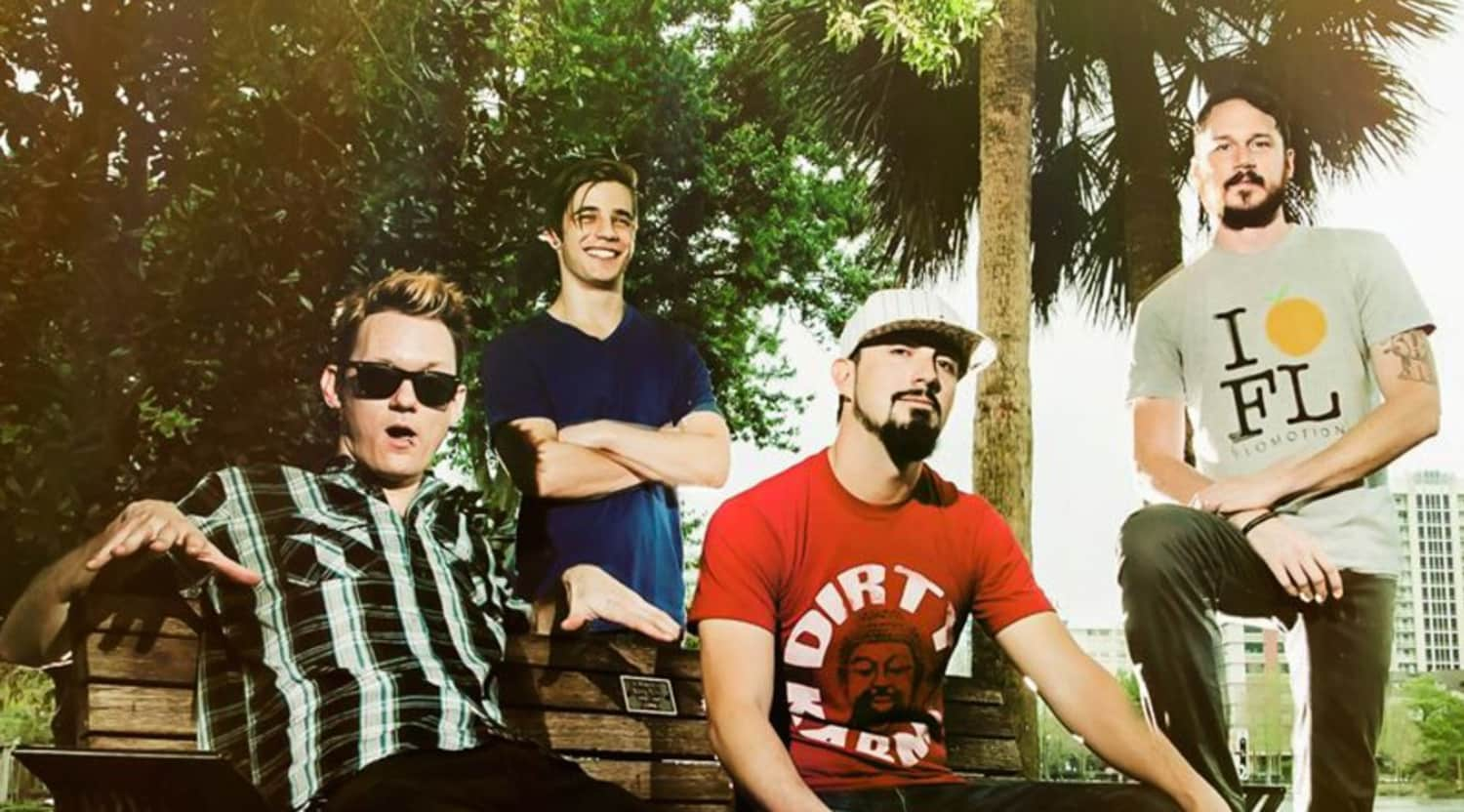 Rovi
Ballyhoo Tickets
Ballyhoo Concert Schedule
Ballyhoo is one of the most unique bands around. The Maryland-based quartet have been attracting a lot of attention from fans who are drawn to their blend of rock, reggae and pop punk. The band has been making music for nearly 10 years and have developed a devoted following of fans around the world. Ballyhoo have played some of the biggest music shows in the country, including Warped Tour and have consistently impressed fans with their live shows. Fans around the country will have the chance to see Ballyhoo live during their upcoming 2015 tour.
Their tour will kick off on April 17 in Fort Myers, Florida. After that show, the band will play a handful of shows and music festivals around the United States. During their tour, they'll play shows in several major US cities, such as, Orlando, Florida, San Bernadino, California and Corpus Christi, Texas. There is a lot of excitement surrounding their upcoming tour and tickets are in high demand. If you want to be in the crowd when Ballyhoo takes the stage in your city, get your tickets now on StubHub before they're all sold out.
Ballyhoo Background
Ballyhoo first formed in 1995 in Aberdeen, Maryland. They began playing local shows and attracted a growing fan base. Eventually, the group released a self-produced album and began to attract attention from critics and others in the music industry. The band formed a friendship with reggae rock band, 311 early in their career. The group's second record was produced by 311's Scotch Ralston and features some mixing work by 311 drummer, Chad Sexton. Eventually Ballyhoo would sign with LAW Records and began to get their songs played on the radio, leading to the band developing a wider fan base.
The group has had several of their songs featured in surf and skateboarding films and took part in a Sublime tributealbum,covering "40 oz. to Freedom." Over the course of their career, Ballyhoo has established themselves as one of the best reggae-rock bands around. They are often associated with 311 and Sublime with Rome as the top reggae rock bands around. Recently, Ballyhoo made MTV's list of Top 100 bands to watch. Tickets for their upcoming tour are selling fastand fans are clamoring to make sure they'll get to see Ballyhoo in 2015. If you want to be in the crowd, be sure to get your tickets for their show on StubHub now.
Greatest Hits
Ballyhoo's self-released debut is titledDo It For The Money,and featured several songs which have become fan favorites like, "Cali Girl" and "Cerveza". The band's next album, which was produced by Scotch Ralston, is titledCheers.The album was released in 2009. Following the release of that album, Ballyhoo began to attract more attention from critics and fans. The following year, the band released the single "Front Porch", which gained popularity among fans and received some radio airplay. In 2011 the group signed their first major record deal with LAW Records and would release their major debut in 2011.
Daydreams was Ballyhoo's major label debut. The album featured two singles which gained a lot of exposure on the radio. "Last Night" was played often on stations in several major US cities. The second single from the album "Walk Away" built off the band's growing popularity and was heavily played on several major radio stations. Following the release ofDaydreams, Ballyhoo started their own record label and released their next album,Pineapple Grenadein 2013. The album featured a song produced by Rome Ramirez of Sublime with Rome.
Trivia
The band tours heavily around the country. In 2012, they spent more than one third of the year on the road.
The Experience
Since the band first took the stage playing small local shows in Aberdeen, Maryland, Ballyhoo has been praised for their great live shows. The band possess a great stage presence and a collection of fun personalities that provide a fun atmosphere for a concert. They have played some of the biggest music festivals around the country and are always a fan favorite at shows. If you're a fan of Ballyhoo or of reggae rock, you won't want to miss Ballyhoo this year.
Whenever Ballyhoo is set to take the stage, there is always a lot of excitement surrounding their shows. If you've never seen them live this is the perfect opportunity to get out and see what all the hype is about. Ballyhoo has perfected their live shows and fans are sure to leave happy. If you want to be there in the crowd when Ballyhoo comes to your city, don't wait and get your tickets now before they're all sold out. Tickets are selling fast and are expected to sell out, so buy your tickets now on StubHub while they're still available.
Back to Top
Epic events and incredible deals straight to your inbox.