We didn't find any Events nearby, but here's what's happening in other cities.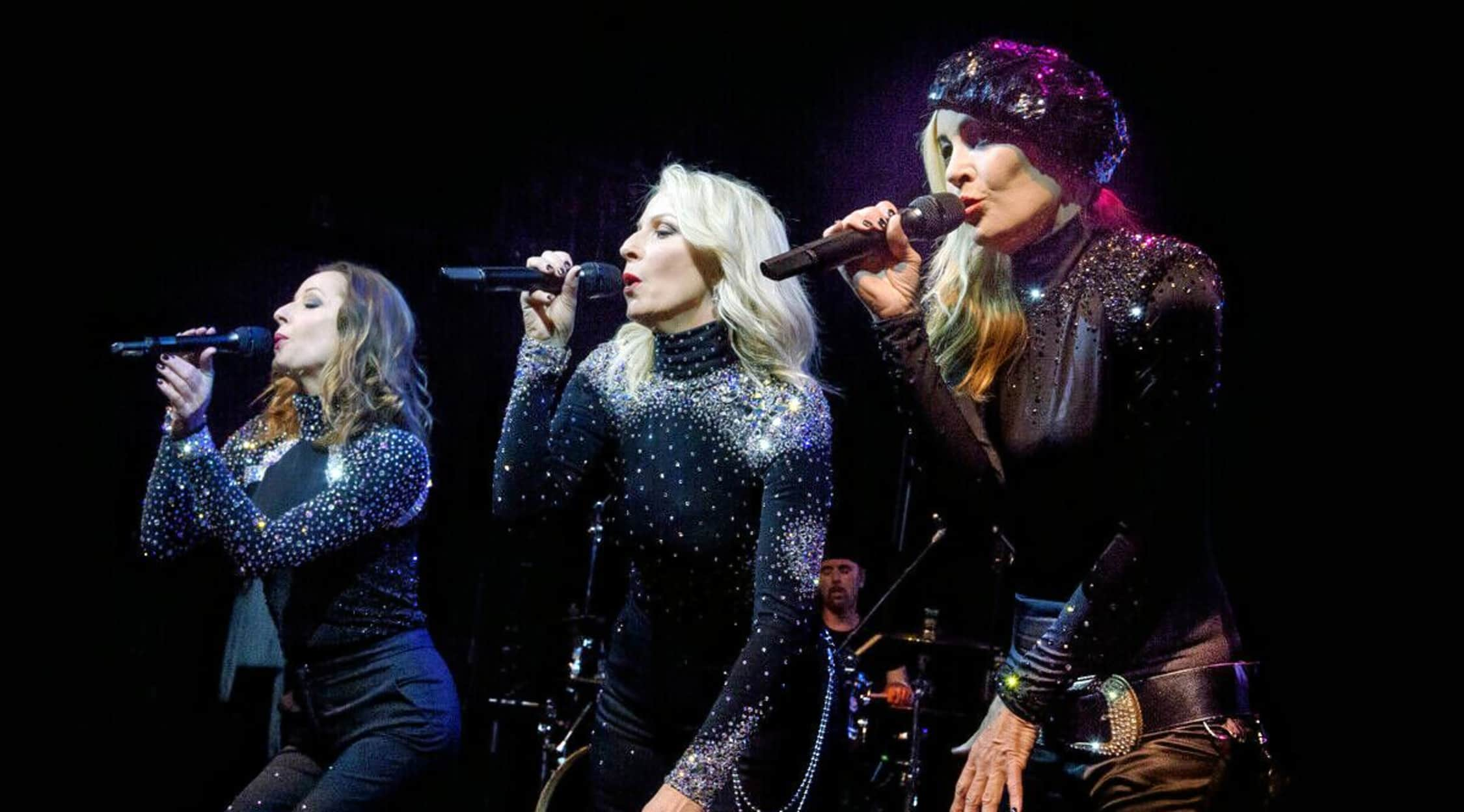 Zuma
Bananarama Tickets
Bananarama Tickets
Bananarama is a dance and pop group that got its start in London. At times one of the most popular girl groups of the 1980s, its infectious dance-oriented music has earned it a following in the UK with a long series of top 50 hits. In its original formulation, the group consisted of three singers though its size has fluctuated over time. Bananarama has embarked on a live worldwide tour almost every year since 1995 to entertain and enthrall its fans. The name of the group is a knowing play on the song "Pyjamarama" by Roxy Music.
Second British Invasion
Bananarama formed in 1981 from the collaboration of childhood friends Sara Dallin and Keren Woodward. Siobhan Fahey, who was working for the BBC at the time, joined the group later that year. Bananarama's first demo recording, a cover of the Swahili language song "Aie a Mwana," became an underground hit and earned it a contract with London Records. The band's debut album, Deep Sky Diving, came out on March 7, 1983 and reached No. 8 on the UK chart. The album carried two top five singles: "Really Saying Something" and "Shy Boy." At the same time, Bananarama's collaboration with the ska band Fun Boy Three produced the hit song "It Ain't What You Do (It's the Way You Do It)." The band released a self-titled sophomore album in 1984 to critical and commercial acclaim. The album's hit single "Cruel Summer," which was featured in the film Karate Kid, reached No. 8 in the UK and No. 9 in the US. Two years later, Bananarama released the single for which it is best known. The cover of the song "Venus" from the album True Confessions topped the charts in multiple countries, including the US, Australia and Japan. Bananarama continued to produce successful albums, including Wow! in 1987, Pop Life in 1991 and Please Yourself in 1993. Siobhan Fahey departed Bananarama in 1988 to form her own band called Shakespears Sister. Singer Jacquie O'Sullivan was brought in as a replacement but then departed in 1991. Bananarama would continue to record and tour as a duo throughout the 1990s and 2000s. Fahey briefly returned for a Bananarama reunion tour between 2017 and 2018 to perform all of the hits with the original lineup. After the end of the tour, the group released a new album in 2019 called In Stereo, which peaked at No. 29 in the UK.
Where can I purchase Bananarama tickets?
If you are interested in attending a live performance of Bananarama, then you can purchase tickets at StubHub, a worldwide vendor for music, sports and theater.
Is Bananarama touring in 2019?
Bananarama is currently planning to make limited appearances for the remainder of 2019. Some of its stops include the Venoge Festival in Penthalaz, Switzerland, Manchester Pride in Manchester, England, BBC Radio 2 Live in Hyde Park in London, the Akasaka Blitz in Tokyo, Japan, and the Summer Sonic festival in Tokyo and Osaka. In the first half of 2019, Bananarama toured heavily throughout the UK and Australia.
What is Bananarama's tour setlist like?
Bananarama plays a selection of its hit songs, including "Stuff Like That," "I Heard a Rumour," "Move in My Direction," "Movin' On," "I Want You Back," "Love Comes," "I Can't Help It," "Cruel Summer," "Robert De Niro's Waiting," "Looking for Someone," "Venus," "Love in the First Degree," "Look on the Floor (Hypnotic Tango)" and "Na Na Hey Hey (Kiss Him Goodbye)." The setlist is subject to change in between performances.
What can I expect from a Bananarama concert?
Fans can expect to enjoy the high-octane style for which Bananarama is known, from its iconic entrance to its infectious beats. Though Bananarama does most of its own singing, they are usually joined on stage by a full band.
How long is a Bananarama concert?
Bananarama's concerts typically last up to an hour.
Which artists are similar to Bananarama?
If you enjoy the music of Bananarama, then you might want to check out the Grammy-winning dance pop star Kylie Minogue.
Back to Top
Epic events and incredible deals straight to your inbox.