There aren't any Events on the horizon right now.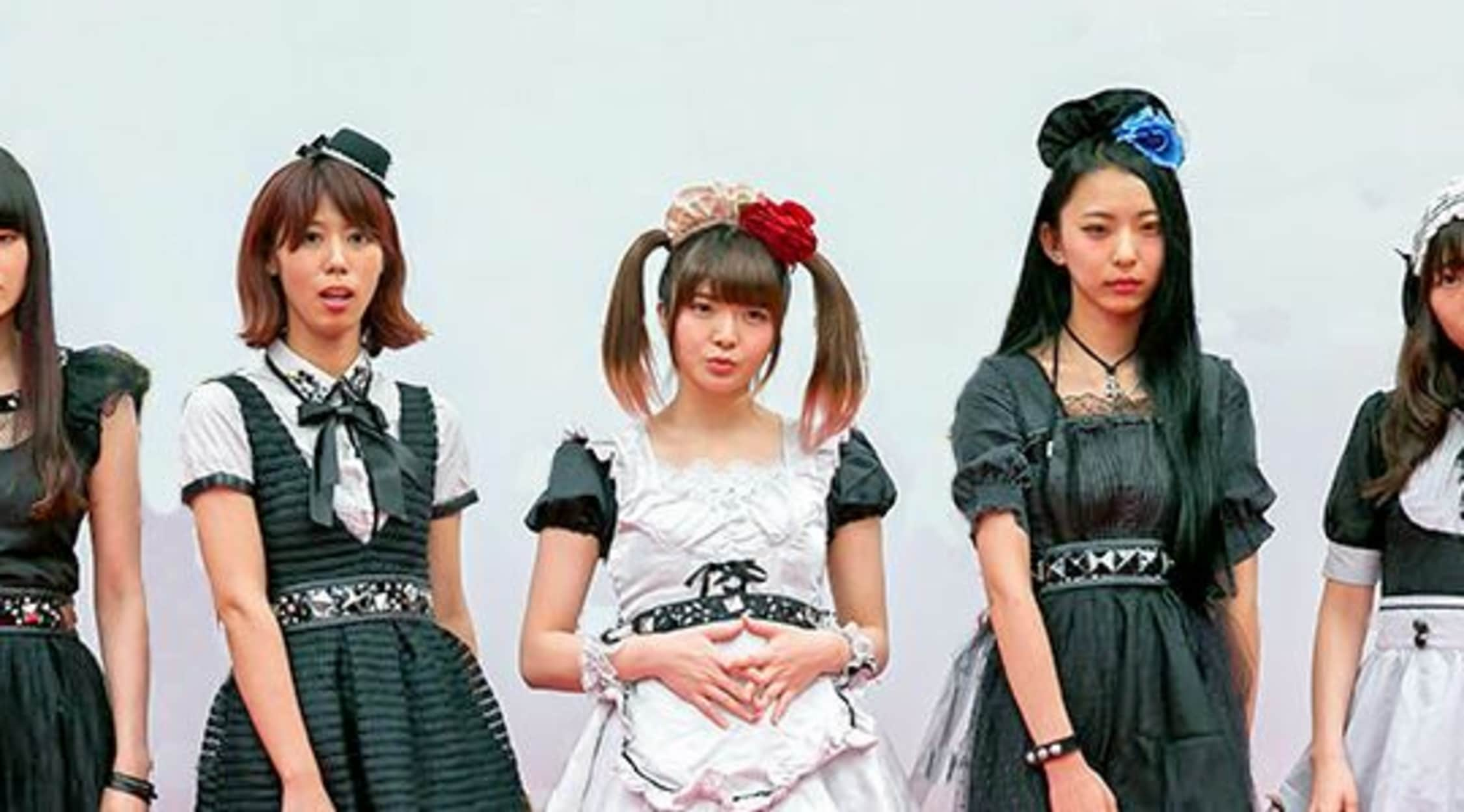 Alamy
Band Maid Tickets
With an all-female lineup, Band Maid is a Japanese hard rock band that got together in 2013. A five-piece, the name of the band is sometimes styled as BAND-MAID or Band-Maid. The group is famous for dressing in costumes and for their high-powered rock music. Their style has been variously compared with UK's hard rock outfit, Def Leppard, and the Californian rock scene of the 1990s. The group were signed to Gump Records, a subsidiary of Avex Group, for a time, but the members of the band opted to make the move to a major label, Crown Stones, in 2016.
Band Maid's formation
Band Maid was founded by Miku Kobato and Kanami Tono; both are vocalists and guitarists. At the time, Tono was already playing plenty of gigs as a solo performer. In July of 2013, Tono brought Akane Hirose, a drummer that she had previously worked with, into the project. It was Hirose who recruited the band's bassist, Misa, an old school friend of hers. The initial incarnation of the band operated as a quartet. However, Saiki Atsumi was soon added to the lineup as a vocalist.
Band Maid's career milestones
As a five-piece, Band Maid had their first sizeable concert when they played at the well-regarded P Festival in the late summer of 2013. From that time, the band continued to gather fans but still played most of their gigs in the Tokyo region of Japan. The group's debut release came soon afterwards. It was a mini album entitled Maid in Japan. This work was written by the band's members along with two other contributors, Masahiko Fukui and Kentaro Akutsu.
Further releases followed in 2016, which the band promoted with a string of live dates, many of them to sell-out crowds. In March of that year, the band travelled to the United States for the first time and played their version of costumed hard rock and metal at Sakura-Con, which was held in Seattle. In May of 2016, the band released Brand New Maid, another mini album, on their new label. This was distributed much more widely than their earlier releases. As a result, Band Maid was booked on a world tour, which took in countries such as Mexico and Hong Kong, as well as a number of European dates.
In 2017, Band Maid finally released a full-length album. This work was entitled Just Bring It and featured the popular single, "YOLO". The album was critically acclaimed. Many in the music press recognised the musicianship shown on the LP and praised the catchiness of many of the tracks' choruses. It got to number 16 in the Japanese album charts.
Similar to Band Maid
Check StubHub for gigs by Babes in Toyland or L'Arc En Ciel.
Back to Top
Epic events and incredible deals straight to your inbox.