There aren't any Events on the horizon right now.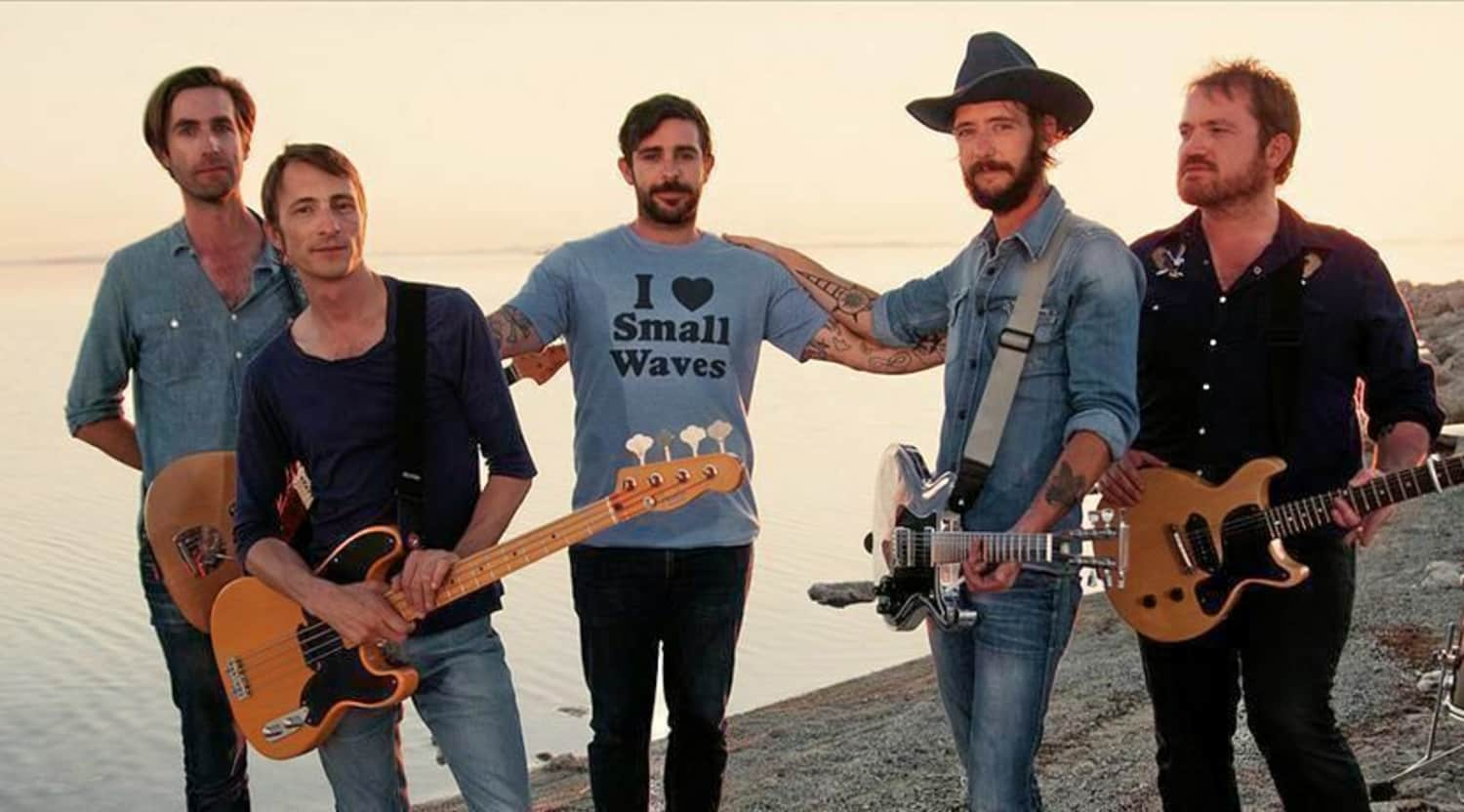 Rovi
Band of Horses Tickets
Band of Horses Tickets
Band of Horses is an indie rock group that formed in 2004 in the Seattle area. Although the band's lineup has undergone several revisions over the years, lead vocalist Ben Bridwell has remained a constant. Band of Horses has released five full-length albums and received one Grammy nomination for its work. You can see Band of Horses touring in support of recent releases.
Changing the Band
Band of Horses is the creation of Ben Bridwell, who christened the group originally just "Horses" after the breakup of his previous indie group. Former members Tim Meinig and Chris Early were also part of the original lineup. Band of Horses received some early attention after opening for singer-songwriter Iron & Wine at various shows in the local area. Record label Sub Pop helped Band of Horses promote its first EP in 2005. Although the original band recorded the first of the group's full-length albums together, creative and personality differences caused a split after its release. Bridwell managed to recruit other artists to the band before going on tour for the album. He managed to partner with artists from other indie bands such as Archers of Loaf and Modest Mouse. Despite relatively frequent lineup changes over the years, Band of Horses received a nomination for a Grammy thanks to its 2010 album release.
Where can I buy Band of Horses tickets?
Band of Horses concerts have been filling venues for over a decade, and the best place to get tickets is at StubHub. At StubHub, you have a convenient and easy-to-use layout that allows you to pick the dates and cities that work for you, and FanProtect backs every ticket you purchase with a personal guarantee.
Who plays in Band of Horses?
With all of the line-up changes to Band of Horses over the years, fans might be interested to know who they'll see live before they attend a concert. Lead singer Ben Bridwell has remained with Band of Horses since its inception and continues to tour with it. Creighton Barrett has been on the drums since 2006, and Ryan Monroe provides backing vocals along with some guitar and keyboard work. Matt Gentling plays bass guitar and provides more vocals, and Ian McDougall plays a standard guitar.
What is a Band of Horses concert like?
Band of Horses has received international recognition and played gigs all over the world. After gaining a large fanbase, the group was able to start filling larger venues in bigger, more prominent cities. In the past, fans of the band have been able to catch it in places like Sioux Falls, S.D., Amstelveen, Netherlands, London, England and Berlin, Germany.
What can I expect from a Band of Horses setlist?
Band of Horses has released five full-length albums, an EP and numerous singles. You may hear a variety of work across the band's entire timeline during a live performance. The group's list of albums includes Everything All the Time from 2006, Cease to Begin from 2007, Infinite Arms from 2010, Mirage Rock from 2012 and Why Are You OK? from 2016. Some of the singles you might hear during a Band of Horses concert setlist include "The Funeral," "Laredo" and "In a Drawer."
Which artists or groups are similar to Band of Horses?
If you've already snagged the perfect tickets to the next Band of Horses concert, you may want to take a look at bands or performers that have a similar style or stage presence. Although the sounds may differ, fans of Band of Horses might enjoy Rogue Wave or My Morning Jacket.
Has Band of Horses appeared at any festivals?
In the past, Band of Horses has played sets at SXSW and Summer Sonic.
Back to Top
Epic events and incredible deals straight to your inbox.