There aren't any Events on the horizon right now.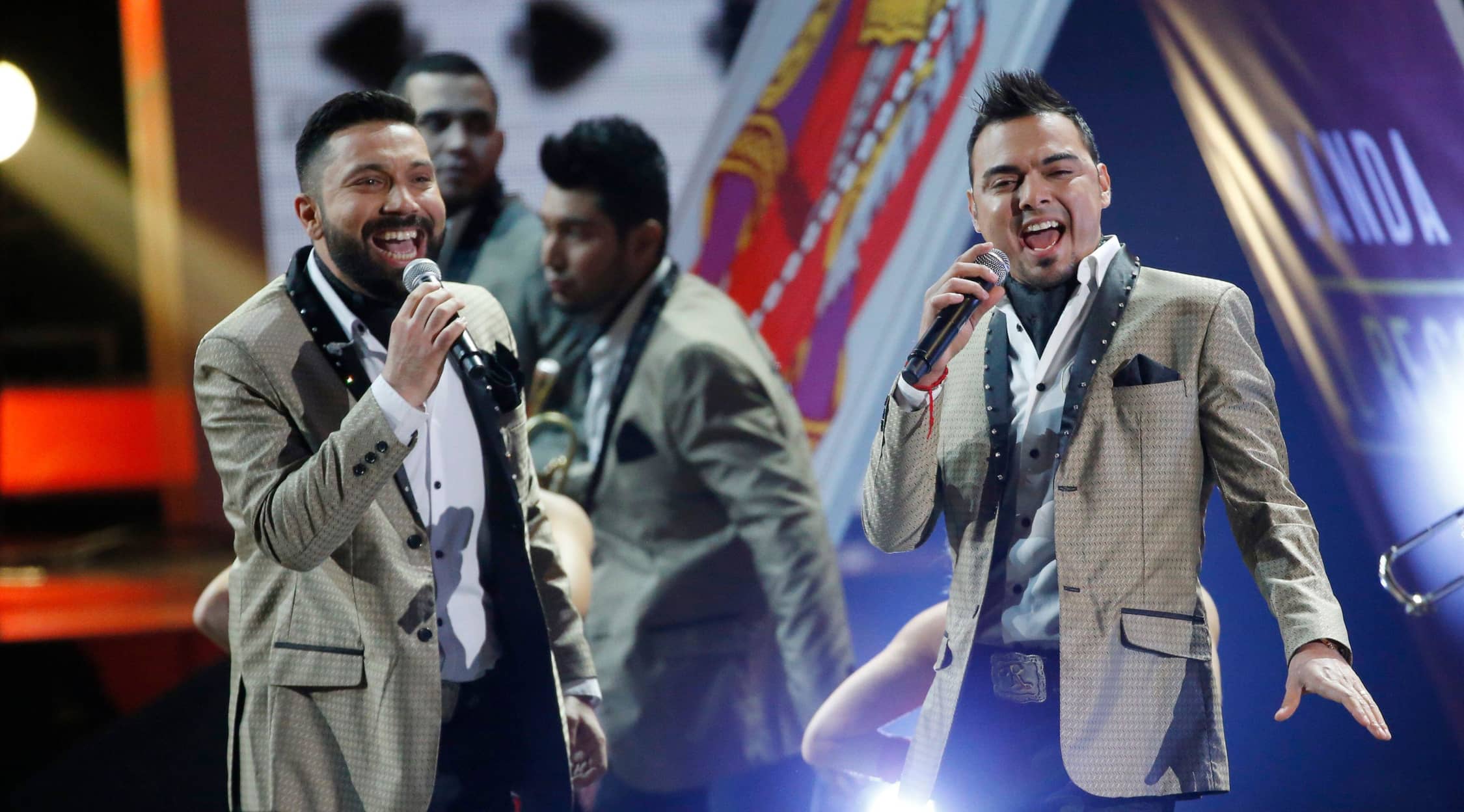 Alamy
Banda El Recodo Tickets
La Banda el Recodo – The 2016 Tour
La Banda el Recodo is back on the live circuit. They will be coming to the San Manuel Casino in Highland, California for a highly anticipated 2016 performance. This is La Banda el Recodo's only concert date in the United States this year, and you will want to see them if you have the chance. Don't miss out on seeing this Mexican banda institution perform live and in the flesh! Get your tickets today.
About La Banda el Recodo
La Banda el Recodo are not just one of the most successful Mexican bandas, but one of the most stylistically diverse. Over the last forty years, the band has played a combination of classical music, jazz swing, and Latin dance tunes. La Banda el Recodo was the first banda to be recorded, and they have since released more than 178 albums and have brought their music from Mexican barrios to international stages.
La Banda el Recodo was established in 1951 as the brainchild of self-taught clarinetist Don Cruz Lizarraga (1918-1995). Although Lizarraga's formal schooling ended after his first year in junior high school, Lizarraga was a masterful bandleader and musician. In the early '50s, he signed on with a banda de musica sinaloense, and eventually became the director of the group. Shortly after relocating to Mazatlan, Sinaloa, Lizarraga accepted an invitation to sign to RCA Victor. Although he cut his first two songs, "El Callejero" and "Mi Adoracion", with a five-piece band, he soon established La Banda el Recodo with its signature lineup of two trombones, two trumpets, two clarinets, a snare drum, and a bass drum.
Lizarraga would be the leader of La Banda el Recodo until he passed away in 1995. The band, however, continues to tour, helmed by his clarinetist sons Alfonso and German. The current lineup also includes Alberto Montoya (clarinet), Carlos Sarabia (vocals), Luis Antonio Lopez (vocals), Victor Manuel (harmony vocals), Sarabia Garcia (harmony vocals), Aldo Sarabia Garcia (harmony vocals), Mario Alvarado Villasenor (trumpet), Enrique Valdez Rojas (trumpet), Jose Martinez Ochoa (bass drum), Jose Martinez Jimenez (snare drum), Oscar Alvarez Ordonez (trombone), Conrado Zatarain Fajardo (trombone), Gerardo Urias Gutierrez (trombone), and Carlos Soto Beltran (tuba). Five years after Lizarraga's death, La Banda el Recodo won Best Banda Performance at the first annual Latin Grammys for "Los Mejor de Mi Vida". Under the new leadership of Lizarraga's sons, La Banda el Recodo carried on, prolifically dropping albums into the new millennium, including Mas Fuerte Que Nunca (2006), which mixed banda music with other influences such as cumbia and salsa.
Previous Hits
Following the massive success of their top-selling record Contigo Por Siempre, which arrived in 2001, the Latin Grammy winners La Banda el Recodo released No Me Se Rajar in July of 2002, another set of their celebrated "sinaloense" style (also known as "musica tambora", the legendary music played by brass bands from the state of Sinaloa). The album features "No Me Se Rajar" (a ranchera-flavored song), "Aca Entre Nos" (a mariachi-inflected number), two medleys, and modern dance mixes of "No Me Se Rajar" and "Las Vias del Amor". With a flawless instrumental performance, one of the most captivating tracks is "La Muerte de un Gallo".
Many things have changed in the banda music of Mexico since the late '30s. The style went from being instrumental- to vocal-oriented, and it rose to commercial and regional prominence from under the shadow of norteno and mariachi. In addition, it was once seen as a mainly local style (with the northern state of Sinaloa as its creative epicenter) but is now easily found all throughout Mexico as well as the southwestern United States. One thing that hasn't changed, however, is the salience of La Banda el Recodo, who in 2009 celebrated their 71st anniversary. Their late 2009 album Me Gusta Todo de Ti was marketed as a 70th anniversary album, but it's really a 71st anniversary release because the band's original lineup was founded in 1938. On the disc, which runs just shy of an hour, Recodo prove themselves still stylistically relevant in the 21st century banda scene. They are also still in touch with their roots, as demonstrated by several instrumental numbers. For several years, Recodo played entirely instrumental pieces and, even though they eventually become a vocal-oriented outfit, they never gave up instrumentals entirely. On Me Gusta de Ti, the instrumentals range from the jazz-inspired "De Pueblo en Pueblo" (which features a strong swing feel but is much brassier than a traditional swing orchestra) to the bolero-styled "Por Amor". Although the instrumental tracks demonstrate Recodo's diversity, the vocal songs widen this diversity further because there are so many more of them. Vocal cuts include everything from tropical energy ("Candela Verde", "Caminando y Meando") to ranchera flavors ("Ya No Te Voy a Rogar", "Quisiera Quererte Mas") to Latin pop styles ("Solo Para Ti"). For all this variety, however, this album is still captivating and consistent. It's wonderful to see La Banda el Recodo still finding commercial and creative success after all these years.
20 Kilates (2014) is a compilation from La Banda el Recodo that is actually a shorter version of the two-disc 25 Exitos in the Iconos series issued by Fonovisa in 2012. Although this album may not run quite as deep, there are two reasons listeners may prefer it to the original. First, it features a solid list of hits as well as prime catalog cuts. Second, because it's only one disc, it is much less expensive than 25 Exitos. While there already are several hits collections released by Recodo, many of them contain filler. 20 Kilates is leaner, making it a good mix for longtime fans or an engaging introduction for the first-timer.
Trivia
Don Cruz Lizarraga taught himself to the clarinet, contrary to his father's wishes. He had to sell a pig to raise enough for the down payment of the instrument, and he acquired the remaining funds by picking corn for a neighbor.
The Banda el Recodo Concert Experience
With more than 75 years of performing and recording experience, La Banda el Recodo put on a consistently rousing and engaging show. Whether they are drawing from their older, more traditional instrumental numbers or busting out their contemporary vocal-driven hits, La Banda el Recodo deliver a live experience that is both rich in musical history and engagingly modern. Don't miss out on your chance to see the longest-running banda group perform live and in the flesh!
Back to Top