We didn't find any Events nearby, but here's what's happening in other cities.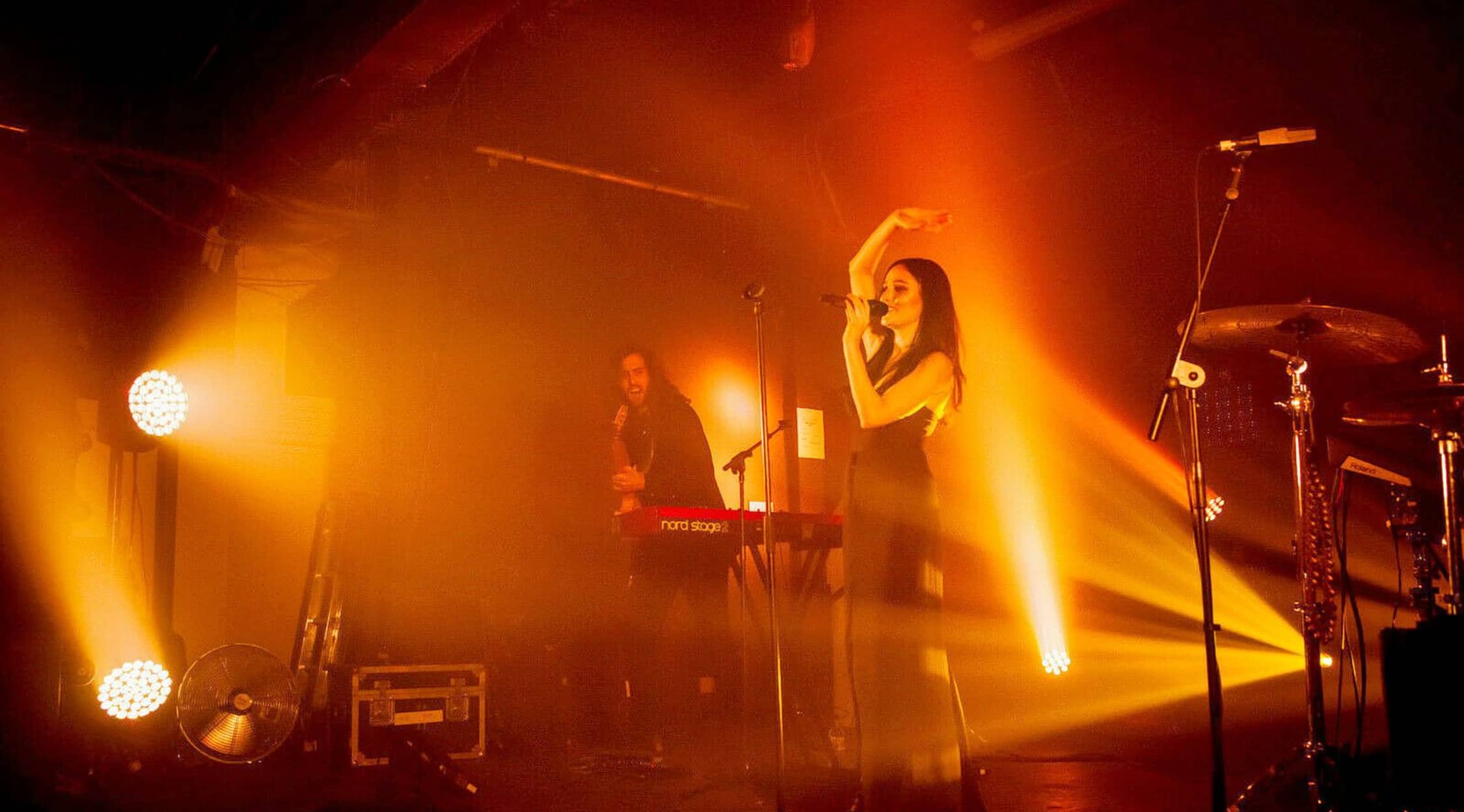 Alamy
Banks Tickets
Banks Tickets
It's hard to pin down Banks with her sultry yet varied vocals. The singer's music is a hybrid of pop and R&B with electronic influences – she cites Lauryn Hill among her main musical influences and has often been described as having vocals similar to Aaliyah. If you take away all the frills, Banks' voice can still carry all of her songs with ease like in "You Should Know Where I'm Coming From." Since the start of her career, she has garnered attention and award nominations with her very first studio album, Goddess, released in 2014. Since then, she's gone on to tour internationally with the Weeknd and has release two more albums, gaining more attention with every move.
A Rose by Any Other Name
Born Jillian Rose Banks, this singer simply goes by her last name when creating and performing music. Whether she's enthralling a live audience or making people fall in love with her music from afar, Banks is turning heads. One of her first releases, the song "Waiting Game," was certified gold and was later included on her debut studio album, and attendees of her early concerts were impressed with the ingenuity of her work. Banks was nominated for the Sound of 2014 award by the BBC, for which she won third place, and was also an MTV Brand New Nominee in 2014 following the release of her first album, Goddess. Three years later, she released The Altar, which was followed by III on July 12, 2019. Each album contains songs that are sexy, vulnerable and melodic.
Where can I buy Banks tickets
If you're interested in buying tickets to see Banks perform live, you can do so safely and securely at StubHub, the world's largest ticketing marketplace. Each purchase is backed by StubHub's FanProtect guarantee.
Will Banks tour in 2019?
Yes, Banks is currently on tour with supporting act Kevin Garrett, who is known for co-writing and co-producing Beyoncé's "Pray You Catch Me." While she just finished up shows in Europe, she has several upcoming stops in North America. She will be at the House of Blues in Bostonand will also play shows in Dallas, Houston and Orlando. She'll also visit Chicago's Riviera Theatre. After finishing her North American leg of the tour, she'll head to the UK, Germany, Sweden, France, Belgium and the Netherlands in November.
What songs is Banks known for?
Banks' most popular songs are "Beggin for Thread," which charted in several countries in 2014 and became RIAA platinum-certified, "Better," "Fuck with Myself," "Gemini Feed" and "Underdog." While songs such as "Drowning," "Mind Games" and "Crowded Places" did not chart, they did make waves on Billboard's digital song lists, proving how effective Banks has been online.
What is Banks setlist like?
Banks often plays popular songs such as "Gemini Feed," "Fuck with Myself," and "Beggin for Thread" in concert. She is promoting her newest album, III, with songs such as "Gimme," "Contaminated," and "Look What You're Doing to Me." In the past, Banks has debuted songs at concerts.
What can I expect from a Banks concert?
Banks tends to sing between 12 and 15 songs when she performs a concert. Aside from that, she plays at smaller to medium venues, which means shows may feel more intimate to concert-goers.
Which musicians does Banks sound like?
The artist herself lists influences such as Lauryn Hill and Fiona Apple, both singer-songwriters who experienced popularity in the 1990s. Banks' voice, which can be raspy at times and breathless at others, has been compared to 1990s R&B star Aaliyah while her music's sound and content is reminiscent of artists such as Feist and Erykah Badu.
Back to Top
Epic events and incredible deals straight to your inbox.