We didn't find anything nearby, but here's what's happening in other cities.
There aren't any events on the horizon right now.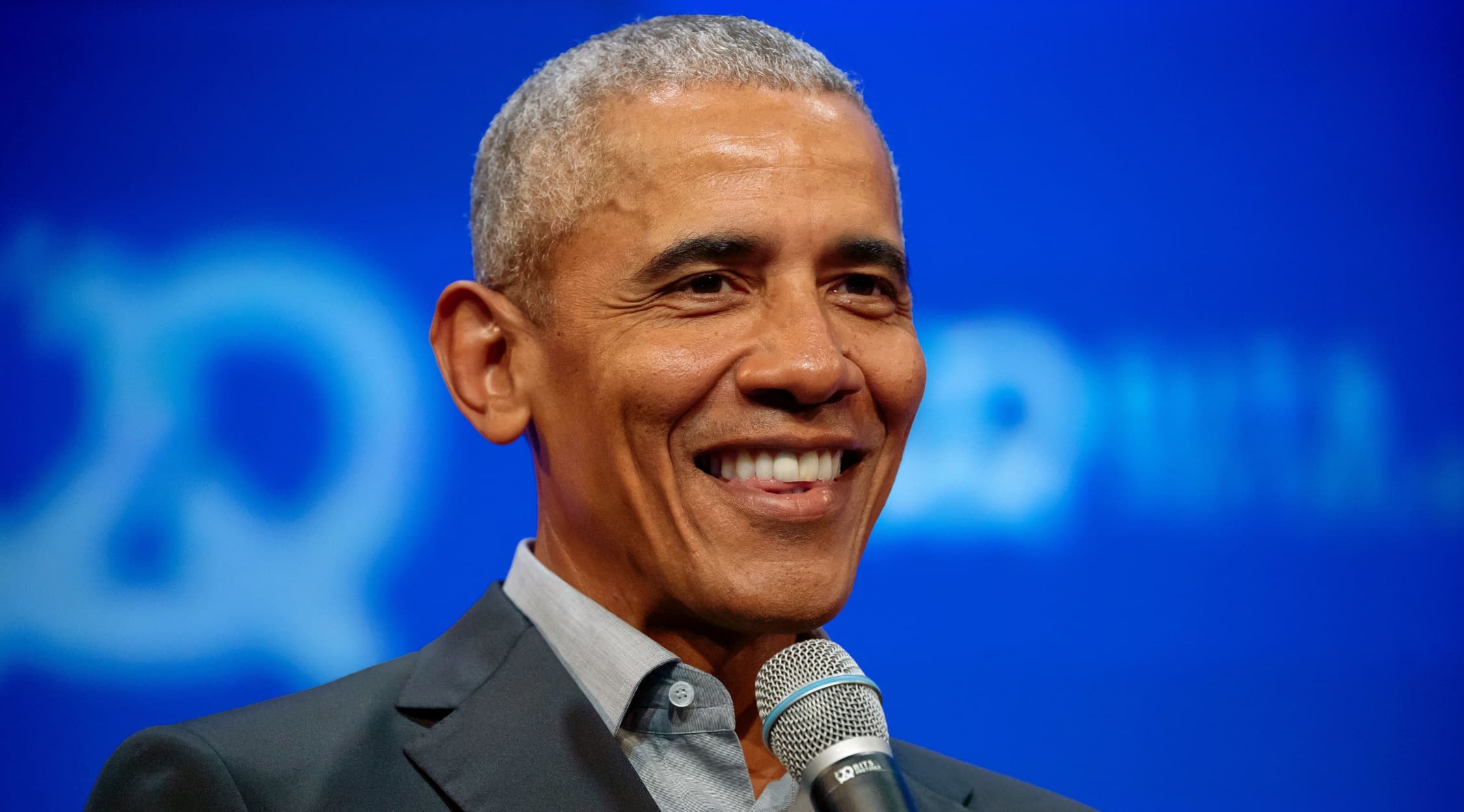 Zuma
Barack Obama Tickets
Barack Obama Tickets
Barack Obama served as the 44th President of the United States from 2008-2016. He was also America's first president of African-American descent. Former President Obama is an acclaimed writer and currently shares his many experiences with a world audience through speaking engagements. Obama earned a law degree from Harvard University. He also became president of the Harvard Law Review while attending college there. After law school, Obama practiced civil rights law in Chicago and developed a strong reputation as a community organizer and advocate for the underprivileged. Obama's first autobiography, Dreams from My Father: A Story of Race and Inheritance, was published in 1995. The work was well-received by critics and even literary giants like Toni Morrison gave their praises. An audio version of Obama's autobiography earned him a Grammy in 2006 for Best Spoken Word Album.
The Improbable Journey
Barack Obama was born in Honolulu, Hawaii. His father was a native of Kenya who was in Hawaii to attend college. His mother, Ann Dunham, was born on a military base in Witchita, Kan. The unlikely union did not last long, and the couple was divorced when Obama was 2 years old. Dunham met and married a University of Hawaii student from Indonesia a short time after and moved to that country with her new husband and young son. Dunham gave birth to Obama's younger sister once the family settled in Indonesia. For safety reasons, Dunham thought it best for her son to grow up in Hawaii and sent him to live with her parents. After high school, Obama completed his undergraduate studies at Columbia University before attending Harvard Law School. The advocacy work Obama performed in Chicago after law school led to a successful run at a state senate seat in 1996. In 2000, Obama was unsuccessful at an attempt to unseat incumbent Bobby Rush and join the House of Representatives. Four years later, he won a senate seat, and in another four years, he was president of the United States.
Where can I buy Barack Obama tickets?
StubHub is the leading ticket marketplace in the world. You can find Barack Obama tickets at StubHub.
Where can I see Barack Obama speak?
Barack Obama has shown a willingness to travel the four corners of the earth to share the wisdom afforded to him through his remarkable life journey. Currently, he has speaking engagements scheduled at the Scotiabank Centre in Halifax, Nova Scotia, Canada and the Bell Centre in Montreal, Quebec, Canada.
What can I expect from a Barack Obama scheduled speaking engagement?
The many great speeches inside of each of former President Barack Obama's tours are well-chronicled. He brings the same energy to his speaking engagements but with a more intimate approach that allows for a bit of audience engagement. Obama thrills crowds with his wit and humor as he recounts the many interesting stories that comprise his life. He also provides his personal insight on issues that can help the lives of each individual and improve life for the world community.
What awards has Barack Obama won?
Barack Obama has been recognized for his many works with a number of prestigious awards. The NAACP recognized the former president with an Image Award in 2005. Perhaps the biggest honor bestowed upon Obama was the Nobel Peace Prize awarded to him in 2009.
What books have been written by Barack Obama?
Barack Obama is the author of three books. His first memoir, Dreams from My Father, was originally published in 1995. The Audacity of Hope: Thoughts on Reclaiming the American Dream, published in 2006, reached the No. 1 position on both Amazon and the New York Times bestseller lists. The third written work by Barack Obama is a children's book entitled Of Thee I Sing: A Letter to My Daughters.
What are Barack Obama's most famous speeches?
There are a number of speeches delivered by Barack Obama that exemplify his skill as an orator. The keynote address delivered by Obama at the 2004 Democratic National Committee solidified his place in the consciousness of America. After becoming president, it became a treat for some listeners to hear each year's State of the Union Address from Obama. Listeners were filled with hope for the future following Obama's Farewell Address to the nation after eight years as commander in chief.
Back to Top