There aren't any Events on the horizon right now.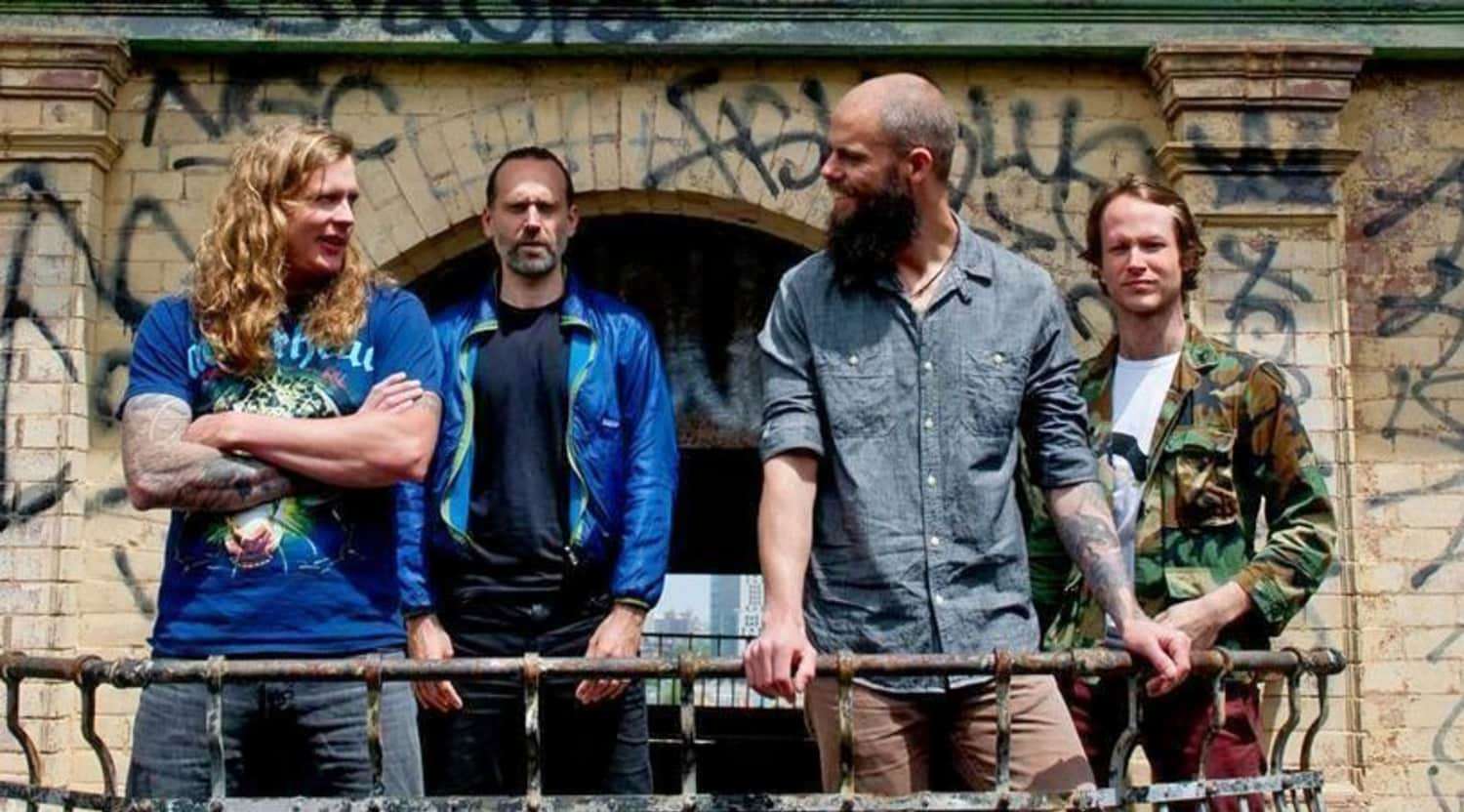 Rovi
Baroness Tickets
Baroness Concert Schedule
As giants in the underground metal scene, Baroness knows how to pack a venue with eager and energetic fans. With their intriguing blend of beautiful harmonies and heavy metal riffs, Baroness has crafted some incredible songs over the past few years, and now they just might be bringing these explosive hits to a concert venue near you! So hurry and make sure that you have your tickets to a Baroness show when this metal troupe hits the touring road again this year—lock down your tickets right here on StubHub before all of the other rabid metal lovers snag them first!
In the upcoming months, Baroness will be rocking out at some of the coolest venues in the US, including the Beat Kitchen in Chicago, The Demo in St. Louis, the Metro Gallery in Baltimore, Johnny Brendas in Philadelphia, and Saint Vitus in Brooklyn. No matter where you catch Baroness in action, you are sure to spend an entire evening listening to one explosive alt-metal hit after another, and you definitely won't be disappointed. So when you have the chance to catch Baroness in action, make sure to act on it—lock down your Baroness concert tickets right here on StubHub before it's too late! These tickets surely won't last long!
Baroness Background
Baroness is a sludge metal band that formed in Savannah, Georgia in 2003. Within years of forming, Baroness had become one of the most popular bands in the underground metal scene, and their self-released EPs earned them significant favor with metal fans all over the world. Every time Baroness took the stage, they garnered more and more rabid fans, and critics continued to praise Baroness for their knockout performing style and their unique blend of stoner rock and progressive metal. In 2007, Baroness released their debut album, The Red Album, which Revolver magazine named the Album of the Year. Following the success of this critically acclaimed debut album, Baroness embarked on major tours with bands like Coheed and Cambria, Opeth, and Mastodon. Since their explosive entrance onto the mainstream metal scene, Baroness has been performing at some of the biggest venues and music festivals in the world. Whether they are rocking out at festivals like Coachella and Bonnaroo or performing at a venue near you, there is no doubt that Baroness will put on an explosive live show—and now you just might get to catch Baroness in action!
For the past decade, there have been few metal bands more beloved or acclaimed than Baroness. As a critics' darling, Baroness has consistently churned out stellar sludge metal hits, and they have also consistently put on exhilarating live shows. No matter where they take the stage, Baroness proves that they know how to rock out hard, and fans simply cannot get enough of their electrifying energy. So when you have the chance to see Baroness live in concert in the upcoming months, make sure that you have your tickets by relying on StubHub for your concert ticket needs. Snag your Baroness concert tickets here on StubHub and start counting down the days until you get to see this knockout metal act in concert! And make sure to sign up for event alerts on StubHub so that you will be notified when Baroness schedules another show in your neck of the woods!
Greatest Hits
To date, Baroness has released three studio albums: Red Album (2007), Blue Record (2009), and Yellow and Green (2012). Their highly anticipated fourth album, Purple, is scheduled to drop in December 2015. This means that you are sure to hear some hot new Baroness tracks when you catch them in concert in the upcoming months! In addition to hearing awesome new metal hits, you might hear Baroness favorites like "A Horse Called Golgotha," "Take My Bones Away," "March to the Sea," "Rays on Pinion," "Steel That Sleeps The Eye," "Board Up the House," "Swollen and Halo," "Isak," and "Stretchmarker." So make sure that you are in the audience when Baroness takes the stage to perform some of their biggest hits—grab your Baroness concert tickets right here on StubHub before all of the other diehard metal fans swoop them up first!
Trivia
In 2012, a bus crash left many of Baroness' members injured. They spent time convalescing before heading back on the touring road and creating new music.
The Experience
There is no doubt that Baroness can put on one of the most talked about metal concerts of the year. For the past decade, Baroness has proven time and time again that they are one of the best acts in the entire realm of metal music, and this alternative band will definitely wow you with their explosive live show. So hurry and snag tickets to an upcoming Baroness concert when the band heads to a venue in your neck of the woods—lock down your tickets here on StubHub before they're all gone!
Back to Top
Epic events and incredible deals straight to your inbox.