There aren't any Events on the horizon right now.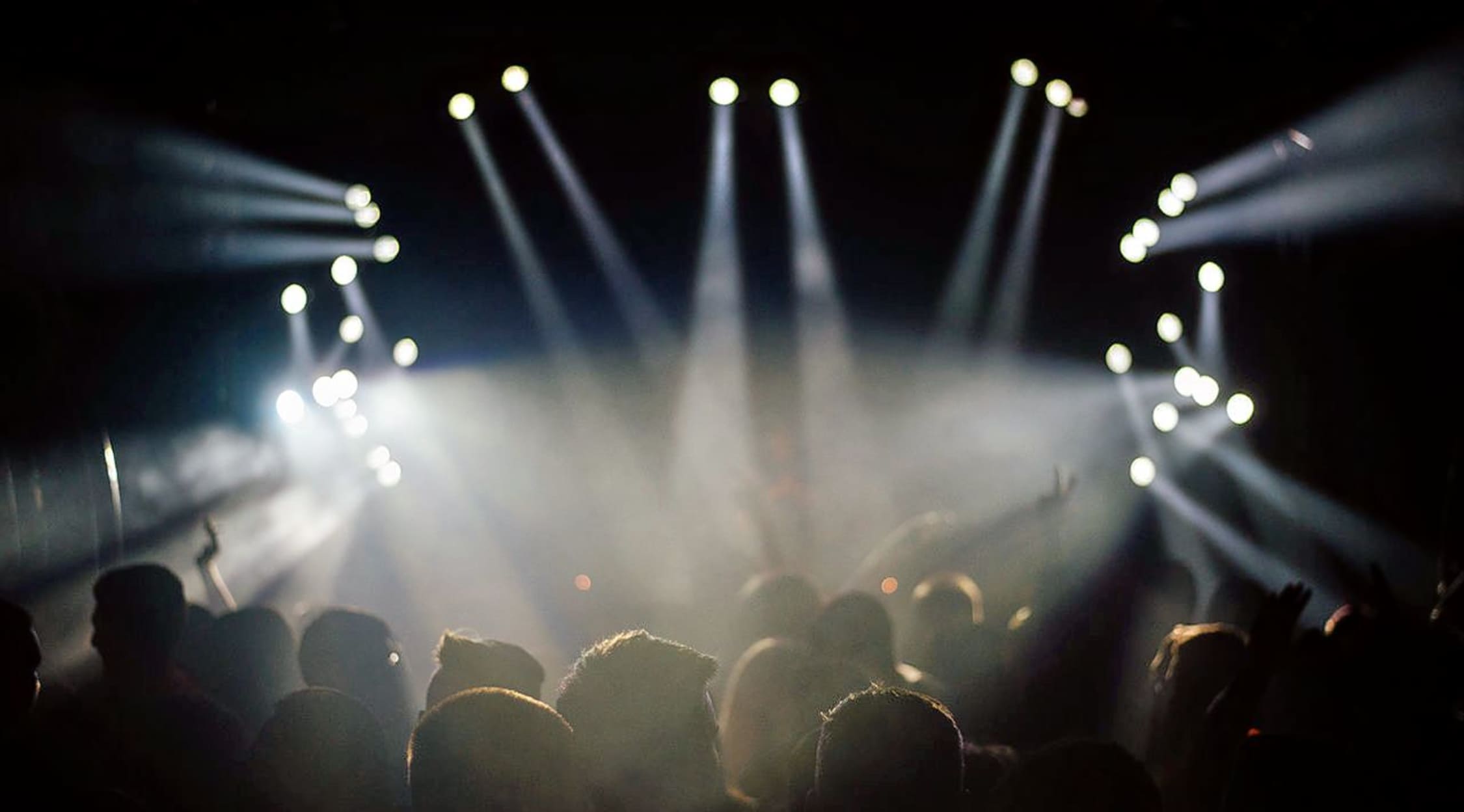 Stocksy
Basilica Block Party Tickets
2014 Schedule
If you're a pop or rock music aficionado, get excited for this year's Basilica Block Party! This red-hot festival is held annually in Minneapolis, MN. Over the years, the two-night event has showcased a string of big-name pop and rock music artists, and you won't want to pass up an opportunity to see them in action! Don't miss a chance to see a handful of talented performers work their magic on a big stage before your very eyes. Take a few of your loved ones along to watch a slew of awesome performances! Hearing some of your favorite pop and rock music songs performed in a live setting is an experience like no other. Score your tickets to this fantastic pop and music festival as early as you can. Hurry, because tickets to a fabulous music festival like this one won't last too long. Click over to StubHub today!
Here's your opportunity to find a date that works with your schedule, and make sure you act fast when you book your seats at StubHub. Pop and rock music fans from all around the nation are flocking to attend this extravaganza, which is why you don't want to miss a chance to score your tickets before it's too late! Don't delay another minute longer—snap up your tickets in seconds with just a click!
The opportunity to witness an enchanting music festival is not something you want to pass up. Not too many things can compete with the excitement of watching a favorite performer on a live stage. No matter what type of entertainment you're into, StubHub will always meet your ticketing needs. Hot festivals like this one always sell like crazy the second tickets go on sale. That's why you'll want to act fast when you get the chance to buy yours! Head on down to catch a fabulous music fest, and you're sure to have a blast. Don't let a party like this one pass you by! Plus, you can snag a pair of seats in just seconds. All it takes is a click of a button and your tickets are ready! Also, you'll find some of the lowest ticket prices out there at StubHub, so don't miss out on a bargain to attend an awe-inspiring event like this one. StubHub has some of the very best deals out there for scoring the best seats, so snatch up one of them while there's still some left. As soon as you find a date that works for you, you can secure your tickets in a matter of seconds. Don't delay another minute—the only time is now!
Live Show Experience
Get ready to join thousands of other pop and rock music fans as they dance and party to some much-loved hit songs! At this majorly popular extravaganza, you can enjoy a variety of talented performers, in addition to great food and beverages. This is definitely a festival you won't want to miss, especially since you won't find such a charismatic bunch of pop-rock performers under one roof anywhere else. There's nothing like grooving to some catchy pop-rock tunes, and your chance to do so is just a click away. So don't delay—click right over to StubHub to snag a pair of tickets while there's still some on sale! Hurry, because tickets are going to be a hot seller for such a dynamic experience. Grab a pair of seats before they're all gone. Bring a few of your friends along, and be there for every action-packed moment!
Buying tickets at StubHub is easy and quick, the way ticket buying should be. It is the place to go when you want to score the very best seats out there to the fun-filled live show of your choice, whether it's a hit Broadway musical or a rock concert. You can log on any time to order great seats for a thrilling night out with some of your very best friends. Plus, you can stay tuned for the latest and greatest tour info for your favorite production or performing act, just by setting up a StubHub alert. Tickets are available this very minute! Hurry and book yours soon, because tickets to attend an irresistible festival like this one will run out fast, so grab your tickets while you still have time. Gather some of your loved ones together, and get ready to be blown away by some truly stunning performances! Book your seats while there's still some left, with just a click of a mouse! Act fast, before they're all sold out!
Trivia
The Block Party serves as a fundraiser to help restore the renowned St. Mary's Basilica in Minneapolis.
About
Since 1995, the Basilica Block Party has been one of the biggest concert events of the year. Held in Minneapolis, Minnesota, this big bash has featured a host of mesmerizing performers, including big names like Grace Potter, Matt Nathanson, the Goo Goo Dolls, and Matchbox 20. The red-hot extravaganza features two nights of live performances by several rock and pop favorites, in addition to a string of local acts.
Back to Top