We didn't find any Events nearby, but here's what's happening in other cities.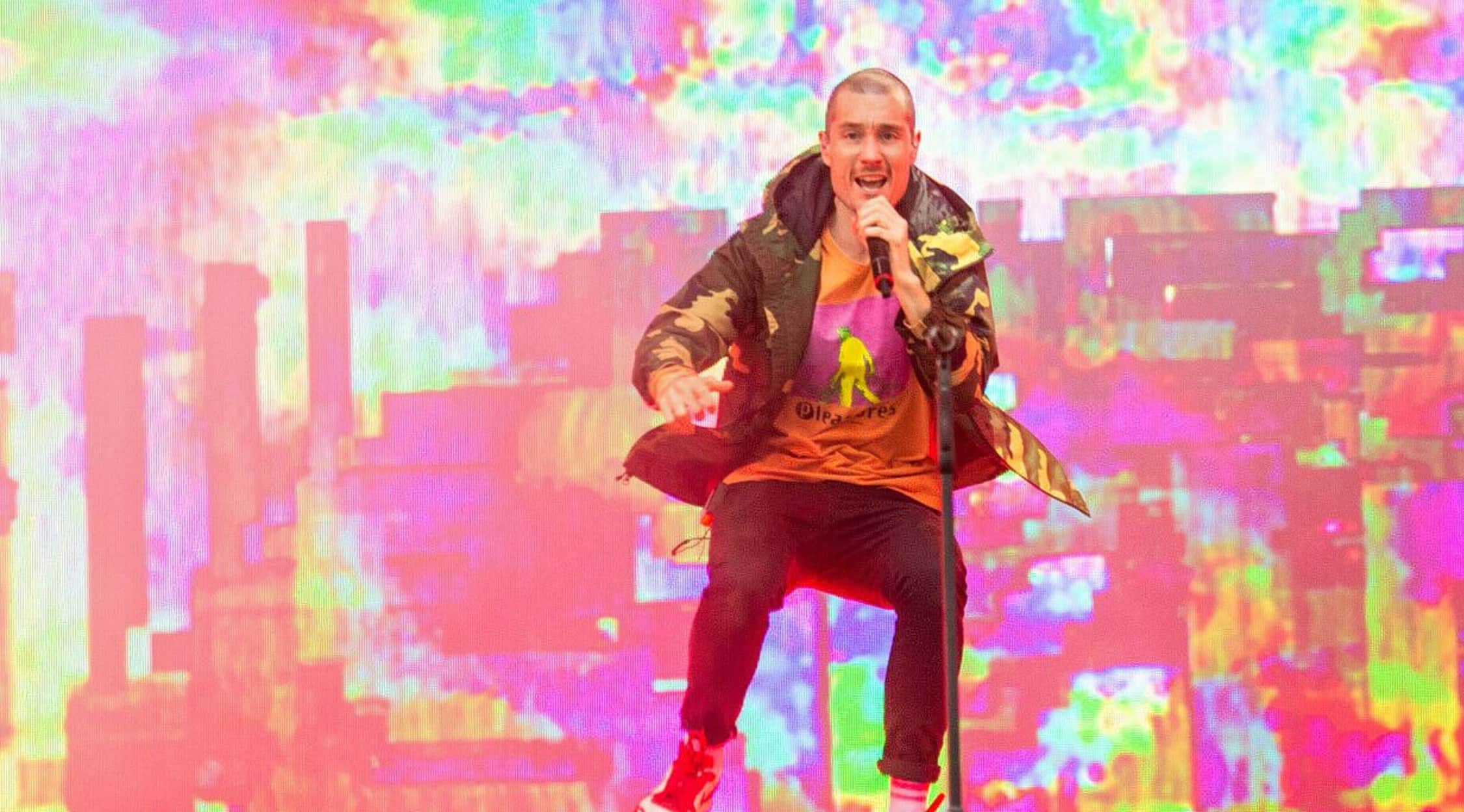 Zuma
Bastille Tickets
Bastille Tickets
As historically inclined as the band's lyrics might be, being accurate isn't the intent behind the songs. Bastille, the alternative-rock band from London, UK, didn't gain public popularity by giving out history lessons but by delivering a unique sound and memorable songs. Bastille's command over modern synth is what's defining the direction of pop music, and you can hear the band wield it in a live concert.
Playing Live Is Bastille - to be Historically Correct
July 14 is the birthday of Bastille's lead vocalist and the same day as France's Bastille Day. Dan Smith, the group's leading voice, began the project with himself as a single performer. Before signing with Virgin Records, Dan formed an entire band that went into Virgin studios for a new album. Rising to No. 1 after its initial release in 2013, the album Bad Blood brought perspective to the spectrum of alternative and "synthpop." With haunting lyrics and inventive beats, the group writes music that you can cry and yet dance to. The band released two more studio albums, including Wild World in 2016 and Doom Days in 2019. Bastille also released a four-part mixtape entitled Other People's Heartache from 2012 to 2018 as well as half a dozen EPs from their live shows. Bastille's top song, "Pompeii," charted at No. 2 in the US and the UK and reached No. 1 in Ireland. Another top single, "Happier" featuring Marshmello, charted at No. 2 in the US, the UK and Ireland in addition to being in the top 10 across Australia and most of Europe.
Where can I buy Bastille tickets?
There's an extensive touring schedule set for Bastille this year, and nearly every week is an opportunity to see the band live. Visiting StubHub is the best way to buy tickets with a guarantee that your seating is kept for your arrival.
What does Bastille's setlist contain?
Fans can expect to hear the group's most acclaimed singles along with a few glimpses into the team's coming material. When seeing the band live on stage, you'll be sure to hear their hits "Laughter Lines," "Icarus," "Things We Lost in the Fire" from 2011, "Bad Blood," "What Would You Do" and "Flaws" from 2013.
Who are the band members of Bastille?
The decisive music of Bastille is composed by four leading members. Chris Wood is the group's percussionist, Dan Smith leads with vocals, Will Farguarson wields the guitar and Kyle Simmons handles the bass.
What are Bastille concerts like?
When on stage, these artists prefer to do live festivals. As you can imagine, their youthful outlook keeps them moshing in the crowd along with many other attendees. The group begins each show with an opening artist that most fans, based on concert reviews, look forward to. Then, there's that special moment when leader Dan sings a tune while laying on a couch. Still, one of Bastille most notable skills is in turning a sad song into a dance melody.
Where can I see Bastille perform in 2019?
Bastille relies on an extensive schedule when touring Europe and the United States. With US fans waiting for the band's lineup, the group is scheduled to show at the Chicago Theatre of Chicago, Ill., the Doug Mitchell Thunderbird Sports Centre in Portland, Ore., at Boston's Rockland Trust Bank Pavilion in Massachusetts and at the Greek Theatre of Berkeley, Calif.
What are some popular Bastille albums?
Wild World, Doom Days, Haunt, Bad Blood and Laura Palmer are the group's leading LPs based on record sales. At a live show, you can look forward to hearing music from each of these titles.
Back to Top
Epic events and incredible deals straight to your inbox.