We didn't find any Events nearby, but here's what's happening in other cities.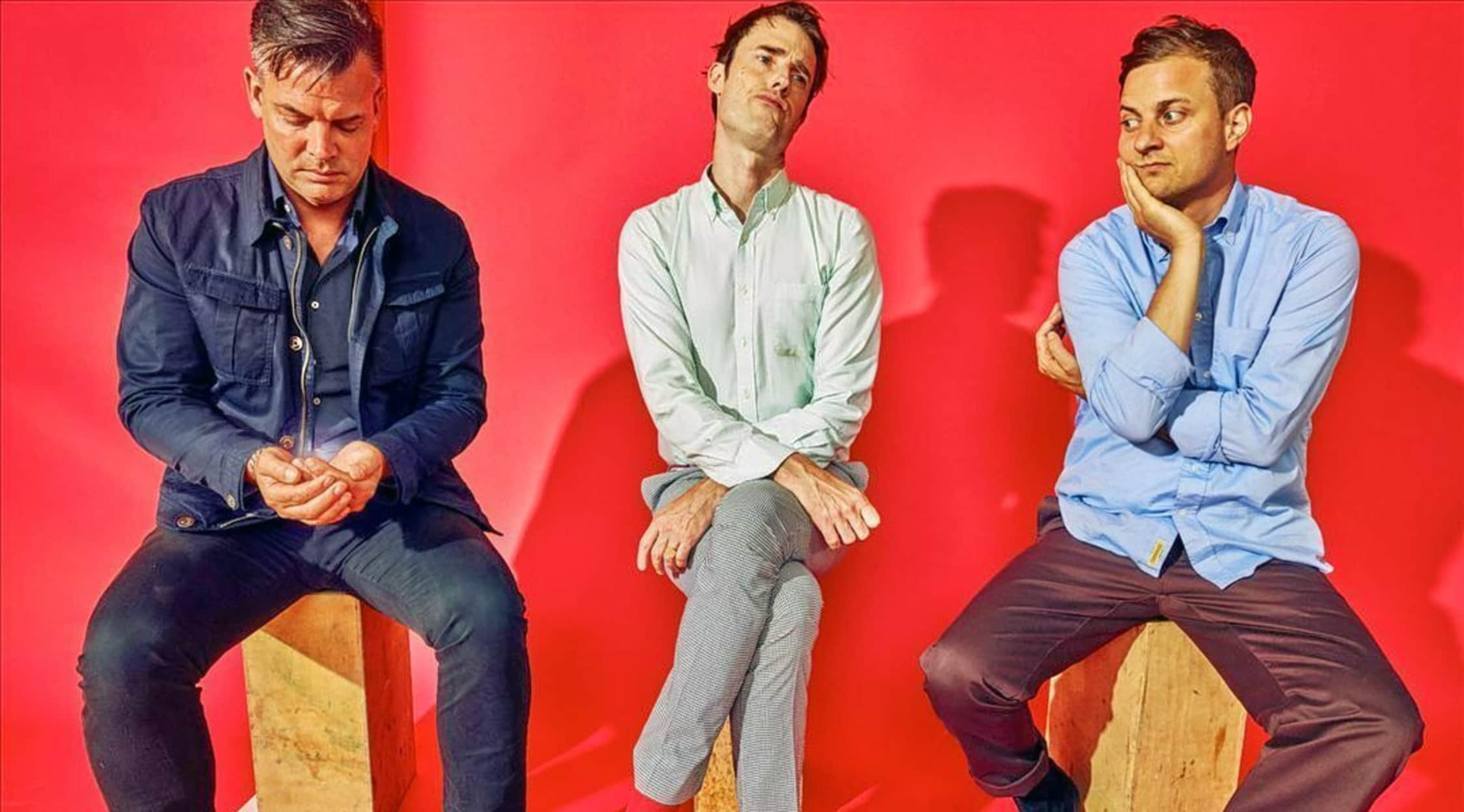 Rovi
Battles Tickets
Battles Concert Schedule
First formed a little more than a decade ago, Battles has been lighting up the stage for a while at this point, gaining a reputation for being one of those bands that knows how to connect in a very big way with a live audience. There's nothing like being there in the middle of an epic concert that will have everyone buzzing around town, as this is a band that can take the whole experience to a completely different level when they break out a signature track at exactly the right moment. Though they're known as a prominent indie band, they've also gained a wider following as well while traveling all over the country, making it always the play to head out and join in a concert that you know you'll be talking about a long time after the final ballad.
One look at the concert calendar for Battles and you'll also see that there are all kinds of opportunities to see them at a great venue either right near you or a short road trip away. Including venues like Saint Vitus in Brooklyn, the Tom McCall Waterfront Park in Portland (Oregon) or any of the other venues that Battles might show up at, this is a band that you definitely have to see for yourself first-hand to truly appreciate them. Once you're there in the middle of a great Battles concert that you've been daydreaming about, you'll definitely be glad that you snagged a few seats to make it happen.
Battles Background
It didn't take long after Battles officially formed back in 2002 for this group to make a major mark on the experimental rock scene thanks to their eclectic and completely unique musical blends. These days, members Ian Williams, John Stanier and Dave Konopka represent that trio that is Battles, and each musician is known for being an integral part of what makes Battles one of the hottest bands around. Though Battles had a small but loyal following in the early days thanks to several successful EPs, it was their 2007 album, Mirrored, that brought them to the next level and helped them reach a much wider audience. By the time they released a new album in 2011, Battles enjoyed a very big following both in the United States and in Europe, leading to them becoming one of the most buzzed about bands in the genre as they continue to produce hits and memorable concert performances.
Battles Greatest Hits
A turning point for Battles definitely came with the single "Atlas" in 2007, as it was a seminal part of their Mirrored album and it didn't take long for the song to make the rounds all over the indie rock scene. Their follow-up album, Glass Drop, also was a major success both with their already established fan base and beyond, leading to a popular concert tour that confirmed their rising star power. From there, Battles had their songs featured in a variety of different ways, including a couple of different video games and even on the soundtrack for The Twilight Saga: Eclipse. But even though their songs can be experienced in all kinds of formats these days in the digital era, fans will tell you that the best way to get the full Battles experience is to see them in concert, which keeps indie music lovers turning up in droves at every single turn.
Battles Trivia
How many spots in the U.K. charts did Battles jump from their 2007 album Mirrored to their 2011 album Glass Drop?
At its peak, Mirrored made it all the way to number 70 on the U.K. charts in 2007, though they surged 22 slots to 48 when they released Glass Drop in 2011. Their popularity didn't just grow in the U.K. either, as Glass Drop registered on the main U.S. charts by making it to 98 at the album's peak and 19 on the U.S. Indie charts.
Battles Concert Experience
As one of the most well-known indie bands in the world these days, tickets for Battles performances are sure to go quickly no matter where they end up taking to the stage. There has never been a better time to head out to a great concert loaded with moments that you'll be thinking about a long time after the concert wraps, as Battles is renowned for their ability to connect with a live audience and create lifelong fans in a hurry. Sure, there are plenty of ways to listen to music these days, but it's a completely different experience to actually be there so you can feel the pulse of the crowd when a band like Battles takes the concert to the next level. The fans that show up to see Battles also tend to be as passionate as they come in indie world, making the crowd an integral part of the experience that is impossible to recreate.
Back to Top
Epic events and incredible deals straight to your inbox.