There aren't any Events on the horizon right now.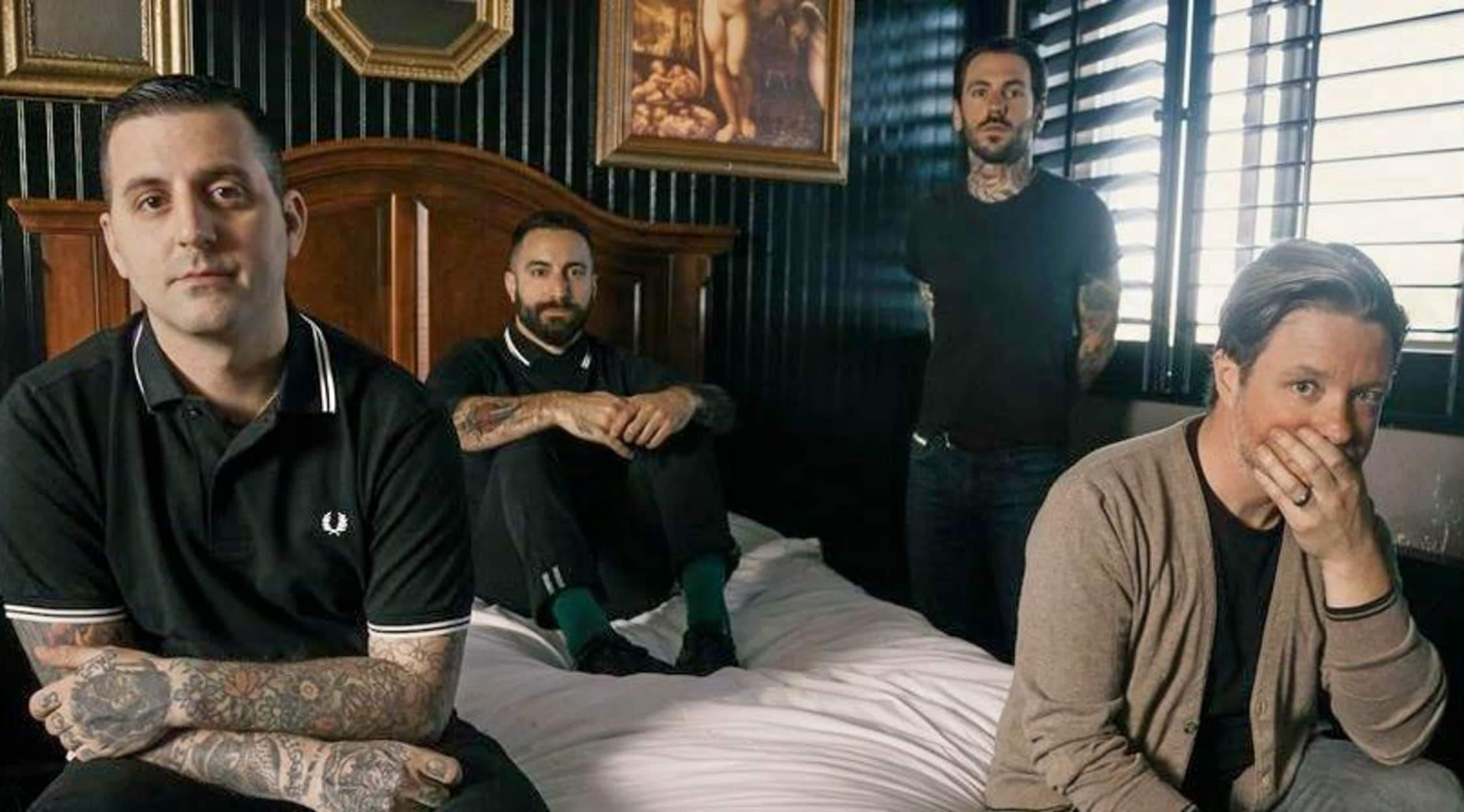 Rovi
Bayside Tickets
Bayside Tickets
An enduring icon in the punk music world, Bayside has released eight full-length albums since its 2004 debut with Sirens and Condolences. By its second album, Bayside, the band had found mainstream success, peaking at No. 153 on the Billboard 200. In 2014, Bayside climbed the Billboard 200 with its sixth studio album, Cult, settling into the No. 24 position. Known for songs such as "Blame It on Bad Luck," "Duality" and "Don't Call Me Peanut," the band broke into the Billboard Alternative Songs chart with "Sick, Sick, Sick," peaking at No. 32. Bayside's 2018 release, Acoustic Volume 2, features acoustic versions of some of the band's newer songs.
Two Decades of Punk
Calling Queens, New York City, its home, Bayside's beginnings can be traced back to the year 2000 with founding members Anthony Raneri and Mike Kozak. Having difficulty picking a name for the band, its members wrote "Bayside" as a placeholder on a demo CD the band was to give to New Found Glory. The placeholder name came from the Bayside train station as the group passed it on the way to hand over the demo. The name stuck, and the band has been known as Bayside ever since. Self-releasing a five-song demo, the band signed with Dying Wish Records and released two EPs: Long Stories Short in 2001 and Bayside/Name Taken in 2003. Signing with Victory Records soon after, the band began releasing full-length albums, building a strong and dedicated fanbase. The members of Bayside are passionate about their music, establishing the band's sound early on but experimenting with it on the more recent album Vacancy. Vacancy, the band's seventh album, was met with favorable reviews from critics and fans alike, and Bayside continues to share its music with the world after performing for nearly two decades.
Where can I buy Bayside tickets?
Get your Bayside tickets at StubHub, the world's largest ticket marketplace. At StubHub, every order is backed by its 100% FanProtect guarantee, keeping your transactions valid and secure as you buy and sell tickets through the website or mobile app.
Which songs might I hear at a Bayside concert?
Bayside has nearly two decades of music to choose from. At a live show, Bayside's setlist may include "Pigsty," "They Looked Like Strong Hands," "Devotion and Desire," "Mary," "Blame It on Bad Luck," "Duality," "It Don't Exist," "Masterpiece," "Transitive Property," "Montauk," "Stuttering," "Two Letters," "Already Gone" and "Sick, Sick, Sick."
What is a Bayside concert like?
Bayside often draws a large crowd and is known for putting on stellar live performances. Even at large venues with a multitude of fans, Bayside's crowd interaction, joke-telling and dedicated performance make fans feel as if they are in an intimate venue, enjoying music with close friends. Fans will often sing along to songs old and new as the band plays music selected off its entire discography.
Who are the current members of Bayside?
Bayside is currently made up of four members. Founding member Anthony Raneri is still going strong, singing lead vocals and playing rhythm guitar. The band also includes Jack O'Shea on lead guitar and backing vocals, Nick Ghanbarian on bass guitar and backing vocals and Chris Guglielmo on drums and percussion. In 2005, the band lost drummer John "Beatz" Holohan in a van accident. Bayside released the EP Acoustic in 2006 in Holohan's memory, dedicating the song "Winter" to the late drummer.
Does Bayside have a live album?
Fans wanting to get a taste of the live Bayside experience can pick up the album Live @ the Bayside Social Club. The album, recorded in 2008 at a free show in New York for Bayside Social Club members, includes live performances of songs off the band's first three albums.
Which artists are similar to Bayside?
Fans of Bayside may also enjoy the music of Motion City Soundtrack, Alkaline Trio and I Am the Avalanche.
Back to Top