There aren't any Events on the horizon right now.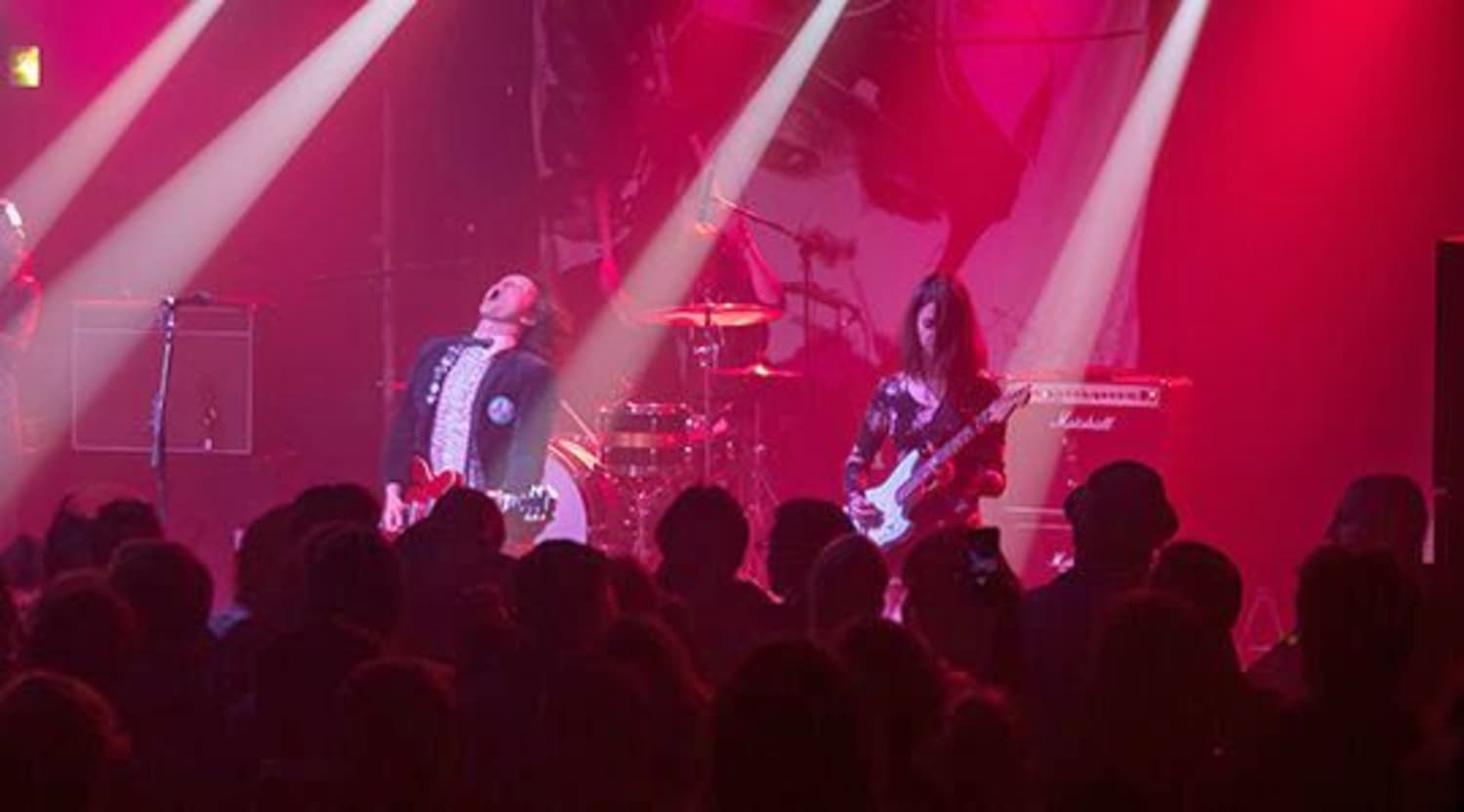 Alamy
Beach Slang Tickets
Beach Slang tour dates
If crowd response is any gauge, the guitar-heavy adolescent punk rock that pours through Philadelphia-based Beach Slang's songs resonates strongly with listeners. Fans with Beach Slang tickets can look forward to live shows that are loud with guitars and even louder with emotions. Audiences never know exactly what will happen on stage, thanks to frontman James Alex's penchant for crowd surfing or inviting members of the crowd up to have a whack at the bass or drum set. In one particularly memorable concert, their encore lasted an hour and a half - almost twice as long as their original set.
Beach Slang's background
Beach Slang is not the first shot that frontman James Alex took at the music scene: He originally chased punk fame in a band called Weston. After deciding that music wasn't the ticket to his livelihood after all, he settled down to a job in graphic design - but he couldn't stop tinkering with his songs and playing them at open mics. In 2013, he and drummer JP Flexner recruited two more musicians - Ruben Gallego on guitar and Ed McNulty on bass - and Beach Slang was born.
Beach Slang's discography and performances
As is common in the fast-paced Internet age of musical development, before they even played their first shows together, Beach Slang released their first EP, Who Would Ever Want Anything So Broken? and started generating online buzz through Pitchfork. They began playing live shows in June 2014, about a year after the band had formed.
Another EP, Cheap Thrills on a Dead End Street, followed later that year, and the next year - 2015 - they put out a debut full-length album, The Things We Do to Find People Who Feel Like Us. By then the band had already generated sizable buzz and gone through a string of extra guitarists, including Spencer Dorsey, formerly of No Summer, and Dan Metzker, formerly of The Danger O's. The original four-member lineup stood until the abrupt departure of two of the founding members, Ruben Gallego and JP Flexner, in mid-2016.
The band's second full-length album, A Loud Bash of Teenage Feelings, released in 2016 and, because it had been recorded before their departure, included Flexner on the drums and Gallego on the guitar. By the end of 2016, their replacements had been named: Aurore Ounjian (guitar, formerly of Mean Creek) and Cully Symington (drums, formerly of Afghan Whigs and Cursive) - and the band resumed its usual four-person tour lineup.
Similar to Beach Slang
It's impossible to attend a Beach Slang tour without drawing the inevitable comparisons to the often gleeful, sometimes sardonic punk legends, Green Day. Fans who love their Beach Slang tickets will probably also love the unpredictable, sometimes bratty but always endearing antics of another set of punk legends, The Replacements.
Back to Top
Epic events and incredible deals straight to your inbox.