There aren't any Events on the horizon right now.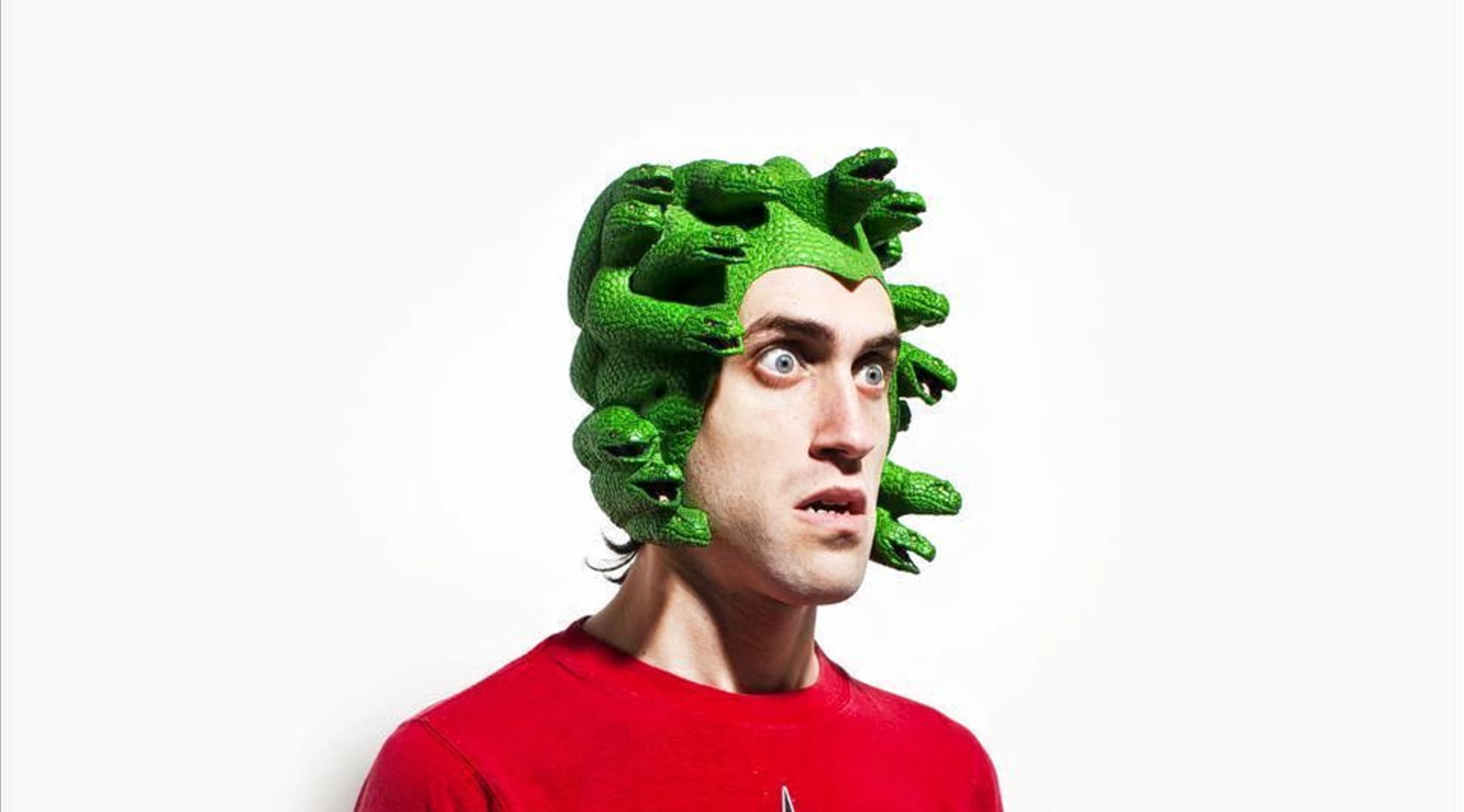 Rovi
Beardyman Tickets
Beardyman Tickets
Born in 1982, Darren Foreman is better know to his fans as Beardyman, a London musician who has made a name for himself as one of the best beatboxers in the world. Beardyman has been entertaining audiences across the globe with his beatboxing skills, which he sings over live looping technology. In both 2006 and 2007, Beardyman battled to become UK Beatbox Champion and was the first beatboxer in UK history to win two consecutive titles. Now, he's taking his tour on the road and you'll want to be there when he busts out his latest beats! Secure your Beardyman concert tickets today at StubHub and get excited, because you're about to witness a once-in-a-lifetime live performance!
Beardyman Concert Tickets
According to legend, "Beardyman's" name was conceived on the spot when he needed a moniker for his flyers at an early show, and he had a beard at the time. Of course, the artist has put much more thought into his crowd-pleasing beatboxing. In addition to his solo beatboxing material, Beardyman uses music technology to loop and sample his vocals, effectively producing whole DJ sets where the records are constructed live from his vocalisations. It's complicated to describe just how Beardyman does what he does, but it's a must-see music act for anyone who loves great beats and entertaining shows. So what are you waiting for? Score your music tickets today at StubHub!
Beardyman Tour Schedule
You're probably wondering what Beardyman sounds like. Let's just say if you love drum-heavy dubstep, breakbeat, trance, techno and other forms of electronic dance music, you are going to flip out when you see how this one-man band can make it all happen with nothing but his voice and live looping technology. His unique blend of beatboxing music also incorporates elements of reggae and country music, which a certain humor to his show-stopping songs. Beardyman's alternative music tickets always sell out fast, so be sure to order yours in advance at StubHub!
Beardyman Concert Tour
Virtually all of Beardyman's music is created using his only his vocal chords to produce sounds, and incorporating music technology such as vocoders and software synthesis to alter the pitch of his voice, or to add various kinds of audio effects such as delays, reverbs or modulation effects. Now you can come listen to never-before-heard tracks off his upcoming 2013 album, in which he makes exclusive use of his latest "Beardtron 5000 MkII technology." Score your dance music tickets today!
Beardyman Tour Dates
Beardyman has his own cult following who refer to themselves as, "Deus Ex Barba" - latin for "God out of beard" and come out in droves to support him whenever he takes to the stage. In addition to his vocal and music technology skills, Beardyman loves to incorporate humor into his act. He's impersonated Elvis, dressed as a monkey on stage at Bestival and even posed as an Austrian climate change lecturer, "Professor Bernhard Steinerhoff", before starting his set, which got over 1 million hits on Youtube. He even has a hilarious"Kitchen Diaries" video series in which he combines beatboxing with cooking. Needless to say, this talented artist also has a silly side, so come laugh along with the crowd at his next live music and comedy show! Visit StubHub today for a current Beardyman tour date schedule and get ready to rock out to this dynamic musician, who the BBC dubbed, "The King of Sound and the Ruler of Beats!"
Back to Top
Epic events and incredible deals straight to your inbox.