There aren't any Events on the horizon right now.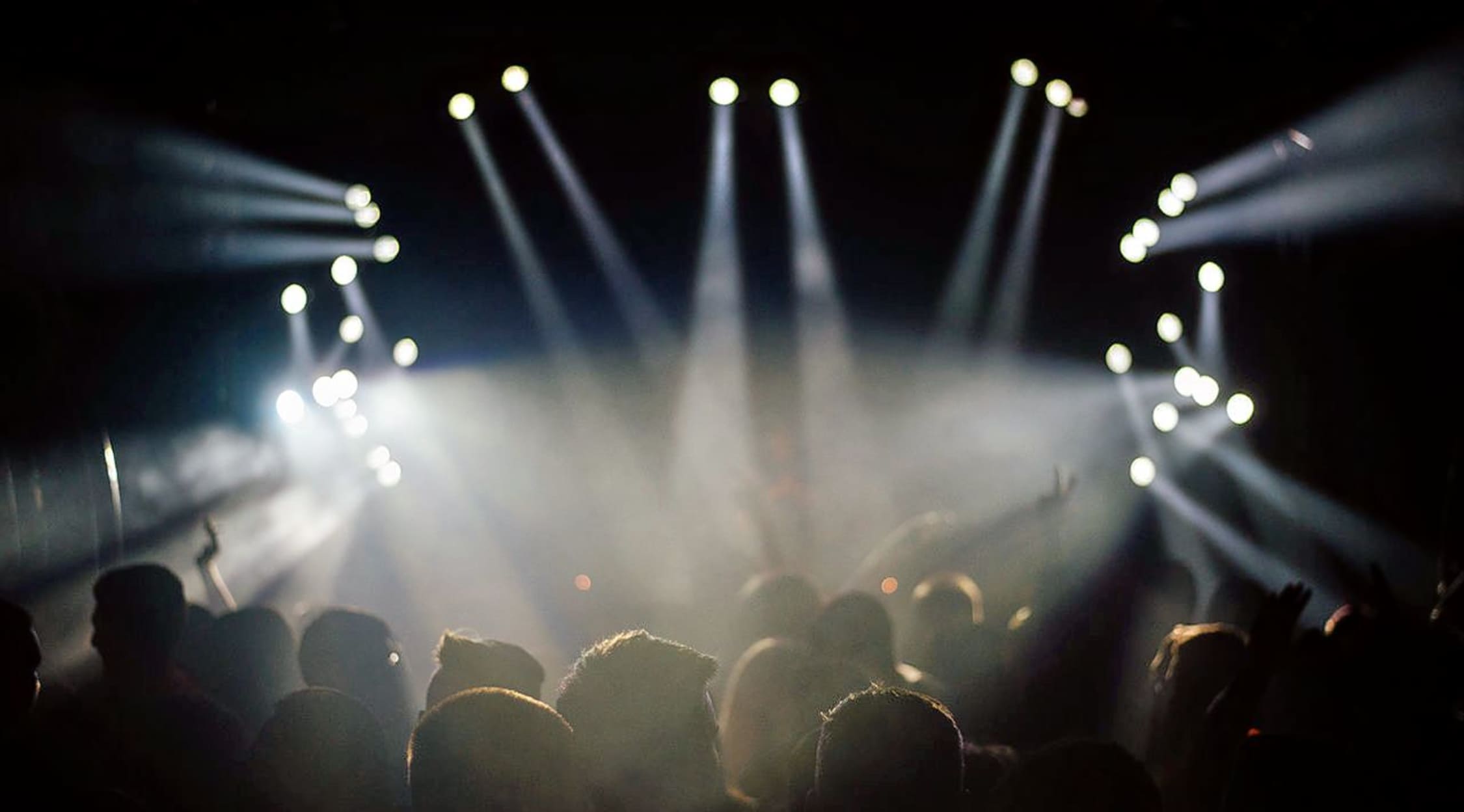 Stocksy
Beastie Boys Tickets
Beastie Boys Tickets
Ad-Rock, Mike D and MCA turned the Beastie Boys into an American emblem that hasn't been forgotten. After first building a name in punk rock, these artists turned toward the rising stigma of rap and added an electric guitar to it. Few could take them seriously, but even less could turn them off the radio. The three young stars from New York City signed with Def Jam, and with them came a crunch sound, a hip-hop theme and a steady "Cappella" flow. The '80s were a surreal time for them, and New York - especially Brooklyn - would never be the same.
It's Time to Wake Up for the Beastie Boys
"No Sleep Till Brooklyn," peaked on the charts at No. 22 with "Make Some Noise" pushing the Beastie Boys to reach an all-time high at No. 11. The group's Licensed to Ill wasn't just about your right to being cool. It was a perfect setup for the lineup that followed: Paul's Boutique in 1989 and Hello Nasty in 1998. The latter, which was recorded under Capitol Records, topped the Billboard 200 and sold 600,000 copies in a single week. The electronic voice of "Intergalactic" is still memorable today. Now to think of it, these guys were only trying to, " … crack [one another] up," yet to their surprise, more than 26 million records have been sold. The death of their very own Adam "MCA" Yauch in 2012 led to a devastating time of reflection that pushed the remaining performers into a seven-year hiatus. As a team, they are the No. 1 selling rap group to date; they are still performing live for audiences around the globe.
Where can I buy Beastie Boys tickets?
Take a peek at StubHub for the quickest glance over the tickets, seats and live venues where the Beastie Boys will showcase. This site is a one-stop-shop for safe, protected tickets and a list of the exact seats you want.
Which celebrities have the Beastie Boys performed with?
The Beastie Boys' "Fight for Your Right 'Revisited'" video debuted in 2011 with a list of comedian appearances and top celebrities. In fact, there are more than 37 guest appearances in it. The video begins with the "Beastie Boys" as reenacted by Elijah Wood, Seth Rogan and Danny McBride. Later, Will Ferrel, John C. Reilly, Mike Mills and Steve Buscemi appear. The entire length of the film is 29 minutes and centers around three friends looking to party.
What will the setlist of the Beastie Boys consist of?
The most-highly rated Beastie Boys songs are scheduled into a live performance of "Get it Together," "So What'cha Want," "Sabotage," "Intergalactic," "Shake Your Rump," "Brass Monkey," "Hey Ladies" and "Sure Shot."
Are the Beastie Boys coming to a city near me?
Expect both Ad-Rock and Mike D - the two remaining performers of the group - to tour Brooklyn's Kings Theatre, the Tower Theater of Philadelphia, the Waterstones Piccadilly in London, UK, and within San Francisco at Nourse Theater.
How many Grammy Awards have the Beastie Boys won?
Out of the 10 nominations held by the group, they have won three Grammys. These titles were for Best Alternative Music Album in 1999 regarding Hello Nasty, the Best Rap Performance by a Duo or Group in the same year for "Intergalactic" and then a 2008 trophy for Best Contemporary Instrumental Album regarding The Mix-Up.
What are some popular Beastie Boys albums they played live?
The Beastie Boys released eight mainstream LPs with Licensed to Ill as their best seller. It sold more than 10 million copies. Committee Part Two released in 2011 with their To the 5 Boroughs recognized as "an age of maturity for the group." Ill Communication was a 1994 outreach. It was recorded with appearances from Biz Markie and R&B singer Q-Tip.
Back to Top