We didn't find any Events nearby, but here's what's happening in other cities.
Beatles vs Stones tour venues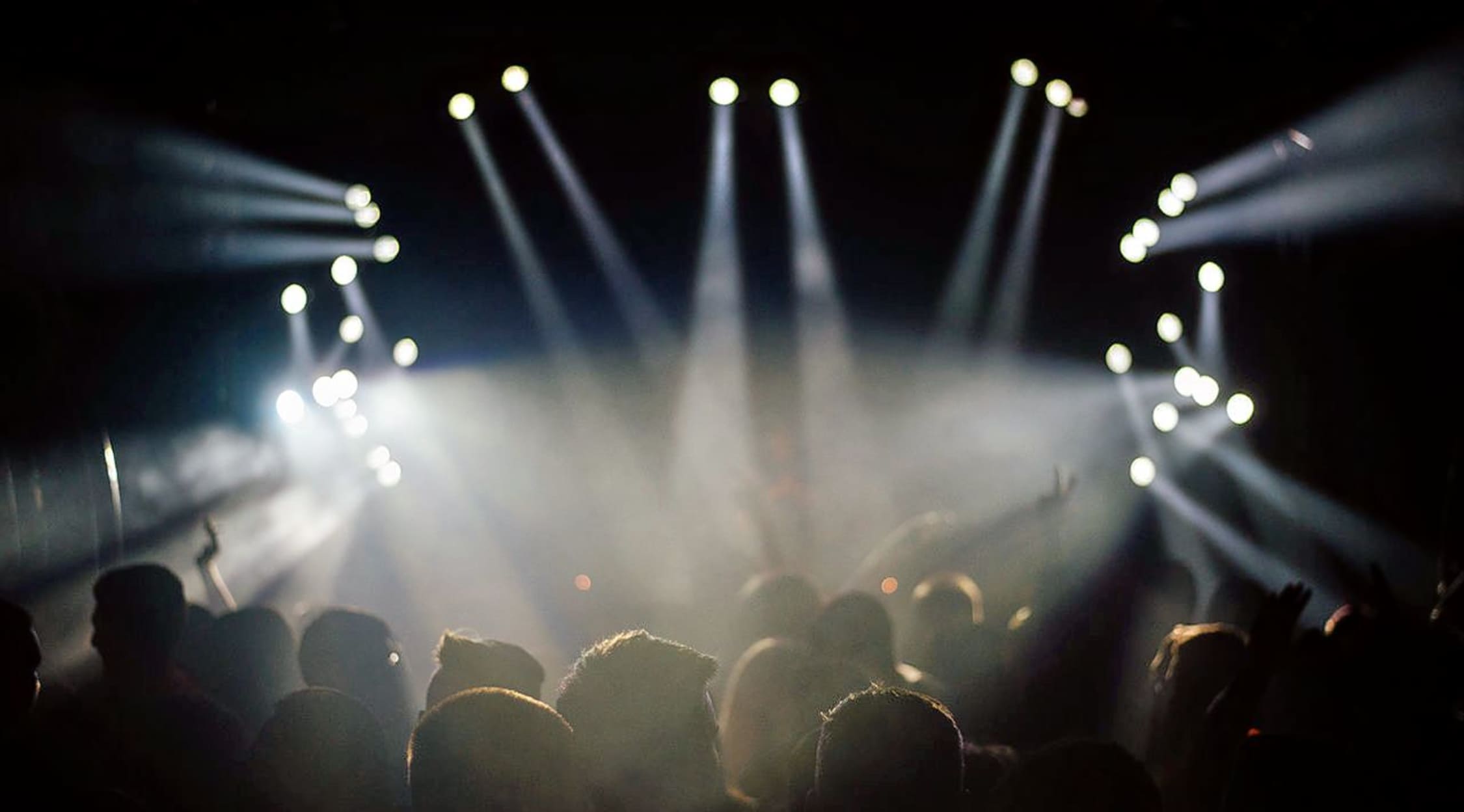 Stocksy
Beatles vs Stones Tickets
Beatles vs. Stones – The 2016 Tour
Whether Beatles vs. Stones are playing in state-of-the-art performance centers or in the most unique concert venues, this hugely entertaining show brings one of the most faithful recreations of the British Invasion in the industry today. Abbey Road and Jumping Jack Flash are two accomplished tribute acts who deliver the original material with vintage instruments, note-for-note arrangements, and over-the-top costumes. Don't miss your chance to see one of the most epic rock battles live and in the flesh! Get your tickets today.
About Beatles vs. Stones
The British Invasion introduced America to two of the most popular rock bands of all time, the Rolling Stones and the Beatles, as well as to the most heated debate in rock history – which one was the best? These two iconic groups will throw down in a mash-up duel onstage – a "musical shoot-out", if you will – showcasing the world famous tribute bands, Jumping Jack Flash and Abbey Road. The two bands will come together onstage for five alternating power sets and a show-stopping encore that makes this concert a once-in-a-lifetime experience.
The cast of the critically acclaimed musical In My Life play together as the concert band Abbey Road. With Liverpudlian dialects, vintage instruments, custom-made costumes, perfect note-for-note covers of Beatles hits, tight harmonies, and an overall flawless attention to detail, Abbey Road has developed their performance to be one of the most visually and musically satisfying Beatle tribute shows in the world. Abbey Road brings to life the charm, wit, music, and magic of the Beatles, including the unstoppable quartet's cheeky personalities and banter in between songs.
Three costume changes will cover the full range of the Beatles experience and beyond, from early black Beatles suits to Sgt. Pepper's regalia to Abbey Road eccentricities. You will hear "A Day in the Life" with full orchestration and "Penny Lane" with the piccolo trumpet solo. Relive the emotional impact of Paul McCartney's poignant solo in "Yesterday", as well as the headlong energy of stadium smashers like "Twist and Shout".
When Jumping Jack Flash takes the stage, your favorite 500-seat venue will reel with the full Rolling Stones experience. They're all there: Keith Richards is posing with his beat-up, trusty Telecaster and ripping licks, while Mick Jagger gyrates and prances. Charlie Watts and Bill Wyman are laying down the beat and, depending on the time of night, either Ron Wood or Brian Jones are rounding out the lineup. There's just one problem, though – this isn't London in 1964, it's California in 2016. Put down your pint and look closer, mate – it's Jumping Jack Flash, the best Rolling Stones tribute act in the world!
Jumping Jack Flash is honored to recreate the live performances of the Rolling Stones. They faithfully deliver what crowds flock to see – the power and theatrics of the world's greatest rock n' roll group in its prime. Playing a selection of songs from all periods of the Rolling Stones' legendary repertoire, you can count on hearing the group perform all of the hits that you still sing along to. The band has taken the greatest care with even the smallest of details to ensure that the songs, the wardrobes, and the instrumentation are spot-on revivals of the original items. If Jumping Jack Flash doesn't rock you, nothing will! Only the lucky few have the resources to procure the legendary Stones for a private event or buy stage-side tickets. For everyone else, Jumping Jack Flash lands you front and center for the second most memorable show of your life.
Nate Bott plays John Lennon. Bott studied classical cello and voice music theory as a child, and he began playing rock n' roll when he was 15. Bott has independently issued five albums and his band, Big City Rock, was signed to Atlantic Records and toured the country. Bott is a lifelong fan of the Beatles.
Chris Paul Overall plays Paul McCartney, and is based in Long Beach. This critically acclaimed singer-songwriter boasts a vocal range of over four octaves. His narrative lyrics and hook-driven, melodic songs have made Overall one of the premier artists in Southern California.
Jesse Wilder plays George Harrison. Wilder became a Beatles fan when he received a cassette tape of the Beatles when he was seven years old. He quickly wore out the tape by playing it daily. Wilder recalls attending a comedy show dressed like a Beatle at the age of ten and being subsequently teased by the comedian.
Axel Clarke is Ringo Starr. Clarke is a high school teacher by day, but at night he adopts a Liverpudlian accent and a wig to play one of the Fab Four. Clarke holds a Bachelor's and a Master's degree in performance percussion from California State University.
Murphy Martin plays Brian Epstein. He arrived on this world 32 years ago with a talent for storytelling. Martin attended the California Institute of the Arts, where he earned his BFA in Acting. Since relocating to Los Angeles seven years ago, he has appeared in web series, feature films, and short films.
Manager and co-producer Tom Maher has been part of management teams for internationally famous acts such as My Little Funhouse, John Jorgenson, Leon Russell, Danzig, Zakk Wylde, Blind Melon, Slash, and Guns N' Roses. Maher currently manages Abbey Road in addition to working with the management team of My Vitriol, Zebrahead, Sepultura, and Motorhead. He also helps to manage up-and-coming acts like Icon Crash of Finland, Obsessive Compulsive of the U.K., and Orange.
Co-producer Andy Nagle is a veteran of live theater, and has earned three awards for his work as a producer. He has produced more than 35 live productions and has served on the Board of Directors of numerous theaters. His is currently overseeing a theater residency in Whittier, California. Nagle began his entertainment career in 2008 at the La Jolla Booking Agency.
Previous Hits
Beatles vs. Stones has received rave reviews from media outlets such as The Orange County Register, The Los Angeles Times, The Idaho Statesman, and The San Clemente Times.
Trivia
Before assuming the role of Paul McCartney, Chris Paul Overall fronted the award-winning Orange County band Wonderlove.
The Beatles vs. Stones Concert Experience
Get ready for one of the most unforgettable musical showdowns in the entertainment industry today! Beatles vs. Stones attempts to resolve the age-old dilemma of which band was the greatest, and they do so with panache, flawless technique, and perfect attention to detail. Whether you are a stalwart Stones fan or a bastion for the Beatles, the Beatles vs. Stones concert experience is guaranteed to be one you won't soon forget.
Back to Top
Epic events and incredible deals straight to your inbox.