There aren't any Events on the horizon right now.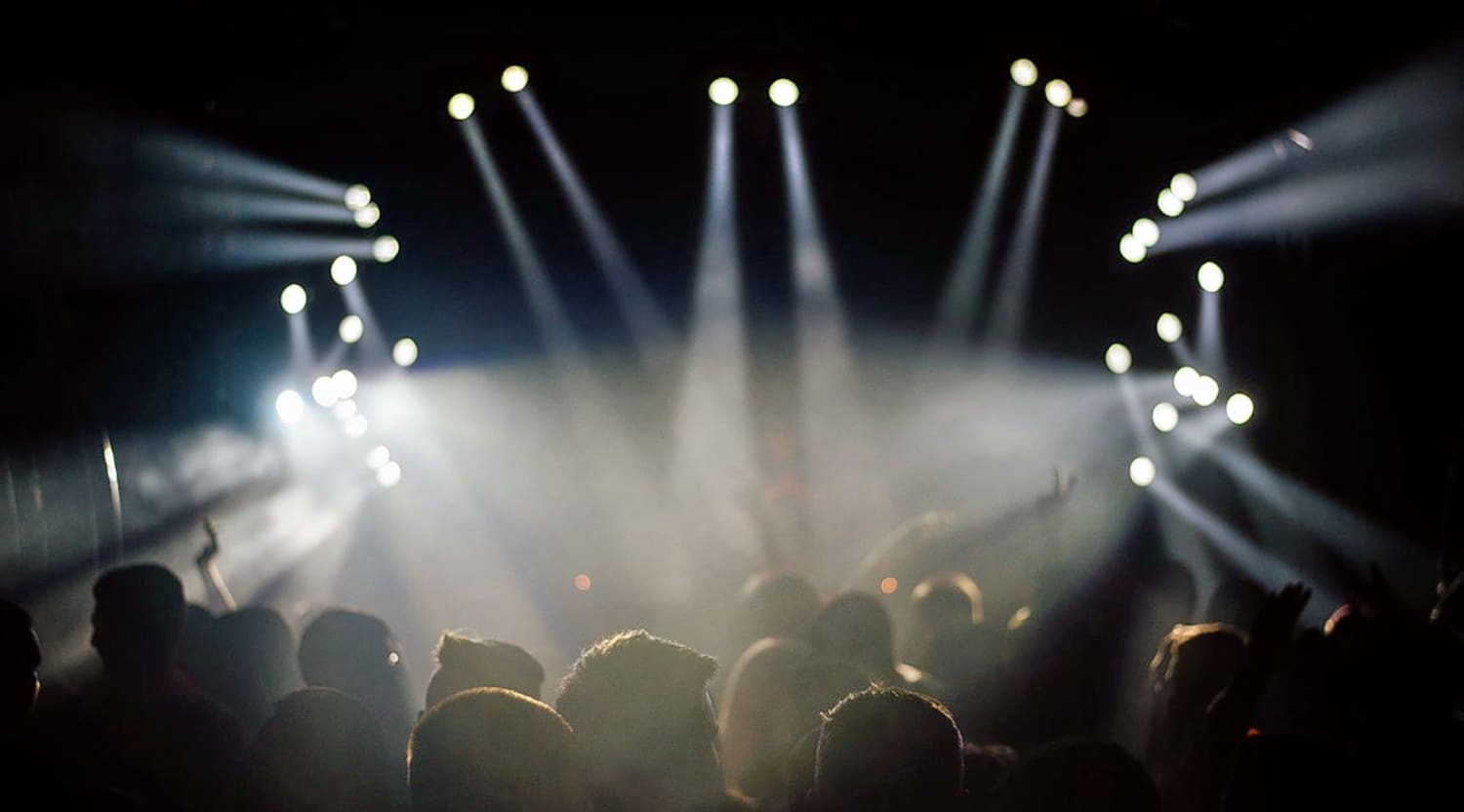 Stocksy
Beauty In The Breakdown Tickets
Beauty in the Breakdown – The 2016 Tour
Beauty in the Breakdown will be performing at Venice Wave Fest in September of 2016. More concert dates will surely be booked in the near future. Set up a StubHub alert to ensure that you catch Beauty in the Breakdown's next show!
About Beauty in the Breakdown
From the second that we are born, sounds crash upon our ears, immediately becoming part of who we are. Sound envelops our true essence and lays out the course of our future journeys. We develop and assume colors, shapes, and environments, all of which are constructed with the vibrations of sound. In this way, everything is made of music. It is the basis for what we revel in and who we become. It informs our wonders, our sorrows, our happiness, and our contentment. It is the material of our souls. Every single human lives their own unique song every single day. While we do this, we continue to love, hate, recover, lose, hurt, see, fall, and learn. Inevitably, we compose our own soundtrack with each step taken.
This is what Beauty in the Breakdown is all about! The band is dedicated to exploring the journey from our birth to the present time. It is a realization of all that inspires and hurts. It is a part of a never-ending wave. It continues to excite, delight, and entrance the ear. It is a creation of a soundtrack and a collaborative vision.
In 2014, Beauty in the Breakdown was formed as an American pop act. The band creates their own version of percussion-driven electronic pop. The musical soundscape has a new frequency, fronted by Chastity Ashley (a celebrated percussionist) along with Ian Alexander (an accomplished and versatile guitarist). These two are joined by Christmas Collazzo (a young, award-winning drummer) and Alexandria Reyes (a renowned and sensational bassist).
On April 14th, 2015, Beauty in the Breakdown debuted their inaugural EP effort, titled NEON. Sahaj Ticotin (from the band RA) produced the set, which features a remix of RA's "Around the World" by DJ Rap, house legend. The members of Beauty in the Breakdown have already experienced considerable success as individual artists, and their combined influences range from Kaskade to Prince. This collaboration ensures that the band and their unique electro pop style will spark a fire in the music world. Beauty in the Breakdown offers something electric and dynamic. Ashley is lauded is as a skilled player of the traditional African drum known as the djembe, and she is also experienced with other percussive instruments. Alexander, who has a powerful flamenco style with the additional influence of rock, contributes raging riffs that show off Ashley's distinct vocals and pounding tribal beats.
Ashley went to Hollywood to attend The Musicians Institute. There, she studied the full PIT program curriculum on drum under the celebrated drummer of Korn, Ray Luzier. At that time, she was a part of a group called Outlett, which went on to earn several music awards and were the openers for Aerosmith and Motley Crue.
Alexander began his musical journey at the age of seven. As an adult, his melodious and enigmatic songwriting and guitar rhythms would earn him a record contract with the regionally renowned act Unset. Gridiron Records, the hard-hitting rock label, brought on Mikey Doling of Snot/Channel Zero to produce their full-length album debut, Remains of a Dream. Alexander's band was playing for sold-out crowds, they landed multiple songs on film soundtracks, and they completed national tours.
Alexander and Ashley had met while playing shows together on the road. They had a strong personal and creative connection, which they decided to take in a new direction. In March of 2014, Collazzo and Reyes were both recruited to complete the lineup of Beauty in the Breakdown. As soon as they had their first rehearsal, they knew that their output as a unit would defy type-casting and would blend genres.
Beauty in the Breakdown hit the ground running with their debut performance at the Sundance Film Festival in 2015, where they played alongside Iggy Azalea and Skrillex. On top of that, they were co-headliners at the Los Angeles Pride Festival with Tinashe and Ke$ha, performing for a crowd of more than 20,000.
Beauty in the Breakdown's latest singles, "Around the World" and "It's Not Too Late", are perfect examples of the band's lyrical and sonic approach. The tunes are about releasing your inhibitions to connect with those who bring out your best side. "Around the World" debuted exclusively on VEVO and has more than 125,000 plays so far.
Previous Hits
Chastity Ashley has accomplished much in the music industry with her passionate drumming. She was selected to be the house drummer on the Keenen Ivory Wayans Show. Later, this led to signing on as the backup vocalist and percussionist with the one and only Duran Duran. With these legendary synth poppers, Ashley traveled from Madison Square Garden to Brazil. Her performance on the tour inspired a comment from Love Tsunami in Jam Magazine, who said that Ashley's small percussion kit enhanced Roger Taylor's performance in several songs. Ashley has also performed and worked with Tierra, Perry Ferrell, Cypress Hill, Filter, Ben Harper, Alice in Chains, Tom Morello, Ana Matronic, and Mark Ronson. She has also been featured in prestigious magazines, including Modern Drummer and Drum Magazine (in which she was listed as "Best Hip-Hop/Rock/Pop Percussionist" and "Rising Star Percussionist").
NEON, the band's debut EP, made number 41 on the iTunes pop charts the week of its release. It earned a rave review from Los Angeles' Music Connection Magazine, who deemed Ashley's percussion to be "weapons-grade".
Trivia
One of Chastity Ashley's singles was featured in the Disney film, Brink.
The Beauty in the Breakdown Concert Experience
The Beauty in the Breakdown concert experience is one of the most smashing and sweet electro pop shows you can find today. Seeing a concert by these pioneering newcomers is a chance to catch them on the ground floor of what will undoubtedly be a meteoric career. Whether they are opening with their latest hit "Around the World" or busting out their unreleased gems, Beauty in the Breakdown deliver a show that is as transcendent as it is visceral. Don't miss out on the electro pop concert that everyone will be raving about!
Back to Top
Epic events and incredible deals straight to your inbox.