We didn't find any Events nearby, but here's what's happening in other cities.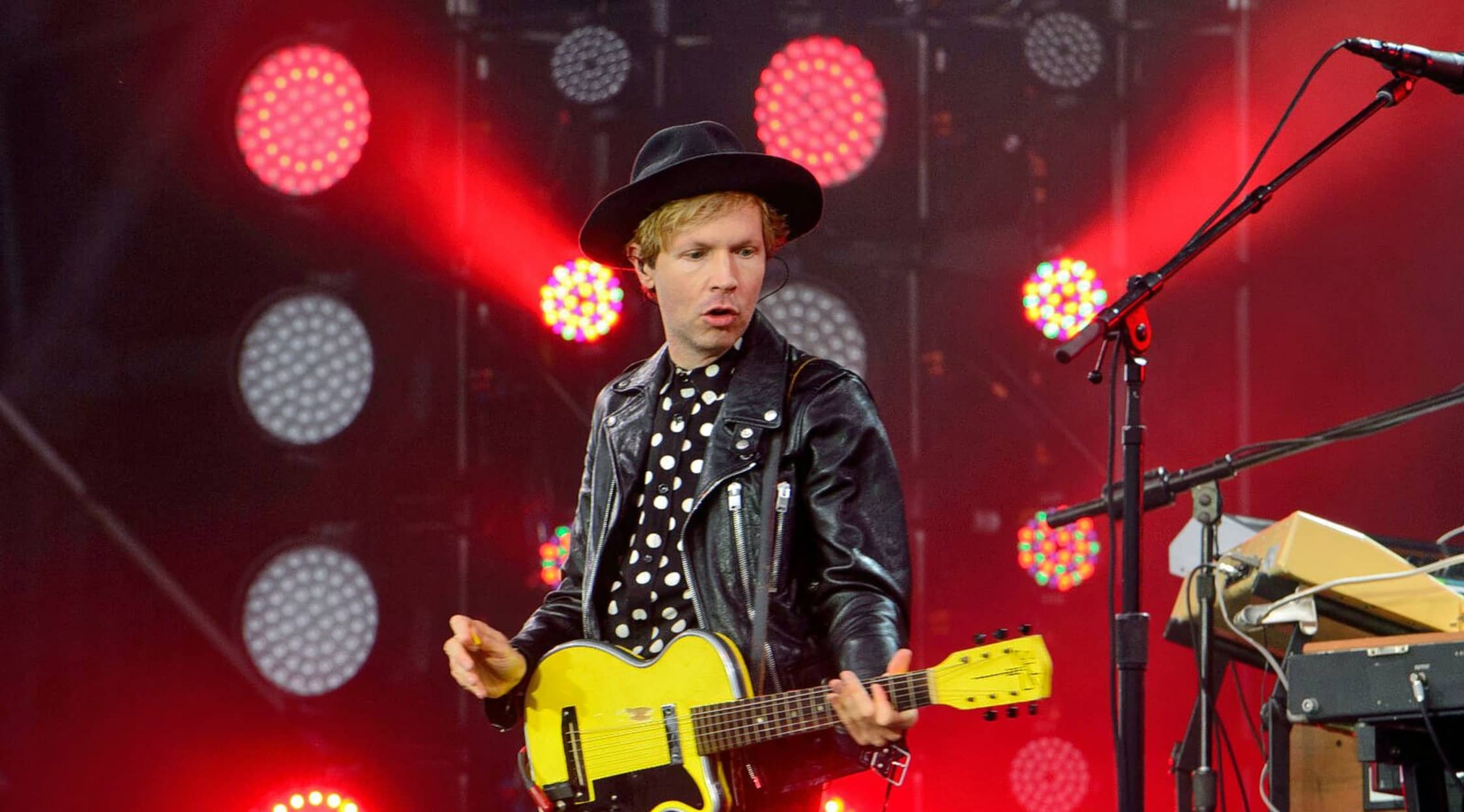 Alamy
Beck Tickets
Beck Tickets
Since the 1990s, Beck has been bringing his inimitable trademark sound to fans, racking up myriads of fans and industry awards along the way. Born on July 8, 1970, in Los Angeles, California, as Beck David Campbell, Beck later took on his mother's last name, Hansen, until dropping a surname altogether. His mother was part of the Andy Warhol art movement, and his father was an avant-garde artist, paving the way for the eclectic musician and artist he became. His first foray into music came in the late-1980s and early-1990s where he started out dabbling in folk and country variants. From there, the evolution of the Beck you know today passed through rooming houses, video stores, bidding wars, conflicting critics and endless hours in the recording studio. The results of this are evident in Beck's cathartic live performances.
Odelay He Who?
Sporting that signature "Devil's Haircut," Beck is far from a "Loser," baby. The endlessly prolific singer-songwriter, multi-instrumentalist, rapper and record producer has put out 13 studio albums, two of which were named in Rolling Stone Magazine's list of the 500 Greatest Albums of All Time, and gone platinum four times. Each Beck album, from Mellow Gold to One Foot in the Grave,Midnite Vultures to Modern Guilt, Sea Change to The Information offers its own unique sound representative of the zeitgeist of Beck's life at that moment in time it was written and recorded, each maintaining that same signature Beck style.
Where can I buy Beck tickets?
Buy Beck tickets with ease at StubHub.
What can I expect from Beck?
Beck's unique brand of indie rock is nothing if not idiosyncratic. His trademark sound is a carefully crafted collage of diverse styles and musical genres, including alternative rock, psychedelia, funk, folk, hip hop, soul, Latin music, jazz electronic, country and noise music. His songs incorporate obscure lyrics, often ironic in tone, with postmodern instrumentation, including samples, sound effects, live instruments and drum machines. The city of Los Angeles often plays a key or underlying role in his songs and sound. In his live shows, Beck likes to play with visual collages incorporating video and effects to complement his music. All this is to say every Beck concert is sure to be a creative, eclectic and innovative audio-visual experience like no other.
What Grammy Awards has Beck won?
Of the 20 music industry awards Beck has won over the years are seven Grammys: Best Male Rock Vocal Performance in 1995 for "Where It's At", Best Alternative Music Performance in 1197 for Odelay and again in 2000 for Mutations, Album of the Year and Best Rock Album in 2015 for Morning Phase and Best Alternative Music Album and Best Engineered Album, Non-Classic in 2019 for Colors
What Beck songs might I hear in concert?
Beck has many hits to choose from when putting together a set list for his shows. Generally, however, you can expect to hear selections like "Peaches and Cream," "Pay No Mind (Snoozer)," "It's All in Your Mind," "The New Pollution," "Tropicalia," "Hell Yes," "Nobody's Fault but My Own," "Sexx Laws," "Nicotine and Gravy," "Lost Cause," "E-Pro," "Girl," "Cellphone's Dead" and "Think I'm In Love".
Who are Beck's musical influences?
You can hear a diverse range of musical influences in the music Beck plays at his live shows from hymns and church music to noise rock.
Who has performed with Beck live?
Beck's touring band has included Dwayne Moore on bass and synthesizer, Chris Coleman on drums, Jake Sinclair on acoustic guitar, Cecilia Della Peruti on electric guitar and sitar, Jason Falkner on electric and acoustic guitar and synthesizer, Alex Lilly on keyboards and percussion, Roger Joseph Manning Jr. on keyboards and synthesizers. Opening for Beck on his latest tour are acts including Cage the Elephant, Wild Belle, Spoon and Sunflower Bean.
Back to Top
Epic events and incredible deals straight to your inbox.