There aren't any Events on the horizon right now.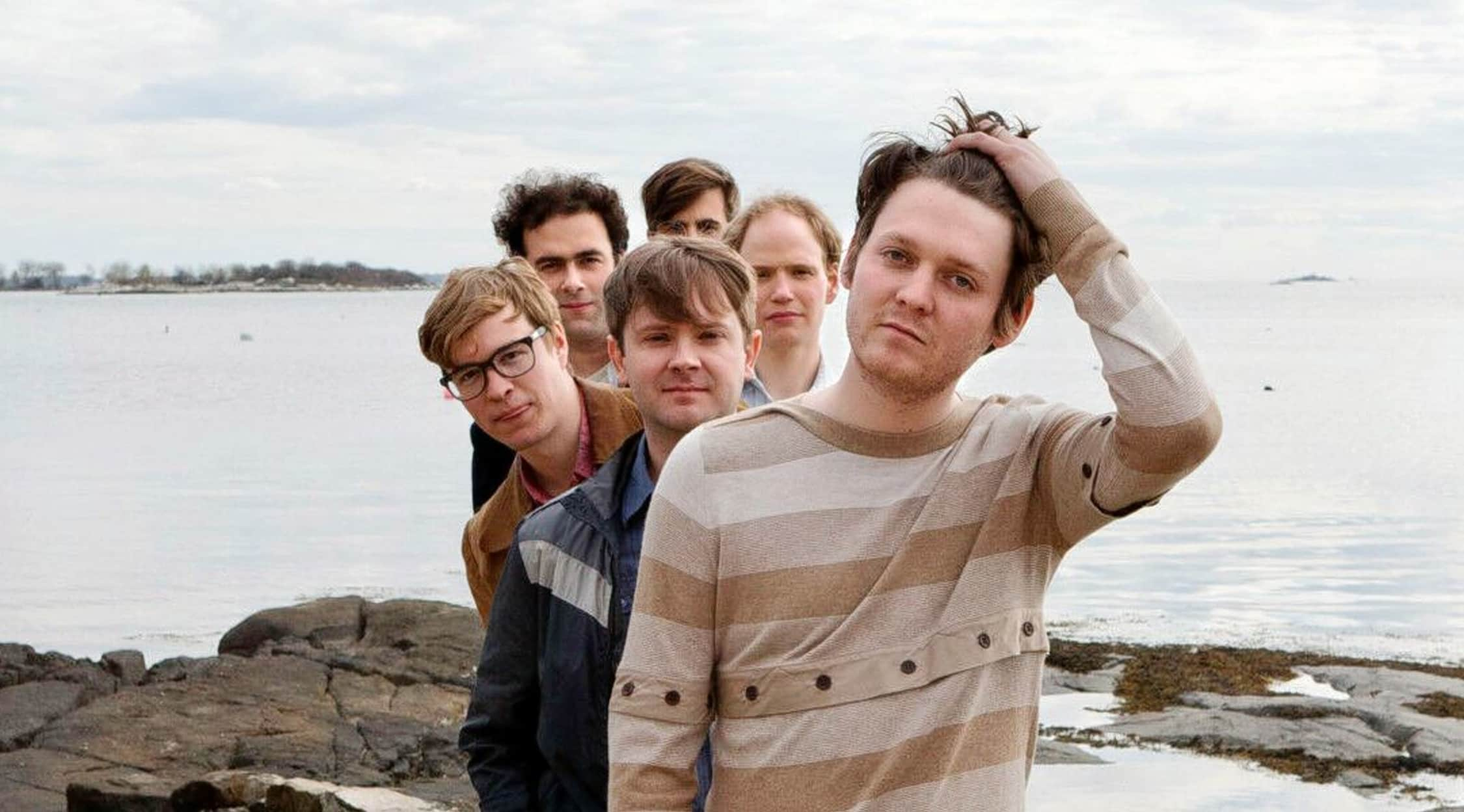 Rovi
Beirut Tickets
Beirut Tickets
For more than a decade, Beirut has been bringing world music elements into the indie scene and wowing audiences along the way. The brainchild of founding member Zach Condon, Beirut is a beautiful representation of the importance of being adventurous. Going to see a Beirut concert underscores just how inventive and talented this band is.
Root for Beirut
Beirut was started by Zach Condon of Santa Fe, New Mexico. His background in jazz greatly informed his songwriting style. As a student at the University of New Mexico, Condon made his first album, Gulag Orkestar. It became a surprise sensation upon its release in 2006, winning praise from critics for its lovely songs, including "Postcards From Italy" and "Scenic World." A year later was the release of The Flying Club Cup, which took inspiration from French music. Their third album, The Rip Tide, was released in 2011. This was distinct as it was recorded entirely live. Some found its sound more conventional compared to their previous releases, but it was considered to be another strong effort from the band. Four years later, Beirut came out with No No No, and fans responded in anything but a negative fashion. In early 2019, they released their fifth album, Gallipoli. This album was also well-received and peaked at No. 3 on Billboard's US Independent Albums. Beirut has also received quite a lot of attention for the instrumentation that's used. Condon rotates between playing trumpet, ukulele and flugelhorn. Other baroque instruments the band features include violin, viola, cello and piano. They also use more traditional rock instrumentation, such as bass and drums. Beirut has appeared on television series such as The Late Show with David Letterman, The Late Show with Stephen Colbert and CBS This Morning. They've also performed at music festivals such as Pitchfork, Coachella and Bonnaroo. While Beirut has seen some rotation in their lineup and variation in their sound, they continue to make highly compelling music and draw fans to their shows.
Where can I buy Beirut tickets?
If you want to see Beirut live, the best way to do it is by getting your tickets at StubHub. With the FanProtect Guarantee, you can feel secure in your purchase and focus on seeing what's sure to be a fantastic show.
Where can I see Beirut?
Beirut is going to be performing in Europe, South America and North America in the fall. A European tour will bring them to cities such as Stockholm, Oslo, Copenhagen, Paris, Vienna and Warsaw. They'll come to Mexico City before flying south for the Popload Festival in São Paulo. Their touring year will end with dates in their home country. Cities they'll stop at include Nashville, Houston, Denver, Kansas City, Cincinnati and New York.
What can I expect from Beirut?
Going to a Beirut concert can be a life-affirming experience. Long-time fans and new listeners alike can have fun dancing and taking in all of the sweet melodies from the band. It's also especially great to see them live as you can see just how much every instrument adds to the overall effect. For many, seeing Beirut live only enhances their fondness for a band they already strongly admired.
How long is a Beirut concert?
Beirut shows tend to last between 50 and 80 minutes. They'll often play an encore of several songs.
What is Beirut's live setlist like?
Although most songs in Berlin's latest setlists have been from their newest album, Gallipoli, they will pull out songs from other parts of their discography. The most-played songs at Beirut concerts include "Nantes," "Postcards From Italy," "Elephant Gun," "Scenic World" and "The Gulag Orkestar."
Does Beirut perform covers live?
Beirut has frequently performed the song "Serbian Cocek" by A Hawk and a Hacksaw live. Former member Jeremy Barnes is a member of that band. They also perform covers of songs by artists such as Serge Gainsbourg ("La Javanaise") and Jacques Brel ("Le Moribond").
Back to Top