There aren't any Events on the horizon right now.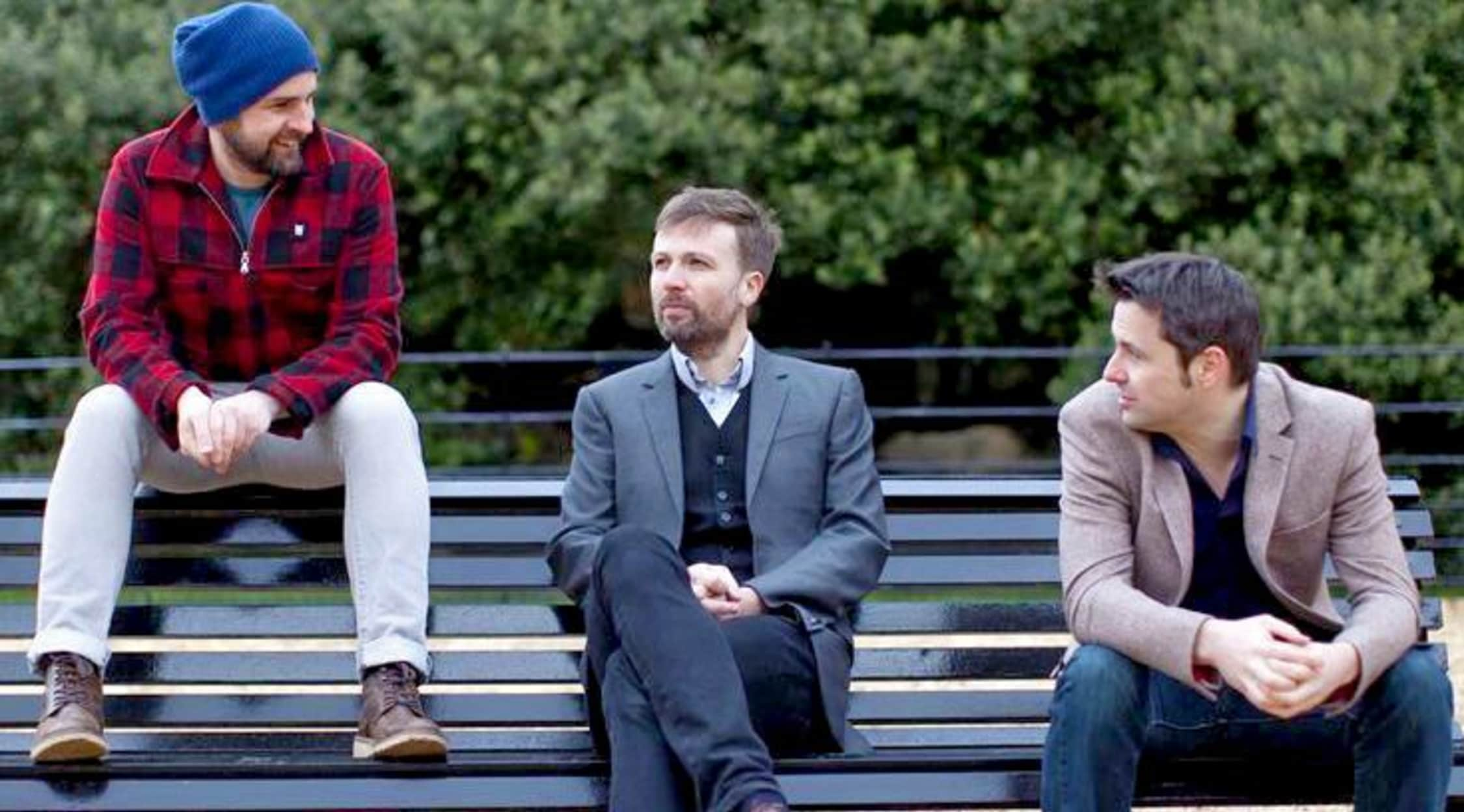 Rovi
Bell X1 Tickets
Bell X1 Schedule
If the American mainstream is sounding a bit lackluster and you're looking to broaden your musical horizons (without the burden of international airfare, of course), look no further than Ireland's own Bell X1. Second in popularity only to their predecessors, U2, Bell X1 is a band to keep a sharp eye on. With sounds similar to supergroups, Coldplay, Radiohead and The Flaming Lips, Bell X1 is a band worthy of the rave reviews and award nods that they so frequently garner. Methodic, experimental and a mature musical restraint, Bell X1's sound easily finds a place in your music collection as well as your daily soundtrack. Bell X1 is able to take a mood and turn it into sound - brilliantly and seamlessly. On their most recent record, Chop Chop, they scaled back a bit on the electronics. They found their tempo and settled into a more mellow, acoustic sound that feels deliberate yet organic. The album's mild guitar arrangements pair remarkably with the subtle piano arrangements, earning Bell X1 their place on today's relevant concert circuit. Upcoming tours in the United States are coming soon, so check out StubHub today for all the latest news and best deals! And, let's face it; a few minutes on your mobile device is a whole heck of a lot easier than booking a flight to Dublin.
Bell X1 Background
Bell X1 first took shape at the band, Juniper, which was the brainchild of frontman Dodi Ma (whose given name is Damien Rice). The rest of the band consists of Paul Noonan on drums and vocals; Brian Crosby on keyboards; and Dominic Philips on the bass guitar. They began optimizing their talents in 1991, marketing themselves as a cover band... and a good one at that. They attracted quite a following by performing around their nation's capital, playing weddings as well as private events. Fellow schoolmate, David Geraghty, soon caught wind of their growing success and signed on. And, without resistance, he convinced them to focus on original compilations. Their hard work finally paid off for the band, and after releasing two independent EPs, landed a huge recording contract with Polygram - a seemingly unheard of six-album backing. But creative differences between Ma and other bandmatesmetastasized quickly. Ma's creative eccentricities led the frontman to call it quits and take the solo route, just as their debut was being issued. The band took a hard blow. They took some time to regroup and changed labels and their name. They went with the name, Bell X1, a homage to the first plane in the world to break the sound barrier. Recording began, but the members seemed unable to get back into the creative groove. Hardly a success in any way, their debut as Bell X1 was a commercial flop. Bell X1 came back with the sophomore album, Music In Mouth, and reconfirmed the band's abilities. Music In Mouth hit gold, and they were back at it in full force. Over the next few years, the group garnered enough acclaim to earn Bell X1 many highly coveted slots in TV entertainment. They have performed on such shows as The Late Show with David Letterman, Late Night with Conan O'Brien and The Late Late Show with Craig Ferguson. Throughout their history, Bell X1 has added to their impressive list of producers and collaborating artists. Among those being Nick Seymour of Crowded House fame, as well as Roger Bechinan of Elvis Costello. With a respectable catalog of music and a growing fan base in the states, they took the leap and started their own record label, BellyUp Records, to allow them the creative freedom they so longed for, and it has proven to be a step in the right direction.
Bell X1 Albums
Since the official beginning of the band, Bell X1 has issued eight full-length albums to date, as well as numerous EPs and live albums. The year 2001 started them off with the release of Neither Am I, followed by Music In Mouth (2004); Flock (2006); Tour de Flock: Live At The Point (2007); Blue Lights On The Runway (2009); Bloodless Coup (2011); Field Recordings (2012); and Chop Chop (2013).
Bell X1 Trivia
These guys are about doing some good - not only have they donated to charities for cystic fibrosis research, they have also hosted benefit concerts to assist the number of "new poor" devastated by the economic crash. And, they're environmentally conscious as well, having purchased carbon offsets for their tours to diminish their footprint on the road.
Bell X1 Concert Experience
Now past their 10th year, Bell X1 have the experience and know-how to be revered as definitive crowd-pleasers. They are backed by an arsenal of musicians, to add dimension by way of brass instruments, and if you're lucky, you can catch them sneaking in a kazoo. And why not? These guys aren't all work and no play. They have fun with their music, and it's evident when you get out and catch them live. You can expect to hear the hits, but they are constantly evolving their sound, tailoring each show to keep it personal and fresh. So, take a night off and enjoy an evening with Bell X1. Check them and countless other trending artists at StubHub today!
Back to Top
Epic events and incredible deals straight to your inbox.