There aren't any Events on the horizon right now.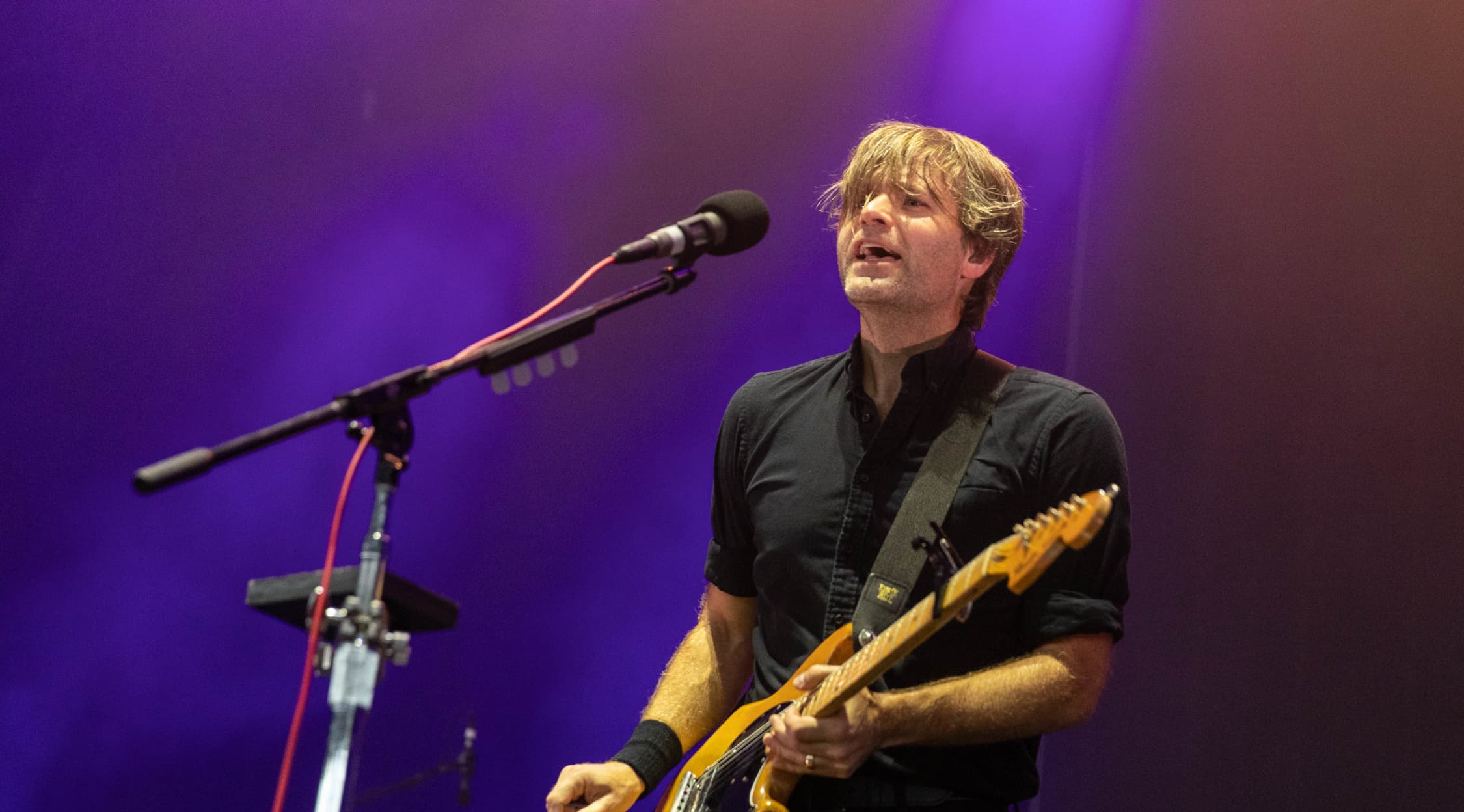 Zuma
Ben Gibbard Tickets
Ben Gibbard Tickets
Ben Gibbard is a prolific songwriter and singer. Gibbard is the force behind bands like Deathcab for Cutie and The Postal Service. Throughout the past 20 years, he's been behind some of the most beloved and influential music in America. Gibbard is known for his inventive sound and thoughtful lyrics. He's never shied away from the realities of life, like the highs and lows of relationships.
A Unique Sound
Ben Gibbard was born and raised in Washington State. He was a teen when the grunge movement took off in the Pacific Northwest. Gibbard was deeply influenced by musicians like Kurt Cobain, who combined a masculine style of rock with vulnerability and emotional honesty. As someone who enjoys reading, he has been influenced by Beat movement writers like Jack Kerouac. One of Death Cab's biggest hits, "I Will Follow You Into the Dark," is based on the Orpheus myth. Another influence in Gibbard's life is his Catholic upbringing, even though he is not as dedicated as he once was as a Catholic. Ben Gibbard is perhaps best-known for the insightful, moody music he made with bands like The Postal Service. The single "Such Great Heights" became something of a pop culture phenomenon and has frequently been covered. Since 2003, he's released four full-length albums and toured extensively. In addition, as a solo artist, Gibbard has been featured on NPR's Tiny Desk Concerts.
Where can I buy Ben Gibbard tickets?
You can get your Ben Gibbard tickets at StubHub, the largest ticket marketplace in the world. When you buy at stubhub.com, you also get the FanProtect guarantee to ensure your ticket purchase is secure.
Where is Ben Gibbard playing?
Ben Gibbard's tour schedule in 2019 is primarily in the US and Canada. Along with the band, Death Cab for Cutie, Gibbard is playing in places like the Hollywood Bowl and the Lollapalooza Festival. In addition, Gibbard will be performing in Canadian cities, such as in Vancouver.
What can I expect from Ben Gibbard?
When Gibbard performs, his stage presence is confident but never arrogant. He's always in command musically and his interactions with the crowd are warm and relatable. Attendees often describe transcendent moments happening in his shows. Gibbard's setlists include both new and old music favorites like "I Will Follow You Into the Dark."
Who has Ben Gibbard worked with?
Throughout the past few years, Gibbard has shared billing with bands like Brooklyn's Charly Bliss and he has worked with a number of world-class musicians, including some of his musical idols. For example, he appeared on the 2014 Foo Fighters album Sonic Highways. Gibbard has also been name-checked in indie band Sun Kil Moon's song "Ben's My Friend." He's a big, if humble, figure in the indie pop world.
Who performs with Ben Gibbard?
Although he sings and plays the guitar, piano, drums and bass, Gibbard travels with his bandmates Jason McGerr, Nick Harmer and Dave Depper. In addition, he still tours with Death Cab in support of its album Thank You for Today.
What are some of the biggest shows Ben Gibbard has played?
Ben Gibbard has played at several iconic venues such as at the Los Angeles' Walt Disney Concert Hall, the Newport Folk Festival and The Fillmore in San Francisco as a solo artist. As part of a band, he's performed at huge festivals like Coachella and Bumbershoot.
Which artists are similar to Ben Gibbard?
If you enjoy Ben Gibbard's music, you may also like similar indie artists like Band of Horses and Iron & Wine and Conor Oberst of Bright Eyes. Many fans have compared Gibbard to Phoebe Bridgers. In addition, he often shares billing with indie singer-songwriter Julien Baker.
Back to Top
Epic events and incredible deals straight to your inbox.