We didn't find any Events nearby, but here's what's happening in other cities.
Benji and Fede tour venues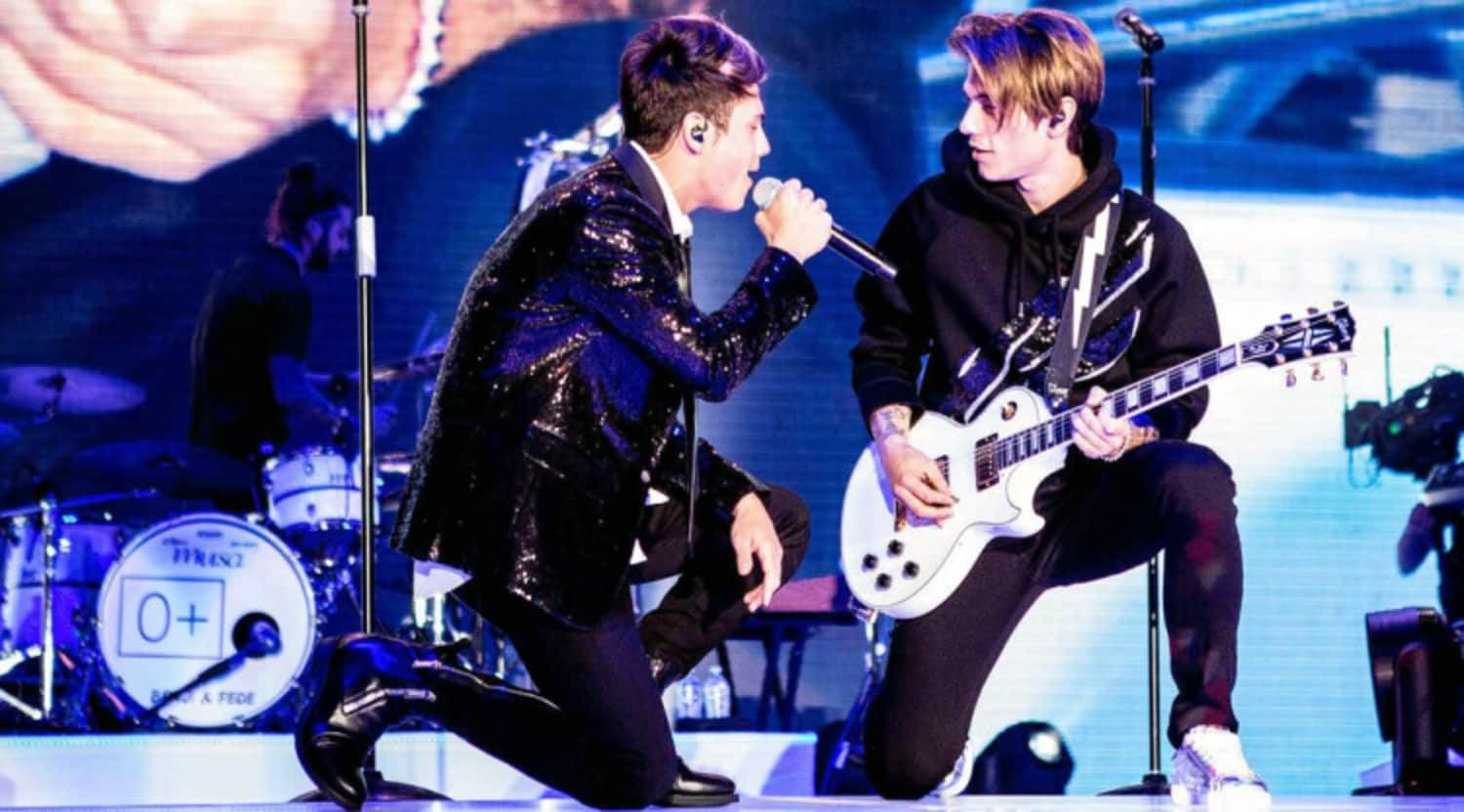 Alamy
Benji and Fede Tickets
Benji and Fede – Italian legends
Benji and Fede are famous for their energy, joie de vivre and impressive stage presence. Anyone who only knows their music from their albums and singles needs to experience a live performance to get the full picture. Check StubHub for their tour dates and grab your chance to buy or sell tickets to see Benji and Fede live.
Benji and Fede – from YouTube to real world success
Federico "Fede" Rossi and Benjamin "Benji" Mascolo are musicians and songwriters from Modena in Italy who have composed and played together as a duo since 2011. They are famous for their charismatic live performances and Benji and Fede tickets are on sale on StubHub when tour dates are announced. In true 21st century style, they got to know of one another through YouTube and made contact via Facebook when Benji was living in Australia and Fede was in their hometown of Modena. They collaborated via the internet for about a year and when Benji came back to Italy towards the end of 2012, they met in person and began recording original songs and covers. 2012 was the year of the earthquake at Emilia near Modena. The earthquake killed seven people, injured 50 and left 5,000 local inhabitants homeless, and in response, Fede and Benji became founding members of a group called 'Young Artists for Emilia' and composed a song entitled "Dare di Più", or "Give Some More". Fede and Benji were tireless in their fundraising efforts to support the devastated town. They appeared on TV and the radio and gave live concerts with other artists, including well-established singers. The following year, in April 2013, they were approached to be the supporting artists on Conor Maynard's Italian tour. Fede and Benji have always been known for the energy and joie de vivre of their live performances, but this was truly their big break. They are now very popular in their own right, and we advise you to buy your Fede and Benji tickets as soon as they become available, especially as you can always resell them on the platform if you need to.
Benji and Fede: the epitome of sun-kissed youth, happiness and freedom
In the eight years they have been playing together, Benji and Fede have released more than eight albums, continued touring and performing live almost non-stop and supplied their YouTube channel with countless feel-good videos featuring them playing their stylish Italian answer to bubblegum pop and Californian soft rock, while notching up millions of views and downloads in the process. Check out StubHub to be sure you don't miss the chance to purchase tickets to Benji and Fede's next concerts as soon as they are released. No one can really appreciate the special energy and effervescent enthusiasm of this Italian duo until they have seen them live. If you are interested in Italian music, you might like to check out something rather different but still quintessentially Italian, like the Italian Divas, or perhaps grab some tickets to explore the world of Italian folk music with Modena City Ramblers
Back to Top
Epic events and incredible deals straight to your inbox.