We didn't find any Events nearby, but here's what's happening in other cities.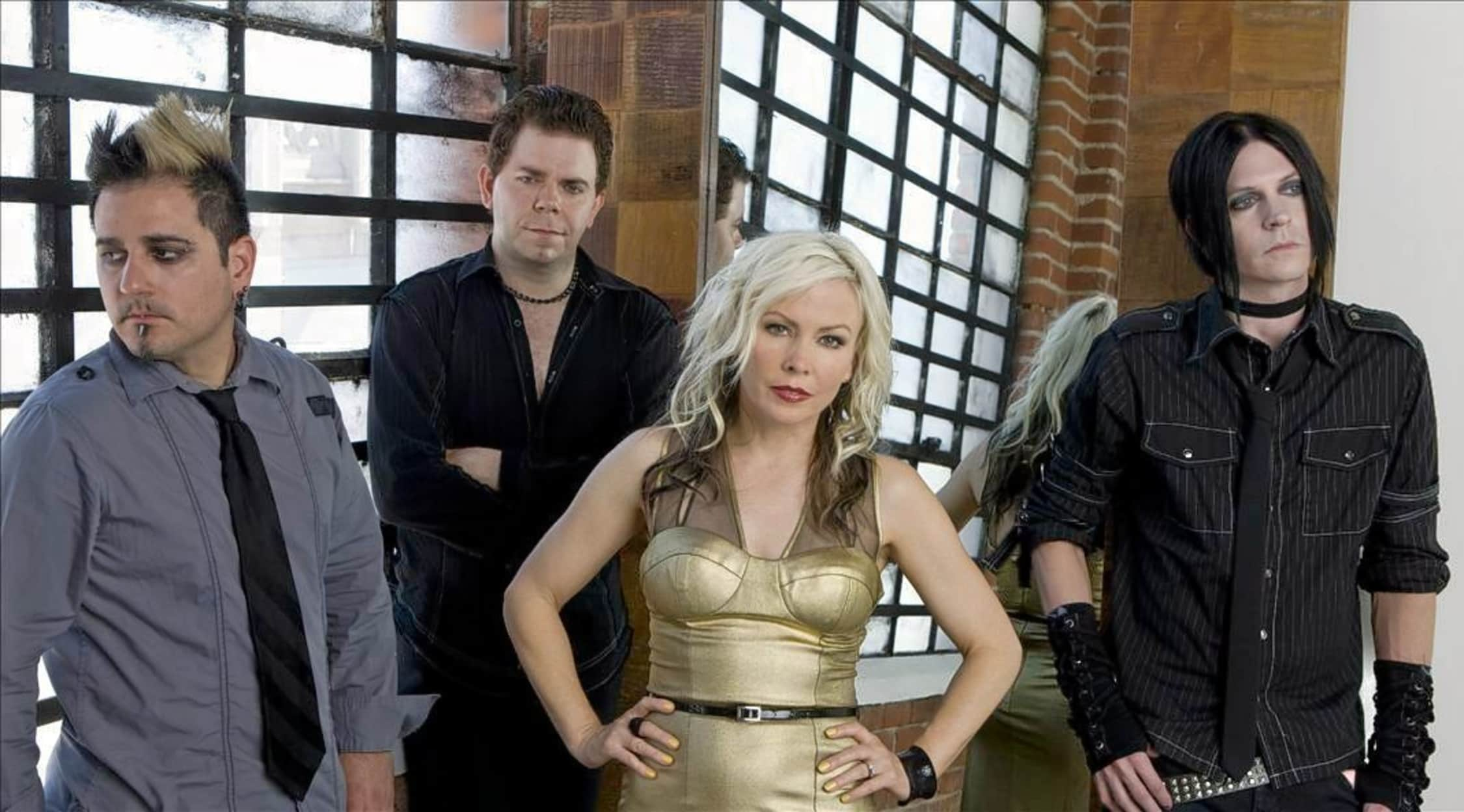 Rovi
Berlin Tickets
About Berlin

Berlin is a new wave band from the United States. They were formed in 1978 in Los Angeles by bassist John Crawford. The band's lineup was completed by vocalist Terri Nunn, keyboard players David Diamond and Matt Reid, guitarist Ric Olsen, and drummer Rod Learned. During Berlin's first European tour, Learned would leave and Rob Brill would take over on drums. The band would find mainstream success in the early '80s with singles such as "No More Words", "Sex (I'm A…)", and "The Metro", and then in the mid-'80s with the number one hit "Take My Breath Away" from the soundtrack of the 1986 movie Top Gun.
Its name notwithstanding, Berlin had no significant connections to Germany's capital. They were formed in 1978 in Orange County, California. They were inspired by the distinctive keyboard work of groups such as The Screamers, Sparks, Devo, and Kraftwerk. "A Matter of Time", their first single, was issued on Zone-H Records early in 1979. The song would be re-released in 1980 with a new singer, Virginia Macolino, following Nunn's temporary departure from the band to follow a career in acting. This was followed up with the record Information. By now, the group was having difficulty gaining the respect and attention of the record industry which, according to Nunn, had newly focused on happy, upbeat guitar and skinny ties and did not understand what Berlin was trying to accomplish.
In 1980, Nunn would rejoin the group as their vocalist, and they were signed to the indie Enigma Records label. With Enigma, they would enjoy their first taste of real success with the synth-driven, controversial "Sex (I'm A…)" in 1982, which would be banned on some radio stations because of its graphic lyrics. The track was deliberately composed and written to be played on the Los Angeles KROQ radio station, which was known for playing material not heard on other radio stations, and of which some Berlin members were fans. Because of the attention generated by the single, larger record companies offered wider release for Pleasure Victim, the accompanying EP. Berlin would eventually accept an offer from Geffen Records, who re-released Pleasure Victim on a worldwide scale early in 1983. Pleasure Victim would also contain the hit single "The Metro".
In 1984, the group issued their next record, Love Life, and its "No More Words" single, whose following video showed Nunn and her bandmates re-enacting a car chase and shootout a la Bonnie and Clyde. "No More Words" would become Berlin's first Top 20 hit. Their best-selling single arrived in 1986 in the form of "Take My Breath Away", which was featured in the film Top Gun. The track would be a hugely popular around the world but also their final big hit.
In 1987, the group officially disbanded, partly because of personal differences concerning "Take My Breath Away" and partly due to the lukewarm reception of their record Count Three and Pray. Nunn saw "Take My Breath Away" as a fresh new number that facilitated the band's global touring circuit, while other band members resented the fact that Berlin had neither composed nor written the song. After the arrival of Nunn's solo record Moment of Truth in 1991, she kept the legal right to use the name of the band after legal battles with founding group member John Crawford. Nunn would re-create Berlin with a new roster of artists in 1997. In 1999, the new Berlin would join The Go-Go's West Coast reunion tour as the opening act.
From 2000 to 2001, Berlin would participate in a number of tribute albums. The only one of these contributions to make it onto the full-length Berlin album would be a cover of "The Dope Show" by Marilyn Manson, which can be heard on their album 4play as well as on Manson's 2001 tribute record Anonymous Messiah. Other tributes on the album include material from Depeche Mode, Blondie, and Madonna.
Berlin would appear on the VH1 program Bands Reunited, in which all of the band's original members (Rod Learned, Matt Reid, Ric Olsen, David Diamond, Teri Nunn, and John Crawford) agreed to come together once again as friends and as a band. They played a single concert at California's The Roxy for a sold-out audience.
The group would tour with the rock group INXS in summer 2011. Devo's Gerald Casale would create a video for Berlin that was due to debut late in November of 2011. Nunn was herself scheduled to debut a radio program on KCSN-FM and to make a new record in 2012. In July of 2013, Berlin announced that their new album Animal would arrive on September 17 along with its single "It's the Way".
Previous Hits
Berlin would issue a number of hit singles and albums throughout the '80s. These include 1983's "The Metro", "Sex (I'm A…)", and "Masquerade"; 1984's "Now It's My Turn" and "No More Words"; and 1986's "Take My Breath Away" and "Like Flames". Their hit albums are 1983's Pleasure Victim, 1984's Love Life, and 1987's Count Three and Pray.
Trivia
During her brief pursuit of acting, singer Terri Nunn would audition for the role of Princess Leia of the Star Wars trilogy.
The Berlin Concert Experience
Prepare yourself for one of the most unique and high-energy concert experiences that you can find in the United States today. Berlin is back, and they are all set to bring their superb catalog of new-wave hits straight from their amps to your years. Whether you are a fan of Terri Nunn's transcendent vocals or the electrifying keyboards of David Diamond and Matt Reid, the Berlin concert experience will blow your mind. Start planning your Berlin concert experience today.
Back to Top
Epic events and incredible deals straight to your inbox.