We didn't find any Events nearby, but here's what's happening in other cities.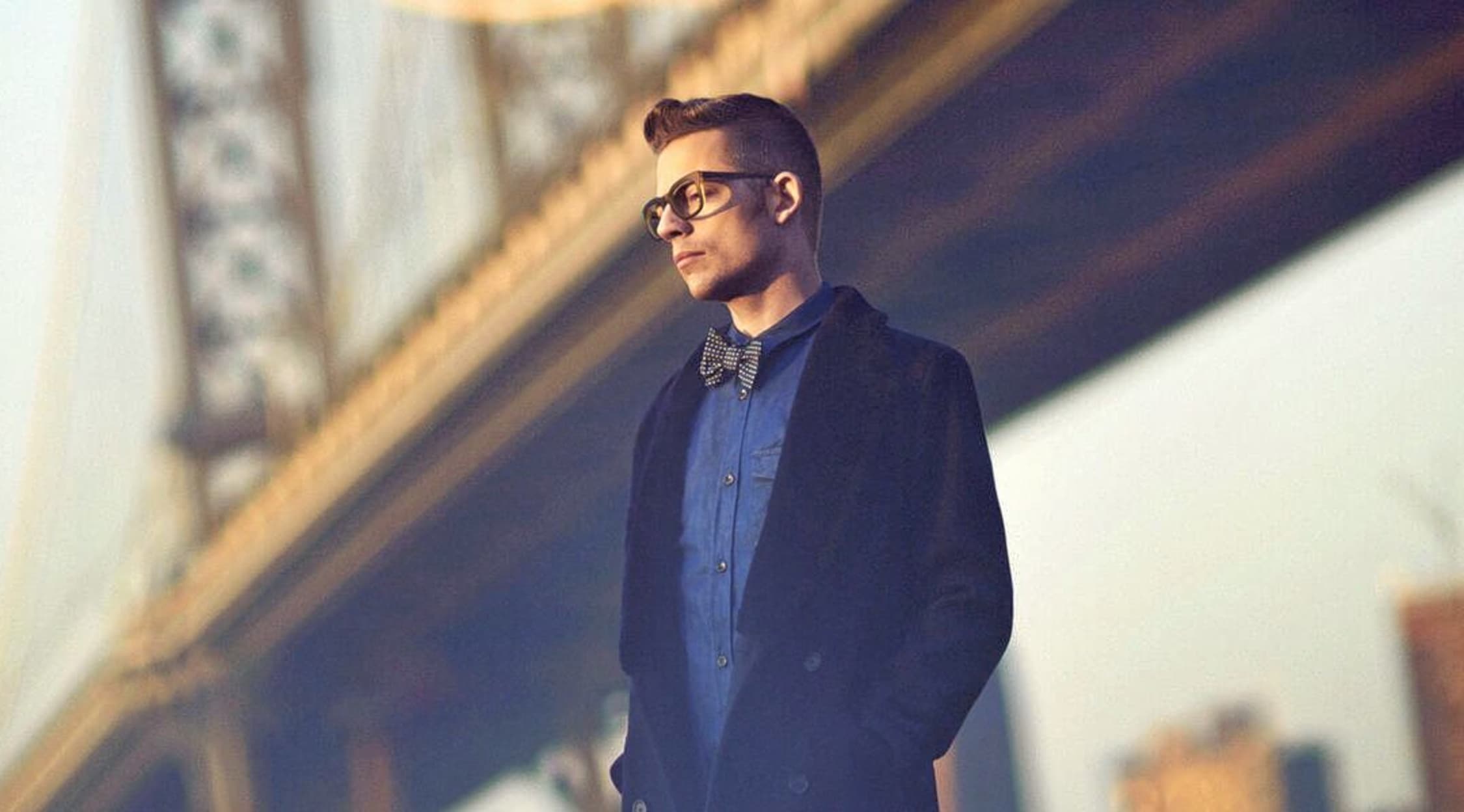 Rovi
Bernhoft Tickets
Bernhoft – 2014 Concert Schedule
Multi-instrumentalist Bernhoft has been making a name for himself all over the globe, and he has recently been making waves in the music scene stateside. With popular songs like "On Time," "Streetlights," and his popular cover of "Shout," Bernhoft is one of the best up-and-coming artists. His soulful voice evokes sounds from another era, and his incredible live performances have been giving him the reputation of being a one-man-band, due to his mastery of many instruments. This year, you can check out Bernhoft performing at a number of venues and events, including Austin City Limits, Vinyl in Atlanta, Duck Room at Blueberry Hill in St. Louis, Nashville's Mercy Lounge, the Chapel in San Francisco, Solana Beach's Belly Up Tavern, Los Angeles' Troubadour, Chicago's Schubas Tavern, Brooklyn's Music Hall of Williamsburg, and plenty more. You don't want to miss out on your opportunity to see this great new artist, and there's no better time than now to secure your tickets before they're all gone. Visit StubHub today to get your tickets to see Bernhoft live in concert!
About Bernhoft
Jarle Bernhoft, also known as "Bern/Hoft" or simply "Bernhoft," is a multi-talented musician hailing from Norway. Bernhoft has worked as a singer, composer, lyricist, and instrumentalist, and his live shows often feature him playing as a one-man-band, with a sampler and a guitar. This soulful singer released his debut solo album, "Ceramik City Chronicles," in 2008, which quickly generated buzz on the scene. The debut album delivered Bernhoft's powerful voice laid over funky tracks like "On Time," and perhaps one of his most popular songs, "Streetlights." "Ceramik City Chronicles" reached the number 4 position on the chart in Norway, and it gave listeners a taste of what Bernhoft was all about.
Following his debut solo release, Bernhoft released a live album in 2010 called "1:Man 2: Band." The double album consists of one half that includes recordings for his show at a jazz venue in Norway, with the other half featuring recordings from his performances at the Molde Jazz Festival and at Rockefeller Music Hall.
Bernhoft returned to the studio to begin recording his second solo album, titled "Solidarity Breaks," which was later released in 2011. The album took Bernhoft's success to the next level, and it reached the top of Norway's record chart for seven weeks, and it also charted in France and Denmark. While most of the instrumentals were performed by Bernhoft, the album also featured a number of guest musicians, like drummer Ed Harcourt, harmonica player Knut Reiersrud, bassist David Wallumrod, keyboardist Torstein Lofthus, and vocalists Kwame Ogoo and Audun Erlien. "Solidarity Breaks" produced the single "Choices," and the Tears for Fears cover "Shout," which proved to be one of the most popular tracks on the album. Bernhoft recently performed for the first time at Glastonbury Festival, and shortly after, he released his third studio album, "Islander."
Bernhoft's Breakthrough Album
Prior to embarking on his solo career, musician Bernhoft was a member of the band Explicit Lyrics. From 1996 to 1998, Explicit Lyrics released the albums, "Fleshpulse," "Flow," and "Lipshave." After Explicit Lyrics disbanded, Bernhoft's next project was his work with the band Span. After releasing two albums, "Mass Distraction" and "Vs. Time," Span also disbanded. By 2008, Bernhoft had released his first solo album, "Ceramik City Chronicles," which marked his breakthrough as a solo artist. The unexpectedly soulful album was a hit, and songs like "On Time" and "Streetlights" became fan favorites. After his breakthrough solo release, Bernhoft followed up with his second studio release, "Solidarity Breaks," which was an even bigger hit. Topping Norway's record chart and landing on the charts in France and Denmark, the album resonated with fans all over. Bernhoft continued to attract attention in the United States as well, and he made appearances on The Ellen DeGeneres Show and on Conan. Bernhoft's most recent record, "Islander," was released in 2014, and it has already been met with praise.
Bernhoft Trivia
Bernhoft won which awards at the 2012 Spellemannprisen Awards?
At the Spellemannprisen Awards, Norway's equivalent of the Grammy Awards, Bernhoft won the award for Best Artist and Best Male Artist of the Year.
Fan Experience
Since his debut album, "Ceramik City Chronicles," was released, music fans can't get enough of the multi-instrumentalist, Bernhoft. With his soulful voice and funk-laced tunes, his music offers something a little different than what's currently available in the mainstream. Fans describe his live performances as nothing short of spectacular, and Bernhoft certainly does let his talent and versatility shine while onstage. From songs like "Streetlights" to "On Time," you and the audience will get to hear all of Bernhoft's incredible songs performed live when he heads to a venue near your city. Although he's been working in music for quite some time, fans in the United States will finally have the chance to see everything he has to offer during his live shows. When Bernhoft visits a venue near you, be sure to check out his incredible show.
Back to Top