There aren't any Events on the horizon right now.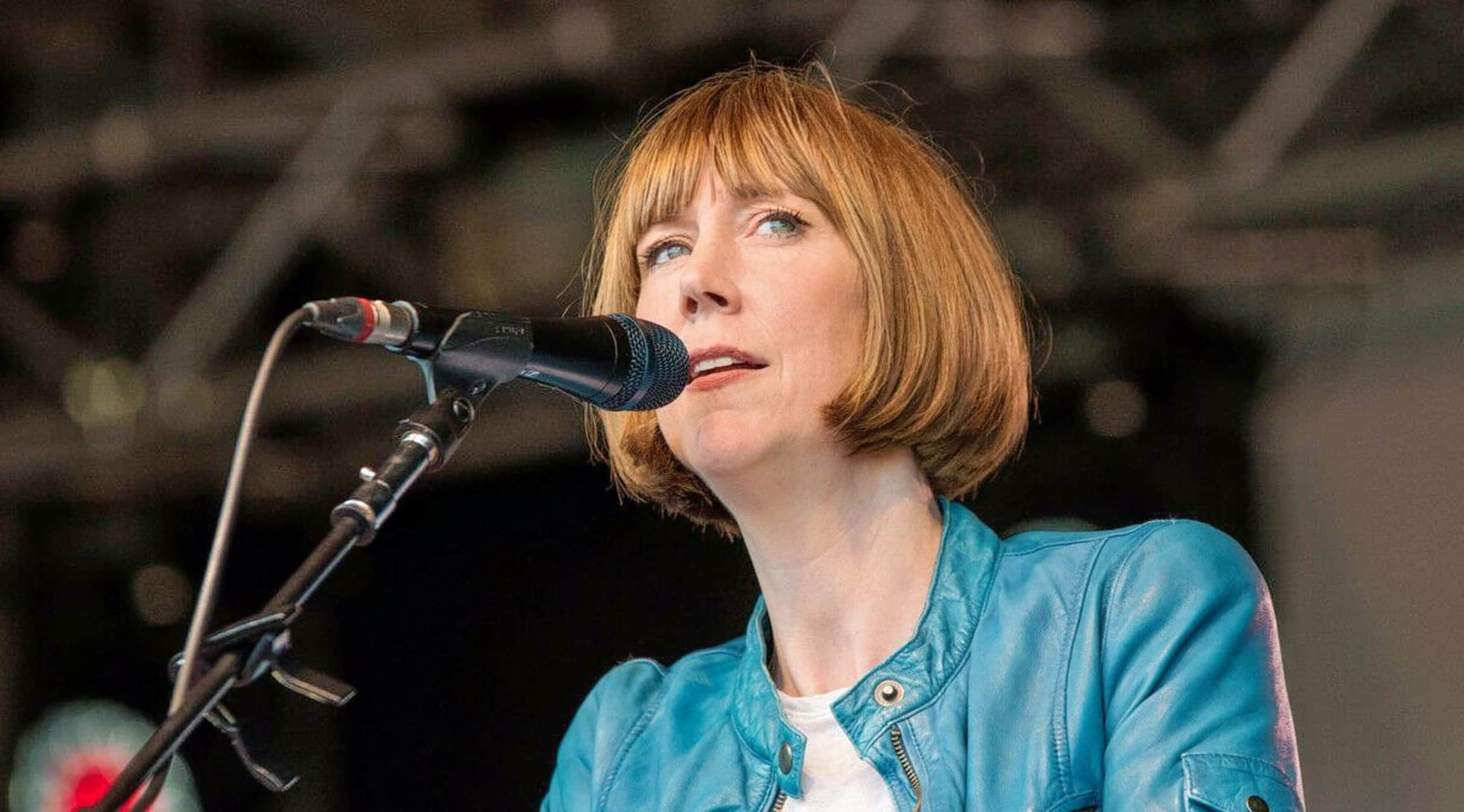 Alamy
Beth Orton Tickets
Beth Orton Schedule
BRIT Award-winning English singer/songwriter Beth Orton's signature "folktronica" sound is something everyone can appreciate! This architect of folk and electronica music has had her music featured in films and TV programs like How to Deal, Charmed, Felicity, Dawson's Creek, Vanilla Sky and Grey's Anatomy.
You can catch folk and acoustic pop artist Beth Orton on her upcoming tour, which includes stops at the Infinity Hall in Norfolk, Connecticut; the Paradise Rock Club in Boston, Massachusetts; and The Allen Room at Lincoln Center.
To stay on top of all of her gigs, all you need to do is sign up for event updates right here through StubHub. StubHub offers the latest and greatest information when it comes to concert listings and ticket availability. So what are you waiting for?! Check out StubHub today!
Beth Orton Background
Born in East Dereham, England, Beth Orton grew up appreciating her natural, rural surroundings, even though she relocated to London when she was 14, after her parents separated. Orton was also passionate about reading and loved writing and the theater as well.
Both of Orton's parents had passed away by the time she had turned 19. She traveled to Thailand for a bit to reside in a Buddhist community. It was a time for self-discovery for Orton, in which she learned about the concepts of solitude and independence, which helped her later on in life.
Back in Europe,Orton's first contribution to music commenced when she met William Orbit at a London nightclub. He tried to borrow a cigarette from her, and they developed a relationship shortly after. Orbit invited Orton to do some spoken word for his Strange Cargo project, but she drunkenly decided to sing also. What is perhaps the best-known work from her at the time, Water from a Vine Leaf, was co-written by Orton and released as a limited-edition single.
Orton and Orbit also released a cover version of John Martyn's Don't Wanna Know 'Bout Evil – this was the first song they recorded together. It was originally released in Japan and re-issued in the U.K. in 1997.
Orton's solo album, Superpinkymandy, arrived in 1993 exclusively in Japan, which didn't help Orton rein in international attention.
Trailer Park was Orton's next album, which came out in 1996. The album was well-received, drawing the attention of the British music industry. She claimed both Mercy Prize and Brit Award nominations as a result of this album that showcased her vocals and self-taught guitar work.
Her third album, Central Reservation (1999), contained production work from Ben Watt of Everything But the Girl fame. This album earned her a Brit Award in 2000 as well as another nod for the Mercury Prize.
With the release of the albums Central Reservation and the 2002 U.K. Top 10 album Daybreaker, Orton cultivated a loyal fan base. The Other Side of Daybreak (2003) featured remixes along with remakes and tracks that were never before released.
On her 2006 release, Comfort of Strangers, Orton moved toward a more folk-based sound and away from the electronic sound of past albums.
The following year, singer Annie Lennox collaborated with Beth Orton as well as 22 other female artists to boost awareness of HIV transmissions from mother to child in Africa. Issued on World AIDS Day in 2007, the single, Sing, was the result of the awareness effort.
Beth Orton Hit Albums
Singer/songwriter Beth Orton mixes the passionate beauty of the acoustic folk tradition with the electronic beats of trip-hop to develop a fresh, authentic brand of music.
To date, Beth Orton's albums include: Superpinkymandy (1993); Trailer Park (1996); Central Reservation (1999); Daybreaker (2002); Comfort of Strangers (2006); and Sugaring Season (2012).
To learn more about Beth Orton and her current tour schedule, make sure you stick right here on StubHub. With StubHub, you have easy access to all the pertinent information you need when it comes to concert listings, venue details and ticket availability. So what are you waiting for? Grab your Beth Orton tickets now before it's too late!
Beth Orton Trivia
Before Beth Orton found her niche as a musician, she worked as a waitress at Pizza Hut as well as owned her own catering business.
She also expressed interest in the theater andhad enrolled at the Anna Scher Theatre School, spending some time touring 'Une Saison en Enfer.' She played Rimbaud's lover with a fringe theater company throughout Russia, the U.K. and Ukraine.
Beth Orton Concert Experience
After several years of taking a break from recording, the talented Beth Orton is back and better than ever! With works like Sugaring Season, Trailer Park, Best Bit, Central Reservation and Comfort of Strangers, Orton has developed a repertoire that is second to none when it comes to roots and rhythm.
To experience Beth Orton live, make sure you check here on StubHub to see if she is planning a stop in your hometown. StubHub can put you in front of your favorite singers, like Beth Orton, in no time. So check it out today!
Back to Top
Epic events and incredible deals straight to your inbox.