We didn't find any Events nearby, but here's what's happening in other cities.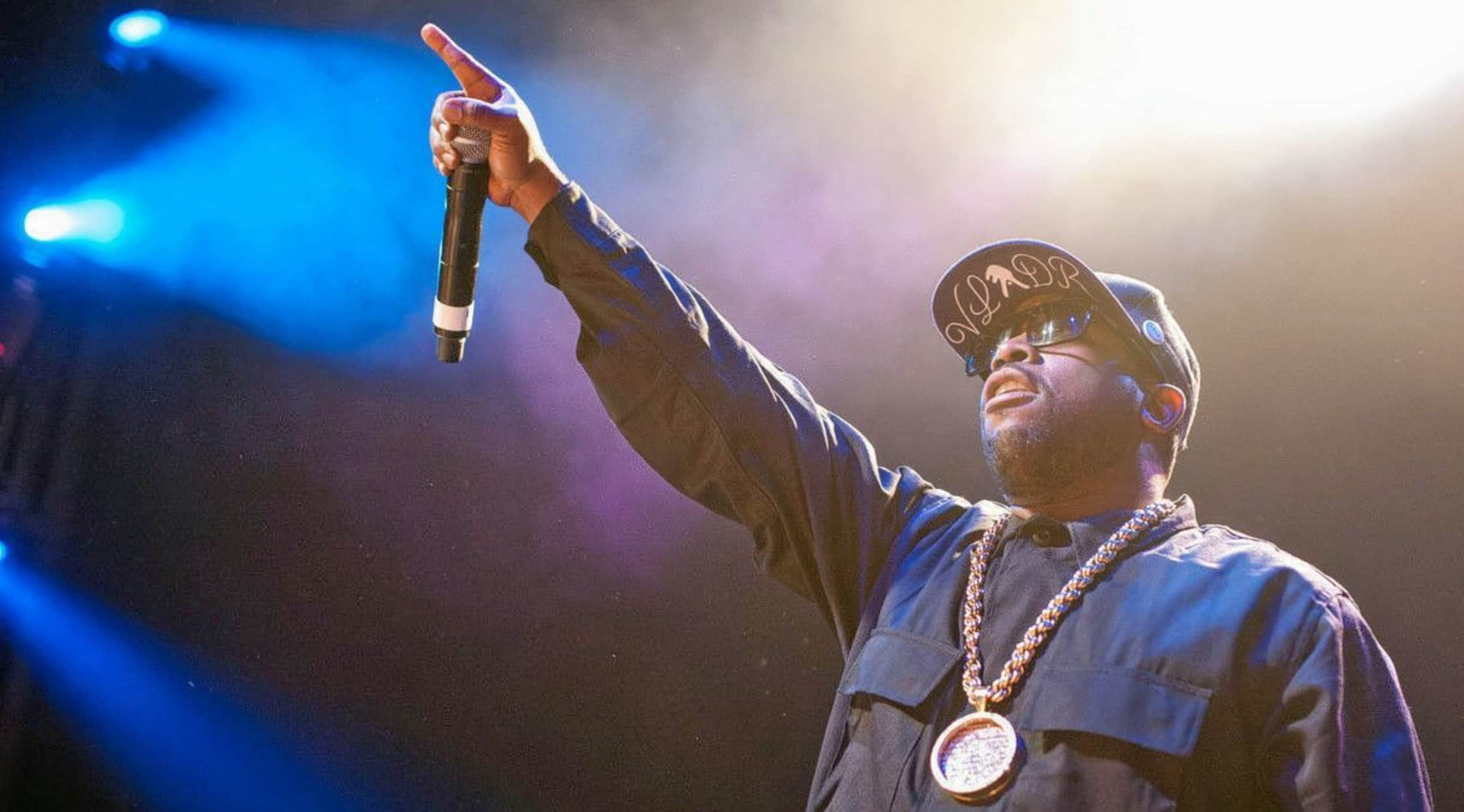 Alamy
Big Boi Tickets
Big Boi Tickets
Antwan Andre Patton, better known as Big Boi, was one half of the popular hip-hop duo Outkast. After a successful career as a duo artist, Big Boi released a solo debut album, Sir Lucious Left Foot: The Son of Chico Dusty, in July 2010. Big Boi's sound has changed over the years, but the rapper has stayed true to his hip-hop roots that were fed while attending the Tri-Cities High School in Atlanta, Ga. It was at this visual performing art magnet school that Big Boi met Andre "3000" Benjamin, the other half of the Outkast duo. One of Big Boi's biggest solo accomplishments was a cameo appearance at the Super Bowl LIII halftime show. The southern rapper appeared with Maroon 5 and Travis Scott. Shortly after the performance, Big Boi announced he would be going on tour with his Dungeon Family.
Big Boi's Background
Big Boi is known for criticizing problems that plague African Americans in the United States. His activist style has gained attention from politicians and fans all over the country. Big Boi is also very vocal and proud of his libertarian stand on most social issues. Soon after meeting Benjamin in high school, the duo was signed to Laface Records. The duo released several albums together including a box set that included a solo album from each artist labeled with the Outkast band name.
Where can I buy Big Boi tickets?
Grab your fur coat and get tickets for Big Boi concerts at StubHub. Whether you want to sit in the front row or get your groove on with your partner, StubHub will help you create memories you'll never forget. StubHub is a quick, easy and secure way of purchasing tickets for many upcoming performances and events.
Who tours with Big Boi?
Big Boi tours with his Dungeon Family. The entourage includes several artists with a variety of rap genres including trap music, alternative hip-hop, crunk, and dirty south rap. Members of the Dungeon Family that tour with Big Boi include Goodie Mob,Sleepy Brown, Organized Noise, KP the Great, Cee-Lo Green, T-Mo and Rico Wade. Not all members of the family tour together at the same time, so it's always a surprise to find out who will perform during a particular concert date.
Will Big Boi tour in 2020?
Big Boi announced a short 2019 tour with the Dungeon Family after his successful performance at the Super Bowl halftime show that same year. The original tour was planned for 10 show dates in April 2019. After its huge success, tours were added in the US and world markets for the remainder of 2020. The exciting Dungeon Family Reunion tour continues to impress concert-goers and hip-hop fans, so a future tour or extended tour dates hasn't been ruled out.
Is Big Boi coming to a city near me?
Big Boi's Dungeon Family Reunion Tour has dates scheduled all across the United States. The tour has played small and large venues in cities everywhere such as Portland, Seattle, Richmond, Eastdale, and Gonzales.
What can I expect from a Big Boi concert?
Attending a Big Boi concert is sure to be full of surprises and excitement. Big Boi has an extended hip-hop family with deep roots in the R&B community, which means you never know who might show up on stage. Big Boi usually sticks to his solo album singles and collaborations during showtimes. The proud libertarian also takes opportunities on stage to voice political opinions and garner support for his causes. All in all, all concert goers are sure to have a good time and be entertained with a variety of different rap stylings.
What is a Big Boi setlist like?
Big Boi frequently performs hits like "Shutterbug" and "Follow Me" at his shows. His setlist includes tracks from his expansive career with Outkast up to and including his newer singles from his solo albums.
Back to Top
Epic events and incredible deals straight to your inbox.