There aren't any Events on the horizon right now.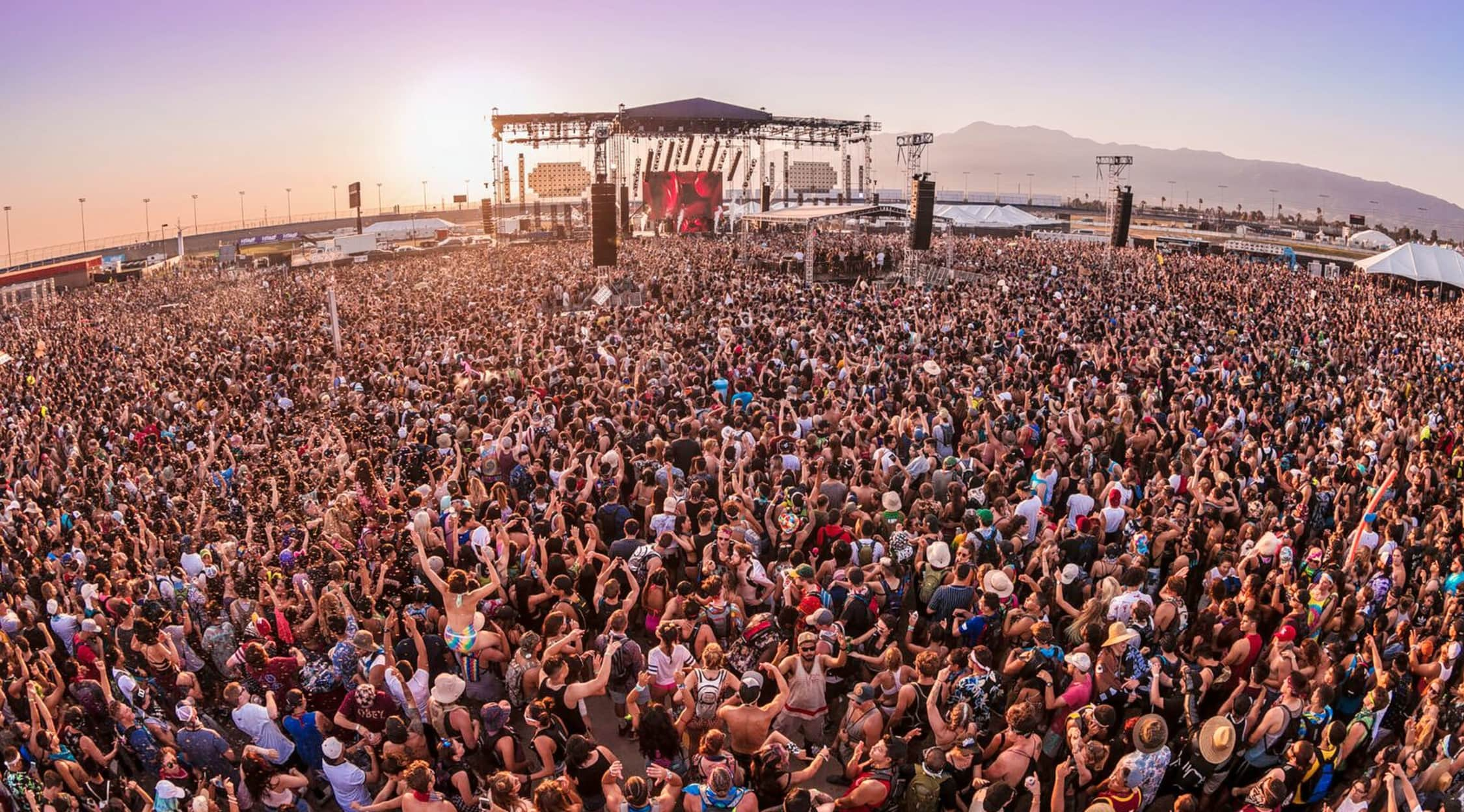 Alive Coverage
Big Guava Music Festival Tickets
Big Guava Music Festival Schedule
The best way to kick off summer 2015 is with an unforgettable music festival, which is why you should act now to grab your tickets to the fast-approaching Big Guava Music Festival in Tampa, Florida. Come soak up the sun and positive vibes and prepare for a wildly entertaining weekend, packed with knockout performances by some of your all-time favorite artists. Last year, the inaugural Big Guava attracted thousands of music lovers and festival fans, and this year's event is expected to be even bigger and more exciting! Whether you love alternative rock, indie pop, indie electronic, or other top-notch genres of music, you definitely won't be disappointed. So gather your friends and get ready for one heck of a weekend at the Big Guava Music Festival, because thanks to StubHub you could have your tickets in just a few quick clicks on your computer!
When the weekend of May 8th-9th rolls around, make sure that you are in Tampa, Florida to partake in one of the most exciting music festivals of the year. The Big Guava Music Festival has already released an incredible lineup, and music lovers from all over the country are itching with anticipation for this red-hot music festival. These tickets are selling out fast, so don't miss out and snag yours right here on StubHub before it's too late! Thanks to StubHub, you can snag tickets to the most exciting music festivals of the year, including to Big Guava! Don't let this opportunity pass you by and check out StubHub today!
Big Guava Music Festival Background
Some of the music world's biggest names are gearing up to take the stage in Tampa this May, and for a great reason—the Big Guava Music Festival is already becoming one of the country's finest festivals. Although it's a relatively new festival, it has already proven that it can attract countless music lovers and major music acts, so there is no doubt that this year's Big Guava will be the talk of the town throughout Florida. Every once in awhile, a great music festival sprouts up and takes the music scene by storm, which is exactly what Big Guava is already doing! Last year, Big Guava was held for the first time in Tampa, and it hosted some of the hottest acts in music. Last year's lineup featured all-star performances by acts like Vampire Weekend, Foster the People, and Outkast, and fans simply couldn't get enough of the electric atmosphere and knockout performers.
If you consider yourself a fan of indie music, you definitely don't want to miss out on the Big Guava Music Festival. This year's lineup features some of the biggest names in the indie world, from major indie electronic artists like Banks and Passion Pit to indie rockers like Big Data and Milky Chance. Of course, you'll also get to see phenomenal performances by some outstanding mainstream artists as well, which is why you definitely don't want to miss out on this opportunity to attend Big Guava when you have the chance! Make sure to kick off your summer the right way—with two whole days of extraordinary performances! Make sure to recruit your friends, as well, because this is one fun-filled music festival that you will definitely want to share with your friends! Grab your Big Guava Music Festival tickets right here on StubHub and start your countdown to this world-class music festival!
The Lineup
The 2015 lineup for the Big Guava Music Festival is undoubtedly one of the very best in the music world. It features top-notch artists like The Strokes, Hozier, Pixies, Passion Pit, Ryan Adams, James Blake, TV On the Radio, Death From Above 1979, Milky Chance, Banks, Cold War Kids, Iration, Jenny Lewis, Run the Jewels, Action Bronson, and many more! As more artists are announced in the months leading up to Big Guava, you can bet that this all-star lineup will become even more extraordinary! Of course, with so many major acts on the bill, you can expect Big Guava to sell out fast. To secure your tickets to this fantastic music festival, all you have to do is head to StubHub as soon as possible!
Trivia
At Big Guava, not only will you be able to listen to some outstanding performances by incredible artists, but you will also get to ride the Midway rides for free! This means you can indulge in some fun fair rides in between concert sets!
The Experience
Every music festival fan knows that a great festival can easily be one of the highlights of your entire year, which is why you should act fast to secure your tickets to Big Guava as soon as possible. Not only is Big Guava turning out to be one of the hottest music events in all of Florida, but it's steadily growing into one of the hottest festivals in the country! Grab your tickets right here on StubHub before it's too late!
Back to Top