There aren't any Events on the horizon right now.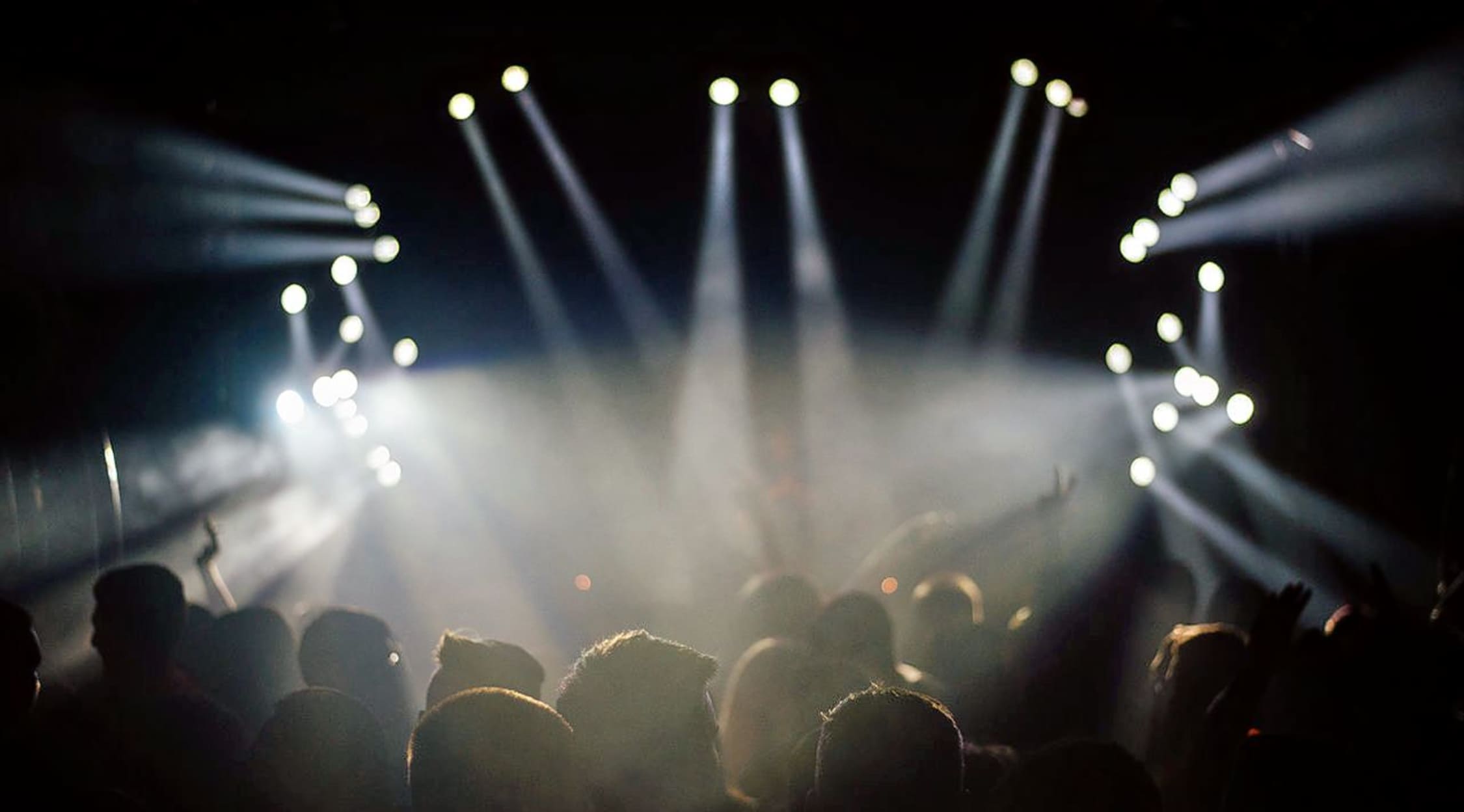 Stocksy
Big Stars Third Tickets
Big Star's Third – The 2016 Tour
Big Star's Third will bring their historic performance of Big Star's third album to the Fillmore in San Francisco this April. You don't want to miss out on this rare opportunity to hear this beloved cult album performed by an all-star band! Get your tickets today.
About Big Star's Third
Third/Sister Lovers is the third album of Big Star and has been long revered by critics and artists as a hugely influential album. Recorded and written when the renowned '70s power pop band was mainly just a studio group consisting of Jody Stephens and Alex Chilton, this third record was never played for a live public audience with its original wind and string arrangements.
All this changed in late 2010, when a band of all-stars unearthed the initial scores, recruited a full orchestra, and played Big Star's third album in Carrboro, North Carolina at the Cat's Cradle club. The musicians that night were Big Star's Jody Stephens, R.E.M.'s Mike Mills, Let's Active's Mike Easter, and the dB's Chris Steamy, in addition to members from the North Carolina Symphony, the Rosebuds, Birds and Arrows, Megafaun, the Old Ceremony, the Love Language, and Lost in the Trees.
Stamey has described how the album's first written scores had been missing for a long time. John Fry at Ardent Records, however, was able to give the super-group the components of the first multitrack recordings. Carl Marsh, composer of the pioneering score for the record that was originally planned, used the tapes to transcribe the arrangements note-for-note. Stamey then arranged new orchestrations of parts of the score for their musicians, with the aim of recreating a few of the studio effects in a live setting. Marsh, Stamey, and the rest of the group were then able to listen to and match the complex workings of the gorgeous compositions in greater detail than they had thought possible.
The original Big Star was an all-American, penultimate power pop act. They remain an influential and mythic cult band in rock n 'roll lore. Initially helmed by the songwriting and vocal duo of Chris Bell and Alex Chilton, this Memphis-based act combined the best components of the music of the British Invasion – the Byrd's radiant harmonies, the Who's whiplash guitars, and the Beatles' melodic experimentation – into a ragamuffin but resonantly gorgeous sound. Although marketplace indifference, haphazard distribution, and creative tensions meant that Big Star was a short-lived commercial flop, the band's three studio records are still unqualified classics. Their influence on later indie groups in North America and the United Kingdom is only surpassed by the Velvet Underground.
In the late '60s, Chilton came back to his native Memphis from New York, where he had tried to make it as a solo artist. He teamed up with high school acquaintance Bell and his band Icewater, which included Jody Stephens (drums), Andy Hummel (bass), and Steve Ray (guitar). They soon started recording in Ardent Studios under the name Big Star. Their 1972 debut album, #1 Record, was brilliant but suffered from distribution problems. Meanwhile, Chilton and Bell were butting heads over the direction of Big Star. Bell finally took his leave later that year, and unsuccessfully tried to make it as a solo artist. In 1978, he died in a car crash. Chilton, Hummel, and Stephens briefly struggled to make it as a trio before dissolving. A few months later, they reunited after a well-received performance at a local songwriters' convention.
Radio City, released in 1974, is Big Star's sophomore album and their masterpiece. It contains their most popular song, "September Gurls". The album was again beset by distribution difficulties, and Hummel resigned soon after its release. Stephens and Chilton recruited John Lightman for a few live dates. They soon started work on their third album, but an embittered Chilton effectively sabotaged the music. The resulting set is among the bleakest and most harrowing pop albums ever made. The project was shelved, and Big Star broke up.
In 1978, however, Big Star's third album saw an overseas release, variously titled Sister Lovers and/or Third. For years, unauthorized versions saw sporadic release, none of which contained the right sequencing or the complete recordings. Still, it earned a notable cult listenership, and as power pop started to emerge as a proper movement, it was increasingly obvious that Big Star had been a seminal, seemingly clairvoyant, outfit. Countless alt rock acts – Teenage Fanclub, the dB's, the Replacements, and R.E.M., to name but four – cited Big Star's priceless impact in the following years. In 1993, Ken Stringfellow and Jonathan Auer of the Posies backed Stephens and Chilton in a University of Missouri reunion show, which was documented for a live album released through Columbia.
Many were surprised when this reunion configuration continued, touring Japan and Europe and – most surprising of all – appearing on The Tonight Show, even though no new recordings were planned. Reunions continued sporadically, and "Hot Thing", a new song, was included in a 2003 compilation album. Auer, Stringfellow, Stephens, and Chilton then went into the studio to finish In Space, an all-new album, which arrived in 2005. High-profile performances in America and England followed. In 2009, the Rhino label released a box set titled Keep an Eye on the Sky. The following year, however, the night before that year's South by Southwest festival, a heart attack claimed Chilton's life in New Orleans.
Previous Hits
Big Star's Third will perform the original version of one of the most beloved and critically acclaimed albums in power pop history. Following the release of Big Star's Radio City, the band dissolved, and only Alex Chilton remained to record the initial sessions for 1975's Third/Sister Lovers. This album is a marked departure from anything else in Chilton's catalog. With haunting outpourings, like the pained "Holocaust", Third is among the greatest moments of existential angst in rock history, from Bryter Layter to Tonight's the Night.
Trivia
Big Star are the subject of a documentary titled Nothing Can Hurt Me.
The Big Star's Third Concert Experience
It is a good time for Big Star fans. Diehard followers of this beloved power pop act and newcomers alike will delight in this performance of Big Star's third album, played with its complete orchestration. Whether you love the original Big Star or the all-star cast who have teamed up for this show, this will be a concert experience that you won't forget. Don't miss out – come on out to see Big Star's Third when they come to a venue near you!
Back to Top