We didn't find any Events nearby, but here's what's happening in other cities.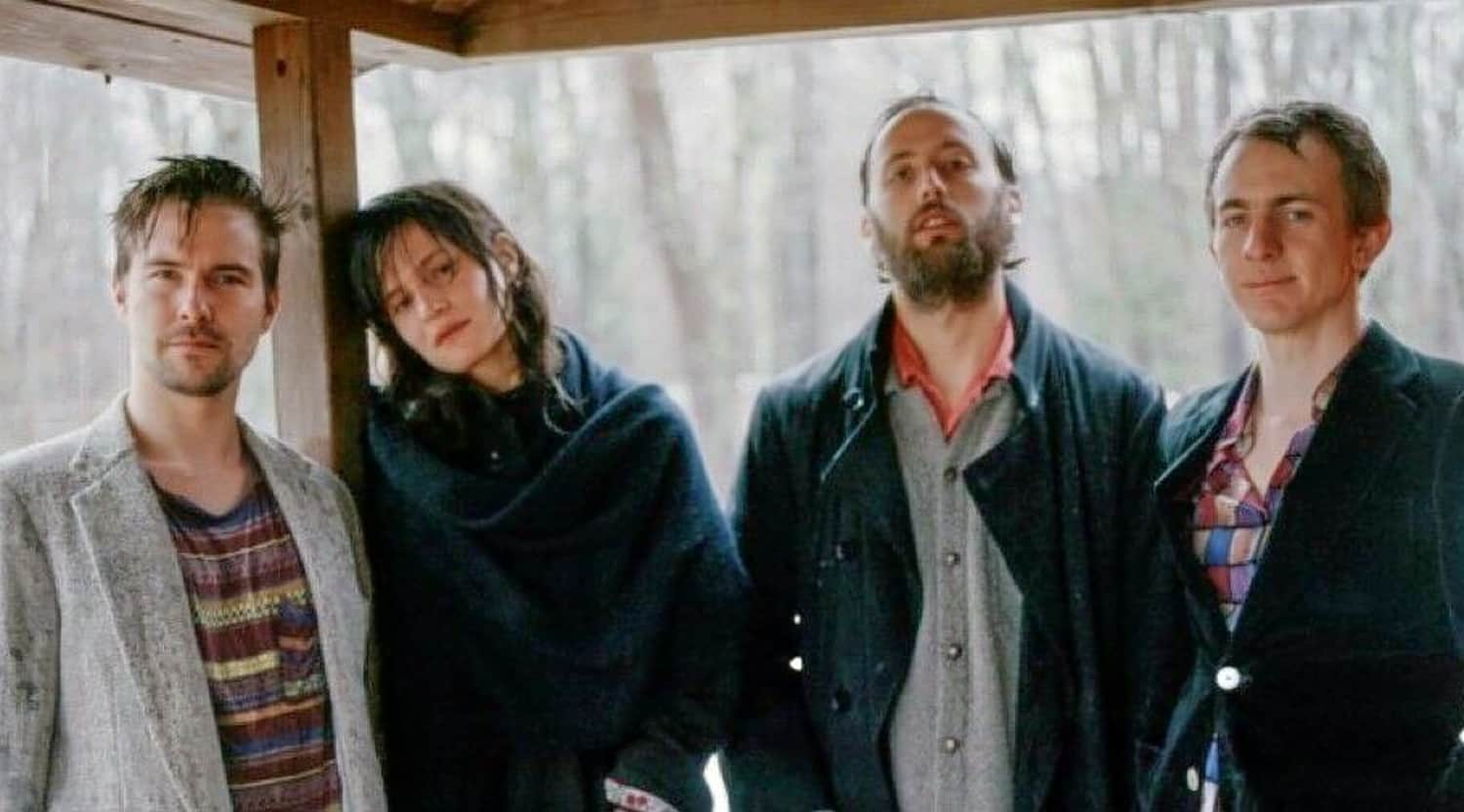 Rovi
Big Thief Tickets
Big Thief Tickets
Hailing from Brooklyn, N.Y., the members of Big Thief are here to share sweet sounds and bittersweet lyrics. This indie-rock quartet has only been on the scene since 2015, but it has already garnered critical acclaim for its gorgeous albums and performing talent. Big Thief has toured across the United States and Europe, and it continues to strike a chord with audiences wherever it goes.
A Mythological Masterpiece
Big Thief entered the spotlight with its 2016 debut album, Masterpiece. This album gained attention from the music side of NPR and was soon talked about on indie blogs across the country. Its second release, Capacity, was even better received. With a quickly growing of melancholy songs like "Mythological Beauty" and "Shark Smile," Big Thief began touring the country to promote its work. Its 2019 album, U.F.O.F., was a big hit with fans and spawned singles like "Cattails" and "Century."
Where can I buy Big Thief tickets?
Big Thief is on tour to celebrate its love of music and friendship. When you see the group headed to your town, snag a pair of tickets at StubHub.
What kind of music does Big Thief play?
Big Thief creates soft and folksy indie-rock songs. Its style features distorted guitars, moving bass lines and inspired percussion. The warmth of these sounds serves as the backdrop for Adrianne Lenker's clear and haunting voice. Big Thief's lyrics are poetic and thought-provoking. Its songs discuss the lessons of life and the general melancholy that seems to infuse indie music.
Will Big Thief be playing in a city near me?
Big Thief keeps an active tour schedule. It will be in Europe throughout all of August 2019. When it returns home to the United States, it plans on taking a short break before beginning a country-wide tour that starts in October. After a few shows in New York and Boston, Big Thief will detour through Canada to play in Montreal and Toronto. Following a pass through Chicago, it intends to start on the West Coast and tour its way back to the Easy; expect stops in San Francisco, Phoenix, Austin, Columbus and Philadelphia – plus everywhere in between.
Who are the members of Big Thief?
Big Thief has four members. Adrianne Lenker plays guitar and lead vocals. Buck Meek plays guitar and provides backup vocals. Max Oleartchik keeps things steady with his talented bass playing, and James Krivchenia holds it all together on drums.
What are Big Thief concerts like?
Even though Big Thief's music is largely mellow and laid-back, the members of the band approach every show with passion and energy. Lenker bounces around the stage during her solo guitar riffs and gets right up to the microphone during her verses. The entire band moves with her rhythm, watching for cues to transition into the next stage of the song. Some of the songs are extremely short and feel like fleeting moments. Other pieces go on long but never too long; the result is a brilliantly in-time combination of emotion and harmony.
How long are Big Thief shows?
Big Thief sets tend to be on the shorter side. When they're performing in larger festivals, their show might only last for 30 minutes. If it has the stage to itself, it will usually play for one to two hours.
How many albums has Big Thief released?
Big Thief has released three albums. Its debut was Masterpiece in 2016; the title track of this song is one of its most-listened to works. Capacity came out in 2017, and U.F.O.F. was released in 2019.
Which other artists are similar to Big Thief?
Big Thief has a surprisingly unique sound, but fans of its music might also enjoy the work of Broken Social Scene or Wilco.
Back to Top
Epic events and incredible deals straight to your inbox.