We didn't find any Events nearby, but here's what's happening in other cities.
Big Time Rush tour venues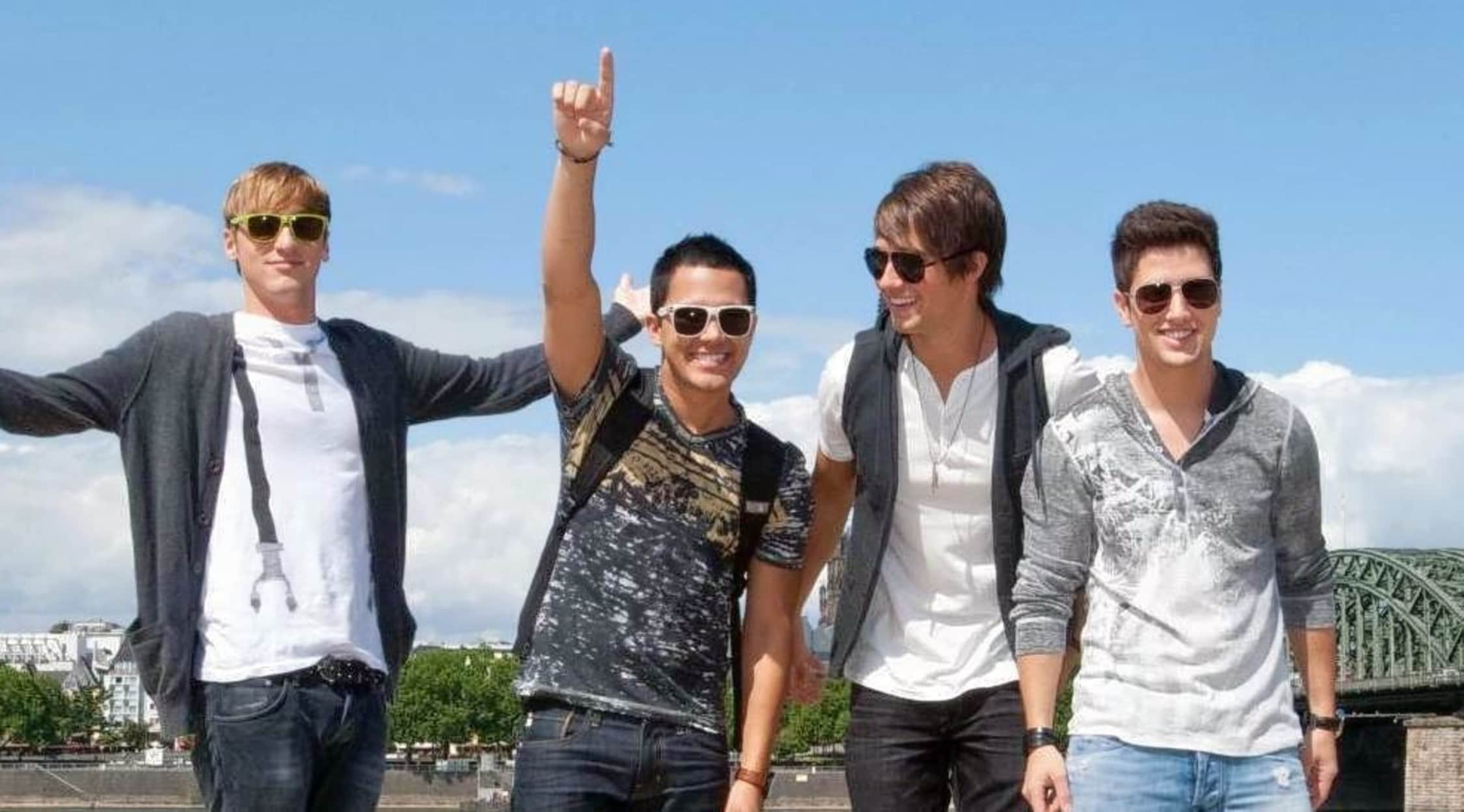 Rovi
Big Time Rush Tickets
Big Time Rush Schedule
This Los Angeles-based band is always in the middle of one amazing concert or another, which is why it's always a good idea to keep an eye on the calendar so you can make sure that you don't miss a second of the heart-pounding action. With their eclectic blend of pop music, Big Time Rush has their own style and has a dedicated fan base for a reason, though you're probably not going to truly appreciate how exciting this band can be unless you make it out to see the concert experience the way it was meant to be seen. As soon as you're there and Big Time Rush is starting on your favorite track, you'll definitely be glad that you're not sitting at home wondering what the atmosphere of the big concert is like.
Big Time Rush is one of the most unique bands you're going to find anywhere on the pop scene. There is nothing quite like being there right next to all the rest of your Big Time Rush fans in another show loaded with memorable moments that you'll probably be talking about long after it's all over. Once you're there in the stands with your fellow music lovers, you'll be glad that you're not anywhere else, as the live concert experience is still king no matter how many different options there are for entertainment these days.
Big Time Rush Trivia
Do you know that Big Time Rush's album BTR made it all the way to number three on the pop charts?
Big Time Rush didn't exactly take too long to announce their presence on the pop scene, as their very first album stormed up the charts and nearly made it all the way to the top. With two popular albums since BTR was released in 2010, you never know what track Big Time Rush is going to pull out next.
Big Time Rush Background
First getting going in 2009, Big Time Rush burst onto the scene as a talented young pop band on the rise, and they didn't exactly prevaricate when it came to connecting with live audiences once their tunes were well known throughout the pop world. With albums that have moved nearly all the way to the top of the charts in recent years, Big Time Rush is about as popular and followed as anyone else in the game right now, which is why it's always a good idea to come out and see this L.A. band do their thing in front of an energetic live audience that turns up in droves routinely to see these guys rock the stage.
Big Time Rush Concert Tour
Whether it's the Bayou Music Center, the Grand Prairie in Verizon Theatre, or any of the other top-tier venues that Big Time Rush might show up at, this is just one of those pop music icons that you have to see up close and personal sooner or later if you're a music fan. Head out and see what all of the excitement is about by snagging a few seats, which will bring you to the forefront of the action as Big Time Rush looks to rock the stage once again at a venue near you. Big Time Rush is the type of band that tends to have the audience in the palm of their hand, and it's something to behold when they crank up the concert to the next level.
Big Time Rush Concert Experience
Seeing music first-hand is the only true way to experience a band or a great musician, making it always a good time to head out and see what the buzz is about for yourself. If you haven't been out to a major concert event in a while, there has never been a better time to change that, as there is something special about being with your fellow fans for all your favorite tunes. Big Time Rush is just one of those pop music icons who seem to have their best years ahead of them, which is why there has never been a better time to ditch the couch, forget the smart phone and see music on a whole different level.
Even though there are plenty of ways to hear music these days, you're way off if you think that you're going to get the same experience sitting from home pumping some tunes on that sound system you have in your living room. A great musician like Big Time Rush truly comes to life when you get a chance to see them do their thing in person, and you'll be nodding to the beat before you know it as Big Time Rush brings the house down in another concert event that everyone will be buzzing about leading up to the opening ballad. As soon as you're there and the intensity of the crowd is rising, you'll see loud and clear why the live concert experience is easily still king.
Back to Top
Epic events and incredible deals straight to your inbox.