There aren't any Events on the horizon right now.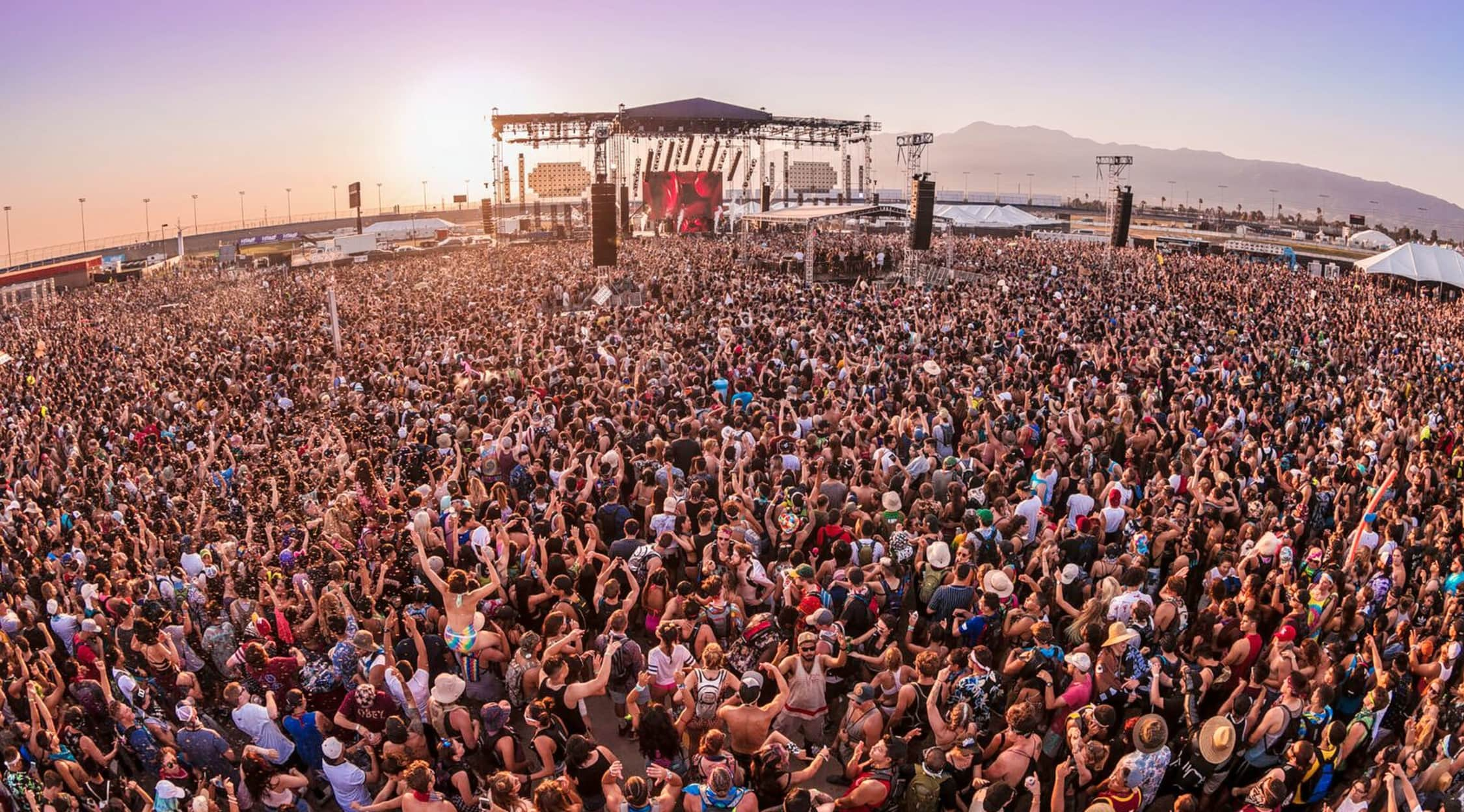 Alive Coverage
Big Valley Jamboree Tickets
Big Valley Jamboree Concert Schedule
With so many music festivals on the horizon this summer, it can sometimes be difficult choosing which one to attend. If you're a fan of country music, then you'll definitely want to make room on your calendar for the Big Valley Jamboree. One of the largest festivals of its kind, this country music event regularly draws in crowds upwards of 25,000 people during each day of its festivities. At the Big Valley Jamboree, there's more than just music. With activities like camping, bull riding, a parade, a kick-off party, and rodeo shows, this event packs in non-stop entertainment that is sure to thrill anyone.
About Big Valley Jamboree
Held each year since its debut, the Big Valley Jamboree is not only one of the biggest country music festivals, but it's also one of the largest music festivals in North America. Since 1992, the Big Valley Jamboree has been bringing together some of the most popular acts in country music, including Tim McGraw, Josh Turner, Gary Allan, Carrie Underwood, Brad Paisley, and more. With over 25,000 visitors flocking to the event during each day of the festivities, this is certainly one of the most exciting country music events around.
Since its inception, the event has been given the honor of being the CCMA Country Music Event of the Year five times, which is no surprise considering the stellar lineup and activities available. This year, the Big Valley Jamboree will take place on July 31 – August 3, and it is set to include a phenomenal lineup. You can expect to see performances from the likes of Me and Mae, Lindsay Ell, Chemical Cowboys, Lonestar, Blackjack Billy, Hunter Hayes, Dean Brody, Alee, The Stellas, Dale Watson, Clay Walker, Darius Rucker, Zac Brown Band, Miranda Lambert, Kip Moore, Williams & Ree, and plenty more of your favorite country music acts.
If you like being outdoors while listening to some of your favorite bands, then you're going to love the Big Valley Jamboree. This incredible event continues to attract attendees from all over the world who just can't get enough of the unmatched entertainment and fun festivities. With an abundance of beautiful campgrounds, a spectacular tradeshow, pig races, and bull riding, there really is something for everyone at this highly anticipated event.
Big Valley Jamboree Breakthrough
The Big Valley Jamboree got its start in 1992, and it has since grown to be one of the largest festivals of its kind. Each summer, thousands upon thousands of eager concert goers descend upon the festival for all of the fun and excitement that each year's event provides. Whether you want to kick back and relax on the campgrounds, or you prefer to be right there in the action, the Big Valley Jamboree has anything you'll need to enjoy a weekend packed full of fun and music. Since its inception, the Big Valley Jamboree has gone on to win 5 awards for the CCMA Country Music Event of the Year, and fans from all over just can't rave enough about the always incredible lineup. This year, you can expect to see a number of your favorite country acts, like Drew Gregory, Kira Isabella, Marty Stuart, Chad Brownlee, Oak Ridge Boys, Boom Chuck Boys, Jaida Dreyer, Blackjack Billy, Lonestar, Dale Watson, and countless others. When this year's Big Valley Jamboree gets started, you don't want to miss out!
Big Valley Jamboree Trivia
Approximately how many people does it take to produce each year's Big Valley Jamboree festival?
Each year, thousands of employees work hard to ensure that the Big Valley Jamboree festival goes off without a hitch. Taking into account all of the services provided, including communication, transportation, and safety, the Big Valley Jamboree regularly employs up to 4,000 people during the event.
Fan Experience
How would you like to see country music acts like Miranda Lambert, Hunter Hayes, Darius Rucker, Lonestar, and Zac Brown Band perform all in one weekend? Well now you can, because the Big Valley Jamboree is currently underway, and you can see music acts like these and more at this year's festival. The Big Valley Jamboree has been delighting fans for over twenty years, and you can bet that this year's festivities are sure to be better than ever. With some of the best country acts and plenty of fun-filled activities, what more do you need for an unforgettable summer? To get your tickets to attend this year's Big Valley Jamboree, be sure to visit StubHub before tickets are all sold out!
Back to Top
Epic events and incredible deals straight to your inbox.