We didn't find any Events nearby, but here's what's happening in other cities.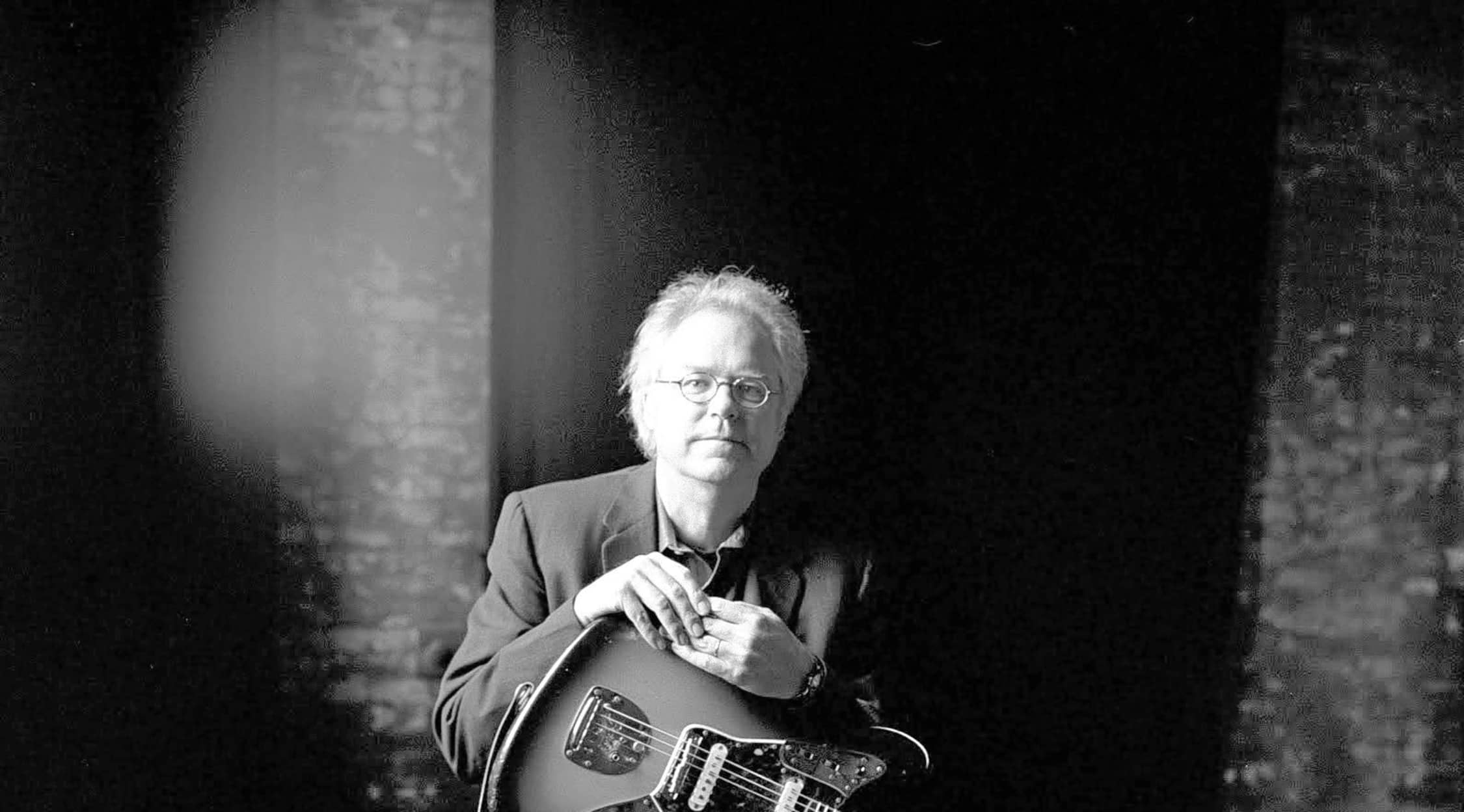 Rovi
Bill Frisell Tickets
Bill Frisell Schedule
Bill Frisell arrived on the music scene late in the game, but he didn't have much trouble proving to the world that he was a master of his craft. Dedicating years of playing various instruments and learning from other musicians, Bill Frisell is a remarkable jazz musician who fuses bluegrass, country and rock into his catalog of work. Frisell is well known for his genuine lyrics, melodies and style.
If you've been an avid fan of this progressive jazz musician for a long time, make sure you check out StubHub for his upcoming concert listings, which include stops in Seattle and Washington, D.C. And don't forget that with StubHub, you can sign up for event updates to stay on top of Bill Frisell's schedule. Don't miss out, and find out where Bill Frisell is headed to next today!
Bill Frisell Background
It was around the fourth grade that Bill Frisell started playing the clarinet in his hometown of Denver, Colorado. A few years later, he picked up the guitar, purely as a form of personal entertainment. Throughout his elementary school years, he forged ahead taking the stage for school concerts and playing the clarinet in marching bands. For a New York minute, he even seriously considered taking up the classical clarinet professionally.
As a teen, Frisell played guitar in rock and R&B bands. His passion for jazz simmered after discovering Wes Montgomery's music. And a Denver-based guitarist and educator, Dale Bruning, fostered Frisell's fervor for jazz.
Eventually Frisell decided to make guitar his main instrumental focus. After studying at the University of Northern Colorado for a short time, Frisell relocated to Boston in 1971. He attended the Berklee School of Music, studying with John Damian and Michael Gibbs. While at Berklee, Frisell networked with others who shared the same musical philosophies. He additionally studied with Jim Hall, who turned out to be one of Frisell's most inspirational mentors. In the mid-70s, Frisell began to focus on merging jazz with other genres and first learned to use a guitar with a flexible neck. From there he began to experiment with new jazz styles. And in the late 1970s, he journeyed to Belgium where he was introduced to Manfred Eicher, the founder of ECM Records. By the early 80s, Frisell began to cut records consistently under the ECM Records label.
Frisell cultivated glowing reviews from critics, noted for his sophisticated yet accessible work. Frisell relocated to New York where he spent much of his time working with some of the most imaginative musicians who were lively members of the city's "downtown" jazz scene.
In the 80s and 90s, Frisell continued to record with a dynamic group of artists. He collaborated with rock and pop musical talents like Marianne Faithfull and Elvis Costello. Quartet, his 1996 album, claimed the Deutsche Schallplattenpreis – the German equal of the Grammy. He additionally swept a variety of magazine polls for his recordings and solo projects.
By the time the 90s came to a close, Frisell cemented his reputation as one of the most recognized jazz musicians on the planet!
Bill Frisell Hit Albums
Bill Frisell has transcended decade after decade with his unique brand of music. His albums include In Line (1983); Rambler (1984); Lookout for Hope (1987); Before We Were Born (1989); Is That You? (1990); Where in the World? (1991); Have a Little Faith 1992); This Land (1994); Go West: Music for the Films of Buster Keaton (1995); The High Sign/One Week: Music for the Films of Buster Keaton (1995); Live (1995); Quartet (1996); Nashville (1997); Gone, Just Like a Train (1998); Good Dog, Happy Man (1999); and The Sweetest Punch (1999).
Bill Frisell continued to maintain his status as a prolific artist into the 21st century. He released Ghost Town (2000), followed by Blues Dream (2001) and The Willies (2002). In 2005, he released East/West and Richter 858. The following year brought a set with Ron Carter and Paul Motian with History, Mystery landing in 2008.
Disfarmer came in 2009, followed by Beautiful Dreamers in 2010, Lagrimas Mexicanas with Vinicius Cantuaria in 2011 and Sign of Life: Music for 858 Quartet in 2011 as well.
Fans can also get a taste of the gifted Bill Frisell from the All We Are Saying – Frisell Plays Lennon (2011), Floratone II (2012) and Big Sur (2013) albums. His latest effort is Guitar in the Space Age! (2014).
Bill Frisell Trivia
Did you know Bill Frisell attended high school with future members of Earth, Wind & Fire – the renowned funk group? Yes, it's true – Frisell's high school classmates included Andrew Woolfolk, Philip Bailey and Larry Dunn.
Bill Frisell Concert Experience
When it comes to jazz guitarists, Bill Frisell is authentic in his use of variable timbre. His sound breathes and intensifies like a saxophonist's, and in many ways, his sound mirrors that of a pedal steel guitar.
Frisell's sound certainly cannot be pigeonholed because he is a man who possesses a penchant to broaden his tonal palette. Where so many conventional jazz guitarists depict themselves by the number of notes they can play, Frisell has stepped out of the box by relying on virtue of his sound.
See for yourself why Billboard said, "Bill Frisell makes such consistently great records that it would be easy to take the guitarist for granted. That would be said, since no one refracts age-old American through a cutting-edge prism with the warm-hearted, fleet-minded individuality of Frisell. With Good Dog, Happy Man, he has crafted one of his earthiest essays yet. Backed by an ultra-hip band, Frisell has forged originals whose folky melodies and big-sky grooves make them seem like old friends in snazzy new clothes."
The best way to experience the sound of Bill Frisell is to reserve tickets for one of his live performances. All you need to do is check right here on StubHub for concert dates. Check it out now!
Back to Top
Epic events and incredible deals straight to your inbox.