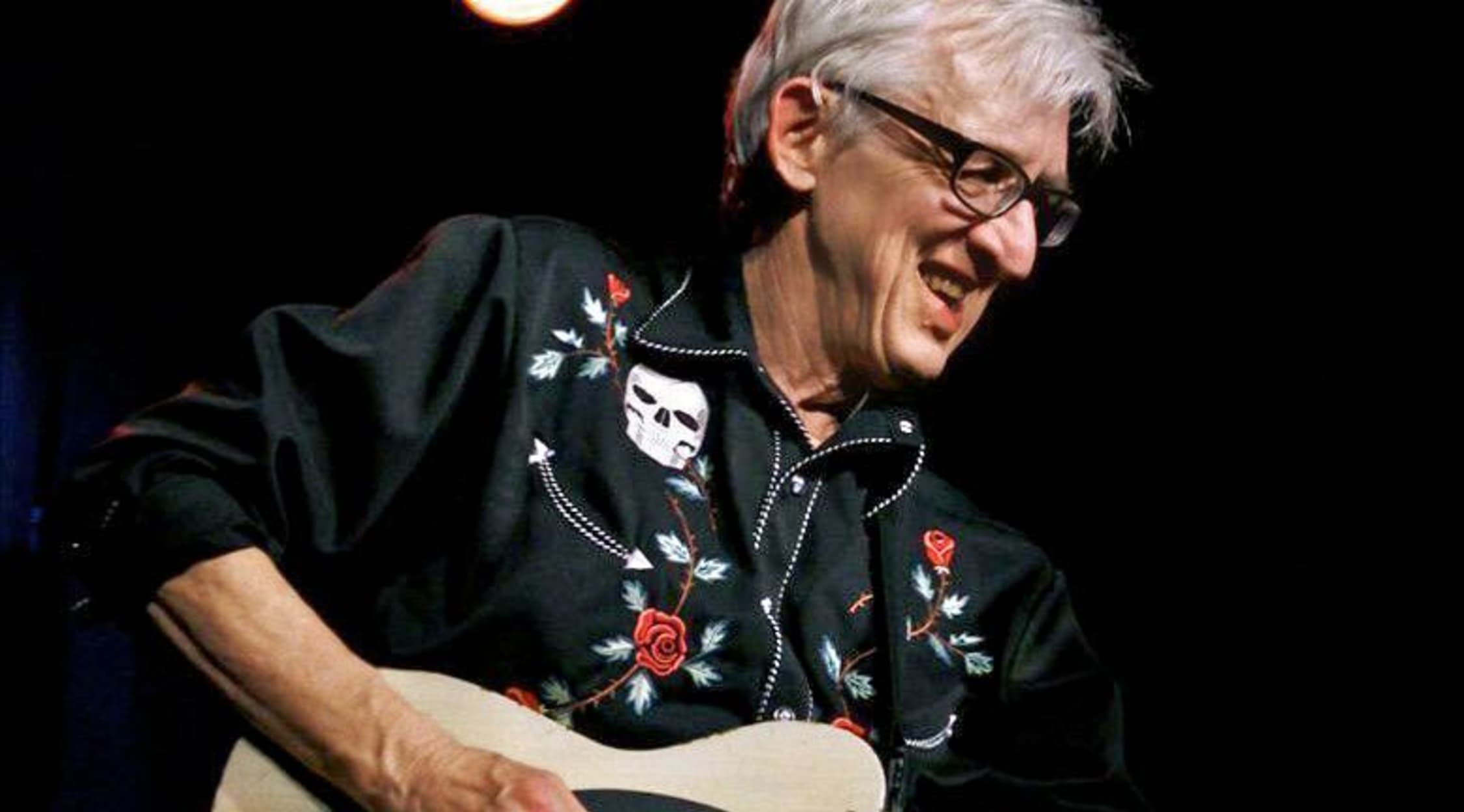 Rovi
Bill Kirchen Tickets
Bill Kirchen Tickets
Singer-songwriter Bill Kirchen's rockabilly music career spans nearly 60 years. What is his concert like? Mix up some honkey tonk tunes, some bluesy vibes, lively Western swing and rock and roll with a bit of humor and you'll have an idea.
A Kirchen concert is an opportunity to tap into your inner trucker with Kirchen hits like "Hot Rod Lincoln," "Womb to the Tomb" and "Too Much Fun," interspersed with impromptu covers of songs by Johnny Cash, BB King, Bob Dylan and more. Not only will you experience some serious guitar picking from the master and his Fender, but get ready to laugh as Kirchen displays his prowess for playing everything from The King to, yes, Billy Jean King. It's an eclectic journey through musical history that you don't want to miss.
Born in 1948, Kirchen began experimenting with music as a teen growing up in Ann Arbor, MI, when he put down his trombone and picked up an old banjo and a copy of Pete Seeger's How to Play the 5-String Banjo. It wasn't long before he began playing guitar and hitchhiked to the Newport Folk Festival, where what he heard solidified his future in music.
He was a familiar face among musicians in The Village in New York, as they formulated the cutting-edge sounds of the 1960s. He later moved to California, where he sang lead vocals and played lead guitar with his first band, Commander Cody and His Lost Planet Airmen. Seven albums followed. The album Live From Deep in the Heart of Texas made it to Rolling Stone's "100 Best Albums of All Time."
After a brief interlude with his second band, The Moonlighters, Kirchen moved to Washington, DC, and formed the Too Much Fun Trio, with whom he recorded 10 more albums and began touring.
Kirchen earned a Grammy nomination for Best Country Instrumental Performance in 2001, and the Washington Area Music Association Hall of Fame inducted him the following year. He has recorded with artists Elvis Costello, Emmylou Harris, Hoyt Axton and others.
Today Kirchen lives in Austin, TX, with his wife Louise. His latest album, Seeds and Stems, dusts off the hits from his 50-year-plus career and transforms them into fresh incarnations with his signature sound.
Check out the performance schedule and purchase tickets with confidence. The StubHub Advantage FanProtect™ Guarantee backs every order.
Similar Events
If you're a fan of country rock, you may want to catch Vince Gill or Travis Tritt on tour. StubHub has your tickets.
Back to Top